Get your credit score today
Sign up to ClearScore today and you could see your credit score in minutes. It's free, forever.
Get started
Everything You Need To Know About Car Financing
Car financing is a popular option for many Canadians because it offers the flexibility to pay off your vehicle over time. Here's what you need to know.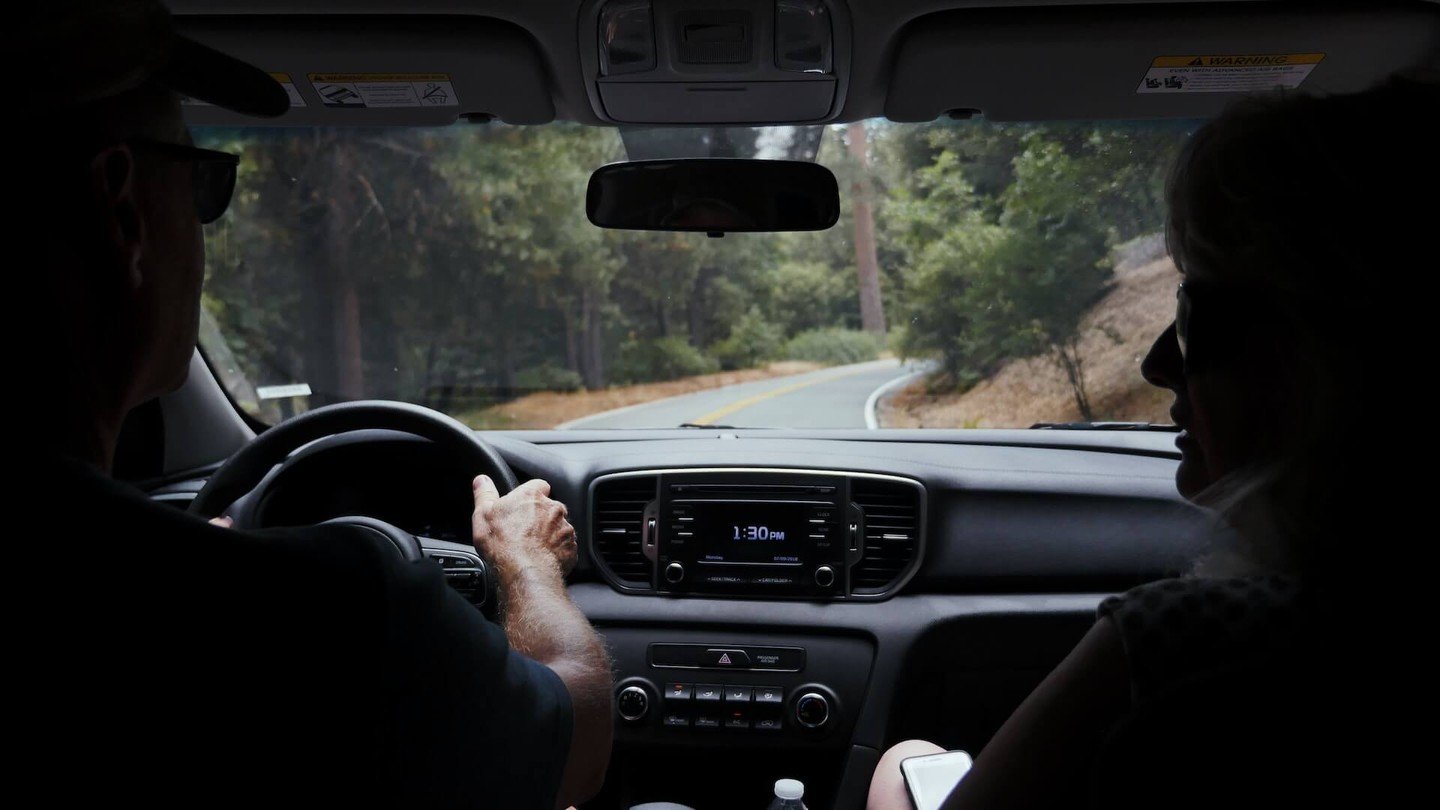 ---
Get your credit score today
Sign up to ClearScore today and you could see your credit score in minutes. It's free, forever.
Get started
---
Whether you're getting your first car or upgrading to another model, it's important to know your purchasing options to get the best deal.
If you're planning to own your next car, you have a few different options: you could buy it outright if you have cash on-hand, or you could take out car finance and pay it off over a fixed term agreed upon by you and the dealership you're buying from.
When you finance a vehicle, you're receiving a loan from the dealership, bank, or credit union for the full value of the car.
Just like a lease, it's in your best interest to negotiate the interest rate, monthly payments, and the length of time you'll have to pay it off before driving off.
For example: If a car costs $30,000 and you have $10,000 to put down for a deposit, $20,000 will be taken out as a loan with interest that's spread over a monthly payment amount for the duration of the loan. So it makes sense to negotiate a monthly payment you can afford with the shortest loan term and lowest interest rate possible.
If you can't afford to buy a car outright, it's a great solution – as long as you're able to make your payments in full and on time
By the end of your term, you fully own the vehicle if you've made all your payments
Since you're paying to own the car, you're allowed to make any customizations that you want and drive it off the lot with no mileage restrictions
You have the flexibility to extend or terminate your loan term by paying off the remaining amount with little to no extra penalty fees
You can also sell or trade the vehicle in before the loan term is over and use the value to pay off the remaining loan without extra payments
Since you own the vehicle, you're responsible for all repairs and maintenance from day one
New cars start to lose their value the moment you drive them off the lot. Depending on your agreement type, if the value of your car depreciates at a faster rate than you are paying off your loan, you could have negative equity in the car by the time your term ends
Monthly payments for financing a car are generally more expensive than leasing
Step 1: Check your credit score
First, check your credit score. The better your score, the better options you'll have when shopping for your new wheels. If your credit is in the poor to fair range (300-569), you might want to delay your purchase until your score improves, so you'll get a better rate. Here's some tips on how to improve your credit score.
Step 2: Set a monthly budget
Once you know your credit score, set a monthly budget so you know what you can afford before you shop. Make sure you understand all the terms surrounding your financing so you're able to negotiate for the best deal. For example, interest is the percentage you'll need to pay to cover the cost of borrowing money on top of the monthly contributions you'll make to own the car.
The length of your pay schedule is also important because, generally, the longer the loan, the more interest you'll pay over time. If you already own a car, it's a great idea to try and keep your monthly payments, with interest, roughly the same as your previous payments.
Step 3: Compare financing rates
Next, compare financing rates. Evaluate each loan, considering the length of the terms, extra fees, and how much interest you'll pay over the life of each loan option. Just because one monthly payment is lower than another doesn't mean it's the best choice.
Usually, the option that allows you to put the most money down for an up front payment combined with the shortest loan term is the most economical choice. But not everyone can afford a shorter loan term, so negotiate a term that is most comfortable for you and your budget.
Remember: the longer you stretch out your loan, the lower your monthly payments would be, but you're also paying interest for a longer period of time. There's generally no limit to how long your term can be – it all depends on what you negotiate with your lender.
Step 4: Apply for financing
Once you've chosen the best option for you, it's time to apply for financing. Be mindful about applying at several different providers at the same time, as every hard inquiry dings your credit score. Instead, try applying for pre-approvals online or in person. Sometimes, credit bureaus consider multiple credit pulls for the same purpose around the same time as price hunting and will only be considered as one inquiry. If you don't get approved for the amount you were hoping for, consider waiting until your credit score improves to apply for the amount you need.
Vehicle financing requirements differ with every lender, so be sure to ask each lender what their minimum requirements are. You can rule out that lender as an option if you don't meet the minimum requirements. Here are some basic car loan requirements you can expect from a majority of lenders:
Government-issued identification
Proof of income and down payment funds
Meet the age of majority and a Canadian resident
Proof of car insurance
Step 5: Head to the dealership
Finally, take your approved financing to the dealership. The salesman may try and offer you a loan in-house, but you should only consider it if the terms are better than what you've already discussed. Consider setting up automatic payments so that you're always in good standing with the lender and on track to own your vehicle at the end of your term. If you ever stop making payments, your lender has the right to repossess your vehicle and sell it to pay off your debt.
Congratulations, you're ready to secure a new car. Whether it's a new or used model, financing a vehicle is no easy feat, but it can be done tactfully if you put in the time and effort to research your options. Enjoy your purchase knowing you've done all the legwork necessary to make sure you got the best deal possible for you.
As always, you can check your credit score for free at any time with ClearScore
---
Tassie heads up ClearScore Canada. She lives in Toronto with her husband and two young boys. In her free time, she can be found at the family lake house or playing ball hockey.