See your credit score today
Check your credit score and report in minutes. It's free, forever.
Get your free score
ClearScore reaches half a million users in Australia
Celebrate with us as ClearScore reaches a new milestone in our Australian journey.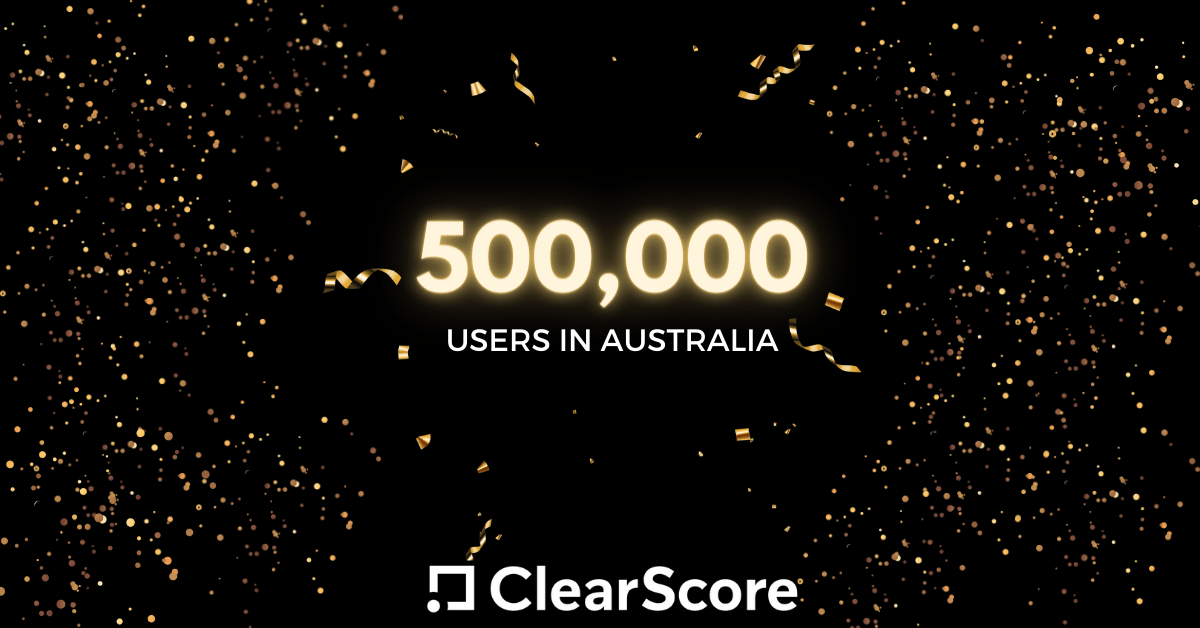 ---
See your credit score today
Check your credit score and report in minutes. It's free, forever.
Get your free score
---
Last year, ClearScore launched into Australia at the height of Covid-19 pandemic. We are extremely proud to have grown our userbase to half a million users. Over the years to come we want to help all Australians save money and achieve financial wellbeing.
The highlight so far has been to see how users are seeing big improvements in their credit scores. This is helping them to secure financing for things they want such as a new home, a car or a renovation and help them get access to the best interest rates in market.
Covid-19 has created challenging conditions for many Australians. Many lost their income and work. We recently surveyed users and found one third of people in NSW say that they are financially worse off.
The challenges of Covid-19 make us even more committed to our goal to make finances clearer, calmer and easier to understand. We do this through giving people ways to improve their credit score and find offers relevant to their financial position.
In the last year, regular monthly users of ClearScore have seen their credit score improve by 56 points. Regularly checking helps you do the simple steps to improve your score such as making payments on time, not applying for too much credit in a short time and ensuring that there are no inaccuracies on your report..
As we reach 500,000 users we're excited to announce the launch of our Protect feature to help prevent Identity crime. Identity crime is a huge problem with the Australian Institute of Criminology reporting that 1 in 4 Australians will be a victim of identity crime at some point in their lives.
Protect is a free feature for ClearScore users and it works by scanning the dark web to see if your usernames and passwords have been compromised. It helps you spot whether you need to change passwords on key accounts. I found that I had 26 passwords on different accounts compromised through data breaches!
In addition to Protect, we look forward to bringing unique offers to our users relevant to their credit score and new features to our product to make it easier for users to apply for products that are appropriate to their financial situation and credit history. This will save people money and time. More to come soon.
Like everyone, we are looking forward to a great end to 2021 and even better 2022. Hopefully we can all get out, see friends and family, travel and take on interesting and new projects!
---
Stephen Smyth has worked in financial services since 1999, specialising in consumer credit. He has worked in banks and consumer credit companies in the United Kingdom, France, Spain, India, South African and has lived in Australia since 2013. He believes that people around the world can benefit from services liked ClearScore to make finances clearer, easier to understand and to find better deals to save money.