Check your score
See your credit score in minutes and get tips to improve it. It's free, forever.
See your score
Defaults vs Serious Credit Infringements
Find out the difference between defaults and serious credit infringements and how to avoid them.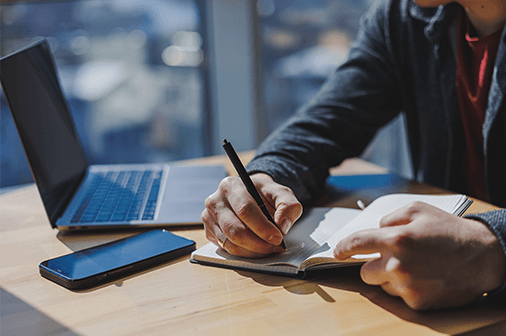 ---
Check your score
See your credit score in minutes and get tips to improve it. It's free, forever.
See your score
---
Defaults and serious credit infringements can damage your credit history badly. They both can reduce your credit score and lessen your probability of getting approved for a new line of credit. More importantly, they can have a long lasting impact on your credit report.
In this article, we take a look at the difference between defaults and serious credit infringements, and how you can avoid them.
Defaults occur when you fail to make necessary payments against a credit account. You can face both credit card defaults and loan defaults.
The default listing process can only begin at least 60 days after a creditor has requested payment and received none. And how long does a default stay on your credit file? Defaults can stay on your credit report for over five years.
To report a default, lenders contact any of the credit reporting bodies they are associated with and then the default which will appear on your credit report.
But before listing a default with a credit reporting bureau, lenders send two different default notices to notify the individual about it. The default notice would normally be a request for payment. It is usually sent to your last known address. If you end up making payments after receiving the notice, default on credit reports will not show up
The following things can happen if you end up with a default:
Decreased chances of getting a new line of credit
A lower credit score
Negative information recorded on your credit report
Possible increased interest rates on new loans or credit cards
A default becomes a serious credit infringement when you cannot get funds to cover for your past due payments or your lender assumes you've moved from your last known location without providing your new correspondence details.
When listed on your credit report, credit infringements can remain on the report for up to seven years. If you settle them, they become default again and can stay on your credit report for five years.
One of the major key differences between defaults and serious credit infringement is that the latter can be more damaging than defaults. While infringements are recorded on your credit report for seven years, defaults stay for five years only.
Defaulting essentially shows that you have missed repayments under the conditions of the agreement. However, not all missed or late payments result in a default. You must have received a default notice in Australia from the creditor that you owe money when you are at least 60 days past due.
On the other hand, a serious credit infringement is when a person owes a debt to a credit provider but has or appears to have left their last known residence without paying the bill and without giving the lender their new or forwarding address.
What happens to default after five years? It gets dropped from your credit report and your credit score increases.
Here are a few ways to avoid serious credit infringements or default:
Set up automatic debt payments.
You can avoid payment defaults by arranging your repayments regularly to match with your payday or setting up direct debits. If you cannot set up automatic debit payments, check your payment due date and create reminders.
Keep your contact information up to date
Keep your account information updated with the lender, especially if you are moving to a new house. You should also make sure your phone number and email address are updated as well.
Take default notices seriously
Avoiding a notice from your bank or lender to pay up the pending dues may seem overwhelming and you may even want to avoid it while you can get your finances in order, but you should never do that.
Even if you can't pay your debt in full at the moment you should respond back to default notices and honestly share your current situation with the lender. Just partly paying your dues can also help avoid getting a credit default or serious credit infringement.
You can also consider consolidating your debt with a debt consolidation loan or a balance transfer credit card to lower the interest rate you are paying.
When your account has defaulted, you will get a letter known as a default notice that details your debt. This is the simplest way that you can find out if you have defaults or infringements is by checking your credit report.
Your credit provider can notify any or all of the credit reporting agencies in Australia that they are affiliated with, including Experian, Equifax, and Illion.
With the help of ClearScore, you can get your free credit reports anytime to determine whether you have a default or serious credit infringement listed on your credit report.
The Fair Credit Reporting Act (FCRA) defines how long negative information can stay on your credit report. Depending on the information, it can stay anywhere between one to seven years.
Once a credit default is recorded, even if you pay the outstanding payment, a default will still appear on your credit report for over five years. Although paying off or settling a default won't get rid of it, the default on your credit report should be adjusted to reflect the new status. The amount also cannot be revised after a default is listed.
A serious credit infringement will be listed on your credit report for seven years. If a credit or loan is paid, it returns to default. The information that an amount became overdue and eventually was paid forms part of your credit history. Although it will affect your potential to get credit, lenders become less concerned about defaults as the years pass.
Negative information should be automatically removed from your credit report when the credit reporting time limit has passed. If it doesn't, you can dispute errors on your credit report.
You can still improve your credit score by changing your spending habits if you already have a default or serious credit infringement. Here are a few ways to improve your credit score:
Reduce the number of new credit applications
Apart from paying off your overdue payments as early as possible, you should reduce the number of credit applications. Every credit application creates a hard credit check on your report. Too many hard inquiries in a short span of time tell lenders that you are in the market for new credit but unable to get approved for one. It can also take down your credit score. Take a look at how long inquiries stay on your credit report.
Settle your default payment as quickly as possible. After defaults have been paid in full, they are still mentioned on your credit report but it will be listed as paid which can show lenders that while you were in a bad financial situation, you have recovered from it successfully.
The impact of defaults on your credit report and score can be minimised if you can make on-time payments on other loans or credit products. After all, repayments make for 40% of your total credit score.
Check your credit report regularly
It is important to review your credit report routinely. In case you discover any incorrect defaults or credit infringements, you should contact the credit reporting agency to get them taken off.
Understanding the default vs serious credit infringements difference can help you avoid them as well. Remember that getting a default or infringement is not the end of the world. You can still steadily improve your credit score
Stay motivated by making your monthly payments and monitoring your credit scores.
You can check your free credit reports with ClearScore and get credit score at any time. Take a look.
---
Nidhi spreads the word about how awesome ClearScore is.