Check your credit score today
Check your score and get tips to improve it. It's free, forever.
See your score
Who are ClearScore?
Find out who we are, how we're helping people around the world, and how we make money.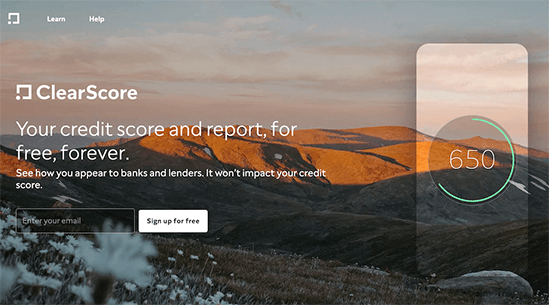 ---
Check your credit score today
Check your score and get tips to improve it. It's free, forever.
See your score
---
Founded in the UK, we offer a free service that lets you handle everything to do with your credit in one place. We're already in South Africa and India, and we've just launched here in Australia too!
Inside your ClearScore account, you can see your credit score and the full details of your credit report, which is essentially a back-catalogue of your past and current borrowings. Any home loans, credit cards, mobile phone contracts, loans, overdrafts and utilities are all on the record right here.
Our goal is to make the whole experience of using ClearScore as simple, calm and straightforward as possible. Money is stressful enough.
We'd also like ClearScore to be the first place our users check when they are looking for financial offers – a bit like an Amazon of financial services. In your ClearScore account you can see options for taking out a credit card, personal loan, car loan or home loan (and soon other products).
Coming soon: we're working hard to bring you the smoothest, speediest application process. You'll be able to skip straight to the application form, skipping the repetitive task of filling in pages of forms. You'll still have a few blanks to fill in, but our goal is to keep these to a minimum for you.
ClearScore began from the simple idea that the financial market should work better for normal people. Our CEO and co-founder Justin knew from his experience working for big banks that the credit market is stacked in the favour of lenders.
Most people find out about their credit report when they are rejected for credit, and many people are down-sold, or offered a less good deal because of details in their credit report. Being aware of the information in your credit report is a big step towards getting the best offers for home loans, car loans and many other credit products.
Usually, the best offers are reserved for people who have a strong track record, represented by a high credit score. A good credit score is not just for the rich – it's achievable for anyone.
For every customer who applies through ClearScore for a financial product and gets approved, we are paid a commission by the provider. We certainly don't expect all of our customers to use ClearScore to apply for financial products (there's absolutely no obligation to take out an offer). But the percentage who do help us to keep doing what we do best.
---
Lucy has a wealth of personal finance knowledge, and is one of our in-house experts.