5 Tips For Adding Value To Your Property
Do you have an investment property to sell now or in the future? Here are 5 simple and effective steps you can take to increase the value of your property and maximise your profit.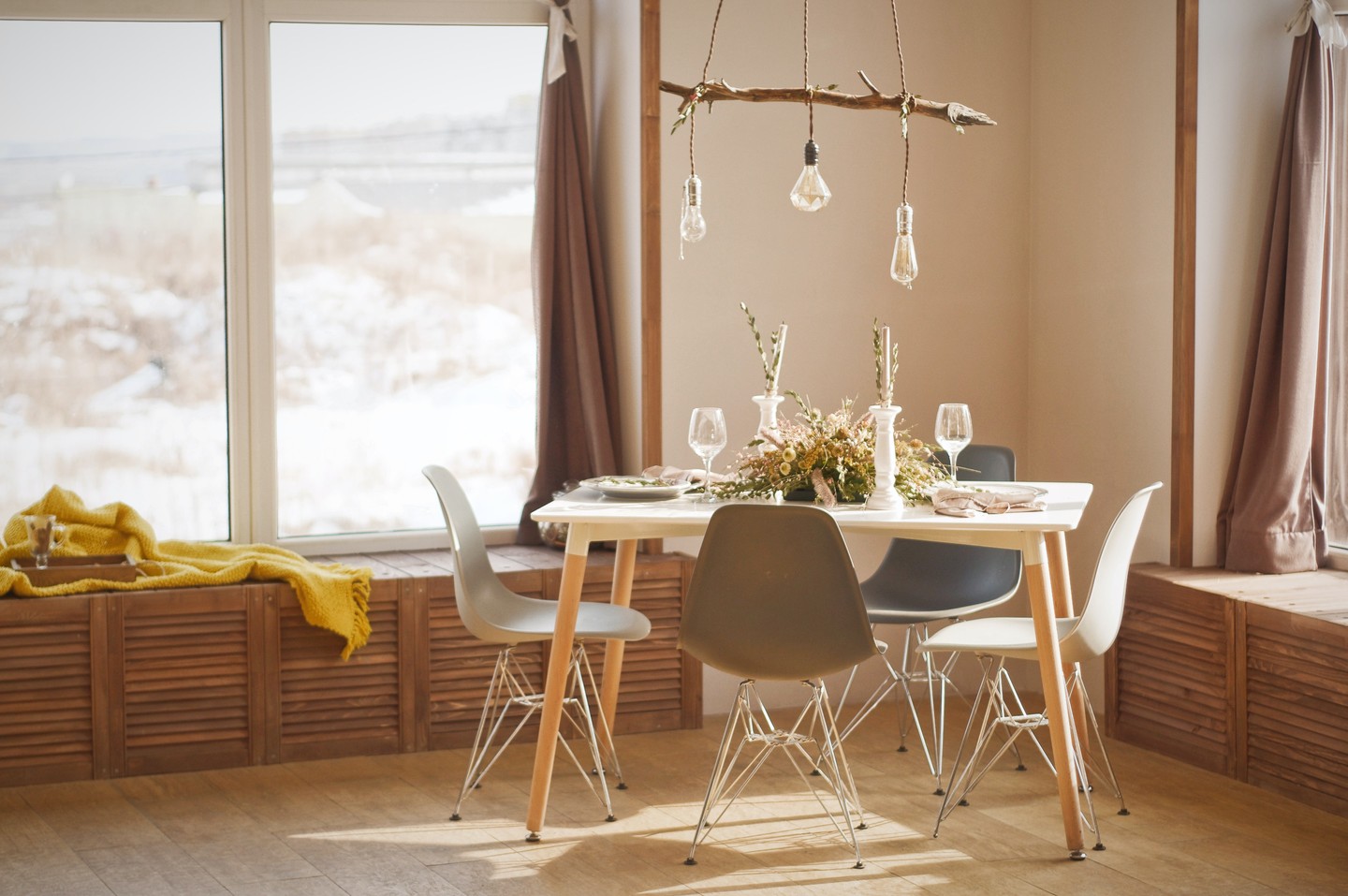 Whether you're looking to sell your home in the near future or are toying with the idea of putting your property on the market in the next few years, it makes sense to try and increase the value of your house before you sell. While you may have visions of overhauling rooms, knocking out walls and spending large amounts of money to modernise your home, you can add value to your home without breaking the bank. Find out how to add value to your property in five simple steps, from a coat of paint to updating fixtures.
Easy to do and quite cost-effective, giving your home a fresh coat of paint can be a simple renovation to add value to your home. Over time, the paint in your home can become faded or cracked, but a coat of paint can help to brighten and modernise bedrooms, living rooms, bathrooms and more.
When choosing your paint colours, consider options that will make it easier for prospective buyers to imagine their own belongings within the space. Neutral colours such as white, cream and light grey are popular choices for this very reason. If you would like to add a splash of colour, consider adding a feature wall that could be easily updated to the new owner's tastes. Painting your whole home in a vibrant colour may make your property less appealing to buyers who want to move in without making any changes to the house's interior, making neutrals a safer option.
Although it doesn't necessarily affect the functionality of your property, curb appeal can be important for providing a good first impression to anyone who may be interested in purchasing your home. There are many different features that you might consider updating to improve your home's curb appeal, from the colour of your front door to the appearance of any exterior walls. Some new fencing, a resurfaced driveway or an updated letterbox can all help to revitalise the appearance of your home too. If you have any grass, trees or plants in your front yard, consider giving them a tidy before you put your home on the market.
Fittings and appliances are often chosen with the latest home design trends in mind. While they may look great when they are first installed, they can, unfortunately, become dated over time. Without having to completely renovate your kitchen, bathroom and other areas of your home, some simple changes to fittings and appliances can refresh a space and add some extra value to your property. In the kitchen and bathroom, consider swapping out existing taps and cupboard handles for more modern options. Light switches can discolour over time too, especially if they are used frequently or exposed to the sun, so consider updating the switch cover plates around your home. If your budget allows, you may also want to think about updating your kitchen appliances, including your oven, dishwasher and stovetop. Although not essential, they can help to update the appearance of a dated kitchen.
A variety of colours and configurations are available for fittings and appliances, making it easy to choose the best option for your home. Look for options that are practical, user-friendly and will appeal to a wide variety of potential buyers. Be sure to consider the style of your home too, as some modern fittings and appliances may look out of place in an older home.
Much like the paint on your walls, the flooring in your home can start to look tired and dated over time. Refreshing your flooring, whether it be with new carpet, floating floorboards or a good polish (if you have existing floorboards) can help to update the whole look of your home.
While there are sure to be plenty of trendy flooring options available when you revamp your carpet, tiles or floorboards, it can be a good idea to choose an option that will appeal to prospective buyers of all ages and stages. Bold colours and styles may work in some homes, but, in most cases, it is often safer to go with a simpler, more refined option, especially if you're hoping to increase the value of your property.
If you have carpet throughout your home but don't have the time or budget to update your flooring, a professional carpet clean can be great for removing any embedded stains and odours. If your carpet is in decent condition already, it may even help it look as good as new.
Expanding your living space out into the great outdoors can be a great way to increase the value of your home. From decks and patios to outdoor kitchens, your backyard can become a room in itself with the right additions. If your home already has an outdoor area, think about making any improvements that can elevate its appearance or functionality. If you're working with a limited budget, consider focusing on just a couple of features in your outdoor spaces. You might try to increase the amount of shade in your backyard or perhaps you'll focus on adding more greenery to areas that are currently a little sparse. Your primary goal should be to make your outdoor spaces practical and inviting so be sure to keep that aim in mind.
A high-pressure hose can be a great tool to have on hand when revamping your outdoor spaces, making it easier to remove dirt and grime from tiles, brickwork and pathways. With a little elbow grease, you can restore older areas to their former glory. If any outdoor paintwork is also looking a little worse for wear, consider giving it a fresh coat of paint too.
---
Lloyd spreads the word about how awesome ClearScore is.