Is now the time to fix your home loan?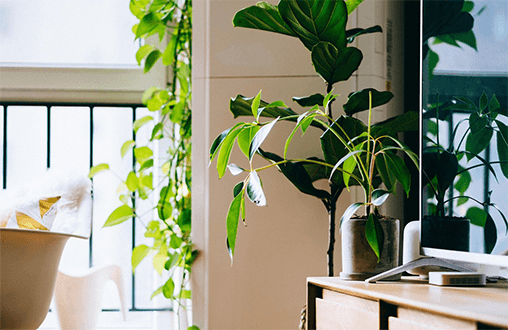 Whether to choose a fixed or a floating interest rate is one of the major decisions homeowners need to make when they take out a mortgage and also when they refinance. Both options have advantages and drawbacks. The right approach will depend on your view on the direction of interest rates, how close you are to paying off the loan and the type of loan that suits your circumstances.
It's worth noting interest rates are at a record low and the Reserve Bank of Australia (RBA) has indicated it's unlikely to lift the cash rate in the medium-term. Lenders use the cash rate as a reference point for the interest rates they charge their home loan customers.
The RBA left the cash rate at 0.25% at its April 2020 meeting. It indicated the cash rate won't change until there is full employment in the economy. This means it could be years before the cash rate rises. The central bank has also signalled it's unlike to drop the cash rate to zero or below. In a recent statement, it said the cash rate is at its lower bound and RBA board members, "had no appetite for negative interest rates in Australia."
So factor the RBA's position into your thinking when choosing between a fixed or floating rate mortgage or a combination of the two.
As the name suggests, a fixed-rate home loan is one where interest is set at one rate for a specified period, usually three years. Fixed-rate home loans tend to be less flexible than home loans with a variable interest rate. They don't tend to offer a redraw facility and you may not be able to make extra repayments or pay off the loan early without incurring a fee.
But the upside is you know exactly what your repayments will be during the life of the loan, which can be useful for cash flow planning purposes.
Homeowners tend to fix their mortgage if they think interest rates will go up. That way, they are locking in the current interest rate until it's time to refinance.
With a variable home loan, the interest rate will go up and down as the RBA moves the cash rate up or down. These mortgages also tend to have a wider variety of features and are more flexible than fixed-rate mortgages. You might also have access to a redraw facility and/or offset account. These mortgages also usually offer the scope to make extra repayments during the loan's life without borrowers facing penalties if they pay off the loan early.
Borrowers tend to choose a variable rate if they believe interest rates are going down so the amount they pay in interest will also go down.
Another option is to split your mortgage between fixed and variable. Borrowers might choose to fix, say, 75% of their mortgage if they suspect but are not sure rates may go up and leave the remaining 25% floating. Or they may equally split their loan between fixed and floating if they don't have a clear view about the direction of rates.
It's important to clearly think through your options when deciding between a fixed or floating interest rate, or a mix of both, when you select a home loan. Don't rush the decision and think about seeking advice before you sign on the dotted line.
Go to ClearScore now to view different lenders' fixed and variable home loan rates, plus get free access to your credit score and credit report.
---
Lloyd spreads the word about how awesome ClearScore is.