Check your credit score today
Check your score and get tips to improve it. It's free, forever.
See your score
What is Cash Advance?
Cash advance helps when you need urgent cash at hand. But how do they work?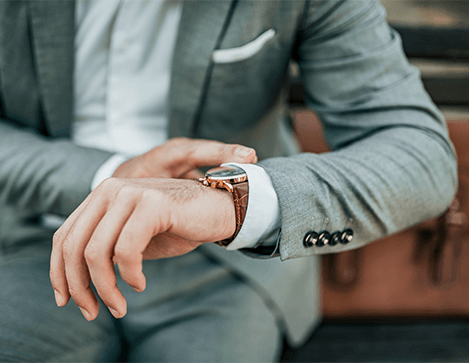 ---
Check your credit score today
Check your score and get tips to improve it. It's free, forever.
See your score
---
Credit cards and personal loans may help in emergency situations but there may be times when you need urgent cash at hand. A cash advance allows you to borrow money against a line of credit.
But as alluring as they sound with their quick funding and fast approvals, cash advances generally also attract high-interest rates and fees. That is why it is important to understand what you are getting into before you take up a cash advance.
Cash advances are short-term loans with a fast turnaround that you can borrow against an available line of credit, like a loan or a credit card. Most cash advances do not require loan security or a high credit score, making them easy to get approved for.
But they often have higher interest rates and fees associated with them. The exact rate and fees can vary according to the lender and the amount you withdraw.
There are different types of instant cash advances in Australia with varying modes of securing them.
Payday loans are short-term loans that need to be repaid by your next payday or within the next few weeks. These loans can be often applied for through an online application that can be completed and approved within one day.
If you are looking for bad credit cash advances, payday loans can be the way to go since you don't need a good credit score in order to get approved. However, lenders will review your source of income and expenses to be sure you are capable of repaying the loan.
Merchant cash advances are unsecured loans for small business owners that conduct regular credit card and debit card transactions for their end customers. They are most suitable for businesses that require immediate capital in order to cover their cash flow shortages.
But it's important to note that a merchant cash advance isn't technically a loan. The lender purchases your future business sales and you can use that to repay the funds.
A credit card cash advance refers to borrowing cash through a credit card. You essentially use some part of your available credit card limit to withdraw cash instead of making a card payment.
If your credit card allows cash advances, you can use it to withdraw money from an ATM or inside a bank with a special PIN. There are usually extra fees associated with cash advances taken through a credit card and there will also be an interest rate applied over the withdrawn cash.
How cash advance works vary based on the type of cash advance you want to obtain.
After your application is approved, you will be granted cash by your lender. Your repayment will not be based on APR, but you are to repay your advance along with a fee called factor.
The factor is sometimes higher than the interest rate on traditional loans. Repayments are based on sales and the repayment period can be anywhere between 3-18 months. In general, the higher credit card/debit card sales you can get, the faster you will pay the cash advance.
Payday loans work just like other types of loans. It's just that they have to be repaid within a short period and there is a limit to the amount you can borrow. You can borrow anywhere between $100- $5000.
Payday loans attract higher interest rates and fees such as establishment fees, account keeping fees, government fees, default fees, and the cost of enforcement.
The repayment period for payday loans can range between 16 days and 2 years. The repayment may be weekly, fortnightly, or monthly, depending on the loan terms. Your lender may prefer a direct deduction of the loan from your account on your payday or at the end of the month. However, you can make separate payment arrangements with your lender.
Credit card providers impose cash advance limits, a part of your overall credit limit. That means, you can only withdraw a limited amount of cash against your credit card.
The cash advance limit varies based on your credit limit, daily card limit, and available cash limit.
You can offset both your cash advance limit and credit card limit by making timely payments every month.
There are several ways of getting cash advances on credit cards which include:
ATM: You can withdraw cash with your credit card with a PIN, just like a debit card. The card issuer usually sets up the PIN, which you should receive when opening your account.
Bank teller: You can walk into the bank branch associated with your credit card to withdraw cash with a teller. Though you might only be able to do this in the bank branch that issued the credit card or an affiliate of your credit card issuer.
There are several fees associated with cash advances, including:
For each cash advance, lenders charge a cash advance fee which is either a percentage of the withdrawn amount or flat fees–whichever is greater. You can be charged a minimum of $5 and as much as $500. If the fee is calculated in percentage, it may range from 3% to 10%.
The fee may be deducted from the amount you withdraw immediately or added to your monthly repayment bill.
For a merchant cash advance, the factor is added to the principal amount and it needs to be repaid together. Payday loan fees are also added to the recurring instalments.
Aside from the card issuer's charges, credit card cash withdrawal from an ATM may attract a fee.
Interest is charged on the cash you withdraw. Cash advance interest rate is usually higher than the interest rate on regular loans or your credit card interest rate.
For some credit card cash advances the interest will start accruing from the day you made the withdrawal until the day you offset your cash advance balance in full. There might also be no grace period, unlike credit card purchases.
Unpaid interest will also accrue to your cash advance account and continue to increase your debt. As such, it is advisable to borrow a lower amount and pay before the deadline to avoid higher interest.
It is easy and quick to get cash without needing a cumbersome loan application.
It doesn't require multiple hard credit checks that may affect your credit score.
The interest rate can be high, and it can continue accruing every day.
It attracts additional fees.
Delay in repaying cash advances may eventually affect your credit score.
There is usually a limit to the amount you can withdraw.
Personal loan or business loan
Although personal and business loans may take time and require more paperwork, they may be better than a cash advance in terms of interest rate. If you have a good credit score, it is worth the stress. In the end, you can borrow more money and wouldn't have to pay higher interest rates like cash advances.
Purchase with a credit card
Make credit card transactions to avoid the need for credit card cash advance. Credit card fees and interest rates are lower, and you can also enjoy a grace period. If you pay in full within those days, you may not have to pay any interest. But before you get a new card, make sure you weigh the pros and cons of credit cards so you know what you are getting into.
Borrow from family and friends
You can get an unsecured cash loan with little or no interest from your family and friends too. Although it may be awkward, it will be easier to repay them than paying credit cash advances fees, merchant cash advance factor, or payday loan fees with higher accruing interest rate.
A cash advance is an attractive but costly means of quick financing.. If you find yourself in a fix with no other option, it is better to take a lower cash advance and repay it quickly.
Before you take a cash advance, read your lender's terms and conditions thoroughly and check your credit score to better understand your eligibility for different cash advance offers.
With ClearScore, you can get your free credit report and check credit score anytime. Take a look.
---
Lloyd spreads the word about how awesome ClearScore is.