Payday Loans for Bad Credit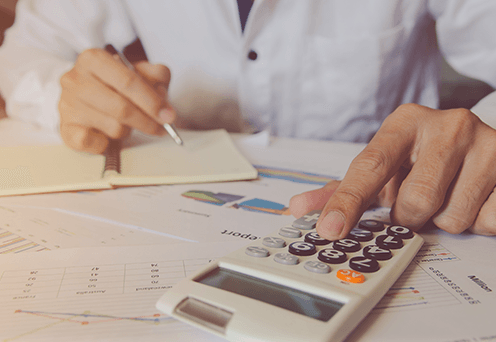 Payday loans for bad credit give you the opportunity to easily borrow money even if you have a poor credit score. With a fast turnaround and application approval, they have proven to be an attractive option for people with a negative credit history.
Although this loan arrangement may appear to be a quick solution in emergency situations, it may not be the perfect solution in the long run. Payday loans for bad credit lenders charge high interest rates along with other fees which can put you in more debt than you already were. Therefore, it's important to understand what payday loans are and how they can impact your credit history in the long run before you commit to them.
Payday loans are short-term, high interest loans usually or a small amount which are expected to be repaid by the borrower when they receive their next paycheck.
Payday loans for bad credits are essentially payday loans that you can borrow even if you have a bad credit history. Lenders do not consider high credit scores a requirement for granting these loans.
A payday lender does however confirm your current income along with your checking account details to ensure if you can pay back the loan by your next payday. In most cases, lenders will make you sign a permission form or cheque which would give them the permission to directly withdraw cash from your bank account by the due date. For payday loans, due dates are mostly after your next payday, which can be 2-4 weeks after you take out a loan.
It's important to note that you can't refer to payday loans as no credit check loans. While your bad credit isn't a factor when granting you a payday loan, lenders will still run a hard inquiry on your credit report and check your credit score. This is done to determine your ability to repay the loan on time.
Bad credit score is not a disadvantage
Bad credit score can limit your borrowing potential, especially from traditional lenders like banks and financial institutions. Most lenders that offer bad credit payday loans are not interested in your credit history but rather your ability to repay back the loan.
Bad credit payday loans are usually short-term loans that need to be repaid within a few weeks, months or two years at the most. The amount you borrow will determine the duration of the repayment.
Your payment schedule must be consistent. It can be weekly, fortnightly or monthly. The exact repayment schedule can be discussed with the lenders in advance. Note that the failure to pay at agreed dates can attract a high default fee, late fee, and interest charges.
Most payday lenders require direct withdrawal of money from your account on paydays. This means the repayments can take priority over your monthly expenses.The repayments can get deducted from your account even before you can utilise the money for any other purpose. But the biggest advantage is that you never end up missing a repayment since you don't need to manually pay them.
However, if direct debit seems detrimental to you, you can cancel it and arrange an easier payment plan with your lender.
Most bad credit payday loans are instant online loans. You can apply for them and get cash into your bank account in less than 24 hours. Your fund may be delayed till the next business day if you did not apply within business hours.
High interest rates and charges
For all loans above $2000, you should prepare for a high interest rate. Aside from that, in line with the ASIC guideline, payday lenders can also charge other fees including establishment fees, government fees, default fees and enforcement expenses.
Establishment fee is the cost of arranging the loan
Government fees includes any duties payable to the government
Default fee is charged when you fail to repay the loan by the agreed date
Enforcement expenses cover the money spent by the lenders to enforce the loan agreement in court, if you default.
Although all the charges and interest rate on payday loans are capped by the law, payday lenders often charge the maximum amount payable.
Pros of bad credit payday loans
You can get approved for loans despite a low credit score
The application is online and has a fast turnaround
You can apply even if you are unemployed as long as you can prove a source of benefit
Direct debit for loan repayments mean you have less chances of missing a repayment due date or getting charged with a late fee
They are a good alternative when you are short on cash and need immediate help
Cons of bad credit payday loans
It attracts high-interest rates and charges
Applying for multiple payday loans can adversely affect your credit score. Several loan applications will generate multiple hard inquiries on your credit report which can lower your credit score. In case you end up defaulting on the payday loan, it can also lead to a decrease in credit score.
Take a look at how long does a declined loan stay on your credit file. If you are struggling to get approved for payday loans, you can also apply for debt consolidation or credit cards for bad credit.
Payday loans attract certain fees capped by the law. The cost of getting a payday loan will depend on the amount you are borrowing, your lender's policy, credit history and score.The following are costs you can expect on payday loans according to the ASIC.
Cost of payday loan of $2000 loan or lower
If you are borrowing $2000 or lesser, you will be charged a one time establishment fee capped at 20% of the principal. You will also be charged a monthly account keeping fee not exceeding 4% of the principal. Other charges may include government duties, default fee and enforcement fee.
Cost of payday loan between $2001 and $5000
In this case, the one off establishment fee is $400 with annual interest rate capped at 48% of the principal. These charges apply if the loan is to be repaid between 16 days and 24months.
These rules apply to loans between $2001 and $5000 to be repaid between 16 days and 24 months.
Cost of payday loans exceeding $5000
The interest rate is also capped at 48% including all charges.
Here are the steps to apply for a payday loan for bad credit in Australia:
1- Check your credit report: A good credit score is not a criteria for payday loans for bad credit. But you should still check your credit report before applying for any loan to better understand your eligibility for different lenders and the kind of interest rate you can expect.
2 - Apply for a payday loan: Look for lenders that offer payday loans for bad credit. You should only apply to those lenders which you think you are eligible for in order to avoid multiple hard inquiries. Once you have shortlisted a lender, apply for the loan and upload all necessary documents.
3 - Get cash in your account: After a successful application, you will be sent a loan offer that contains the terms and conditions of the loan. You should read these offers carefully to be sure they are convenient for you. Your money will be sent to you within 24-48 hours after your application is processed.
To be eligible for bad credit payday loans in Australia, you must fulfil the following criteria:
You must be an Australian citizen or permanent resident.
You must be 18 years old or above.
You should have a personal phone number and email address.
You should have at least 3 months of bank statements from a valid check or savings to an account with a direct deposit.
You need proof of employment or source of benefits, in case you are unemployed. (You can also explore loans for unemployed if you don't have a permanent job at the moment).
Payday loans can have both positive and negative effects on your credit score, depending on how you manage them.
Just like any other loan, if you make your payments on time, it will improve your credit score. However, payday loans can also impact your credit score negatively if your repayments get delayed or if you end up defaulting on your loan.
Moreover, multiple payday loan applications can negatively affect your credit score as well. Every loan application you make will appear on the consumer credit section of your credit report. Too many hard checks in a short span of time can reduce your credit score.
Most bad credit payday loans are instant approvals in Australia. Your loan application can be approved in less than 24 hours as long as your documents are in place and your fund will be transferred to your account within the same day or next.
However, the length of the approval period will depend on your lender. Some lenders may take more time to verify all documents and information you provided like your proof of employment and benefits.
Bad credit payday loans are good for rainy days. They can be your solace when you need a quick loan despite your bad credit. However, you should consider all pros and cons carefully before you make your decisions.
Before you take out a payday loan it is a good idea to check your credit report to ascertain your financial health.
At ClearScore, we offer free credit reports making it effortlessly easy for you to get credit score. Take a look.
---
Lloyd spreads the word about how awesome ClearScore is.