Loans for Unemployed: How to get approved for them
If you are currently unemployed and looking to take out a loan, continue reading.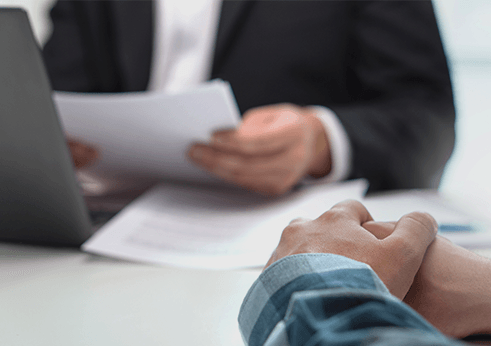 For every lender, evaluating the employment status and running a credit check of a potential borrower are pre-requisites before sanctioning a loan.
But does that mean that those who find themselves without a job are ineligible to borrow? Fortunately, some lenders offer financial hardship loans for unemployed in Australia, and you can easily apply for them
Here's everything you need to know about loans for unemployed.
Loans for the unemployed, also known as job seekers' loans, are just what they sound like -- loans offered to those who are currently out of work. Even if you are receiving government benefits, you are eligible to get such loans for paying your bills and covering expenses.
Instead of assessing your employment status or looking up credit reports, lenders consider your ability to repay such loans through sustainable income. Acceptable means of earning a sustainable income include earnings from self-employment, earnings from investments, or Centrelink payments.
The repayment period is usually between 16 days to 24 months though the exact terms depend on the loan amount. You need to issue a direct debit instruction to your bank and ensure that your account has enough funds to make the repayment. If you cannot repay, you need to notify the lender and work out an alternate arrangement.
The amounts are automatically withdrawn depending on the agreed repayment frequency, and withdrawals stop once the loan is fully repaid.
The exact eligibility requirements for loans for unemployed may vary depending on the lender.
Here's a snapshot of the minimum requirements one must fulfill:
Be at least 18 years
Be a citizen or Permanent Resident of Australia
Have a valid email address, residential address, and phone number
Demonstrate how they intend to repay
Have a bank account for at least three months
Since these loans are no credit check loans, you don't need to have a minimum credit score to apply. However, lenders may consider your credit history. If you are currently in a Part 9 Debt Agreement, have filed for bankruptcy, or repaying other short-term loans, you may not be eligible to borrow. Always check a lender's eligibility criteria before applying.
Yes -- even if you have bad credit, you can still apply for personal loans for unemployed.
Lenders who extend fast cash loans for unemployed consider your financial situation as a whole instead of basing their entire decision on your credit score. They take into account other factors such as your income and expenses to determine your creditworthiness.
As long as you can demonstrate that you will be able to make regular repayments without incurring any financial hardship, lenders will consider you as a potential borrower.
Loans for the unemployed can be used to cover a wide range of expenses, such as:
Medical expenses
Carrying out vehicle repairs or home repairs
Paying utility bills
Travelling
Paying tuition fees for school or college
Paying insurance premium
Paying for childcare
Purchasing household appliances or electronics
Here are a few things to keep in mind when you apply for no income loans in Australia:
Are you able to repay comfortably?
If you cannot meet your repayment obligations, it doesn't make sense to borrow. Failing to repay on time will impact your credit score and make it harder to obtain approval for traditional loans.
Are there additional charges?
Loans for people on unemployment benefits often carry additional fees and charges. This is in addition to the interest payable on the loan.
For instance, lenders may impose a loan establishment fee to extend the loan. If you borrow $1000 and the establishment fee is $20, then you would need to repay $1020 to the lender. Similarly, some lenders may impose a monthly fee payable over the course of your repayment tenure. If you borrow $10 repayable over six months and the monthly fee is $2, then the total amount you owe to the lender will be $22.
When you are unemployed and have limited means of getting an income, you'd want to be mindful of these hidden charges. They can quickly add up and make your borrowing more expensive than what you have accounted for.
The amount of loan for unemployed in Australia that one can borrow depends on the type of loan sanctioned by the lender. To decide the sanctioned amount, lenders look at your income and how much you can afford to repay.
The amounts also vary depending on whether you need to furnish collateral. For example, some lenders may extend personal loans of up to $2,000 without asking for any security in return. However, if a lender sanctions a loan ranging from $5,000 to $15,000, which is a significant amount, they will need you to secure the loan with an asset.
When you don't have a regular income, you want to borrow a sufficient amount to meet your needs. If you are being offered less than what you need, it may be completely counterproductive -- you will simply end up paying interest and fees without enjoying the benefits of the loan. So before you apply, work out how much you need based on your monthly expenses. Make sure to account for your daily expenses and bills while calculating the amount.
Are there penalties for early repayment?
Once you get employed, you may want to pay off the loan ahead of the repayment schedule to maintain a good credit history and boost your credit score.
But it is not unusual for banks to impose prepayment penalties on loans for people on unemployment for early repayments. This can result in the loan becoming more expensive. Make sure to read the fine print about repayment policies before you apply.
You can fill out the online application form available on the lender's website or visit the branch.
You also need to furnish documents requested by the lender, such as:
proof of age, identity, and residence,
details of your bank account along with bank statements,
proof of receiving government benefits
details of the asset if you are applying for a secured loan
In most cases, approval is granted in real-time. If your application has been successful, the lender will send across the loan agreement for your signature. Once you sign and send the contract, your account will be credited with the loan amount.
Being unemployed is challenging, and not getting approved for car loans or home loans can only add to your ordeal. In such cases, loans that are not granted based on your employment status are a boon.
However, it is also very easy to borrow too many such loans and fall into a debt trap. Missing repayments can impact your credit score and make it harder to get other loans once you are employed.
Assess your financial situation carefully before applying, and keep a close eye on your credit history. Log on to ClearScore to get a free credit score check.
---
Lloyd spreads the word about how awesome ClearScore is.