How to get no credit check loans
Getting a loan without a credit check seems impossible. Learn more about it.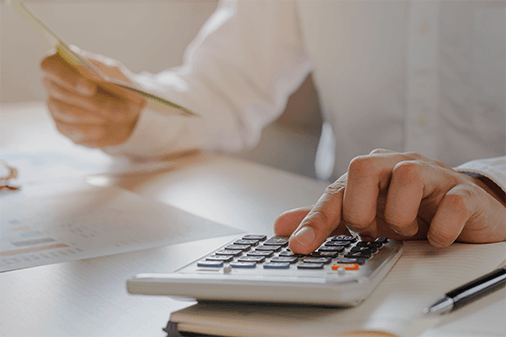 If you are in the market to borrow a loan, having a good credit score is often non-negotiable. Your credit score directly reflects your creditworthiness and lenders always want to extend financing to borrowers they can trust.
The minimum credit score for a personal loan in Australia is around 600. There might be circumstances when your credit score is well below the average. Yet you may desperately need a loan. In such cases, no credit check loans can come to your rescue.
As the name suggests, no credit check loans are loans for which lenders do not conduct a credit check. Lenders may carry out a 'soft' check to verify your identity and your banking history in order to ensure you have a steady source of income for making timely repayments.
Loans with no credit check in Australia are offered by several lenders including payday lenders. Each lender has a maximum and minimum lending amount for bad credit loans with no credit check. The interest rate on such loans can also be higher than regular loans.
There are several benefits of opting for no credit check instant loans in Australia, such as:
The loan approval process is much quicker compared to traditional lending.
Borrowers with bad credit or no credit get access to a legitimate source of financing.
For example, bad credit car loans are available for those who want to purchase a vehicle but do not qualify for traditional car loans due to poor credit ratings.
Usually, there is no requirement to furnish any collateral
There is no restriction on how the borrower uses the loan proceeds
Repayment periods are more flexible
There are different types of loans available depending on the borrower's requirement.
For instance, one can either opt for medium term loans of up to $5,000 or $10,000 with a repayment period of two to five years or avail of a payday loan of up to $2,000 payable within 16 days to 1 year.
There are also personal loans for bad credit that you can apply for. Such loans work like any personal loan except that the lender won't run a credit check on your account. Your loan application will be considered on the basis of other factors such as your employment status, steady source of income, current debt obligations, etc.
The eligibility requirements for getting no credit check loans in Australia may vary depending on the lender you approach.
However, here are some standard requirements:
You should be a resident or citizen of Australia
You should have a valid email address, telephone number, and residential address
You should hold a functional bank account in Australia
You should be able to show a stable income for the past three months. Additionally, more than 50% of the income should be from sources other than government benefits.
Some lenders may also want to know about your existing liabilities, including credit card debt or loans you may have borrowed.
However, remember that there is no guaranteed loan approval of no credit check loans. While your credit score may not have any bearing on your loan application process, lenders will still examine every request as per their internal policies.
Too many credit inquiries
Every time you apply for a loan or credit card, the lender will run a credit check to verify your credit worthiness. These checks feature in your credit report and remain on file for five years. Too many credit checks in a short period may signal to a potential lender that you are credit hungry and unable to get new credit score. Moreover, too many hard credit checks can lower your score.
Delays or defaults in repayment
Whether it is your credit card bill or an EMI for a loan, delayed or defaulted payments can lower your credit score. It indicates that you are unable to manage a line of credit.
Details of lawsuits against you for unpaid debts and court summons for the same appear on your credit file. These can impact your credit rating.
One-third of your credit score is determined on the basis of the available credit limit of your card. Depleting your credit card balances results in 100 percent credit utilisation.
If you don't pay off your credit card debt on or before the statement closing date, credit card companies can report your maxed-out account to credit card bureaus. This may bring down your credit rating.
Your credit rating gets affected if you only have a single type of credit product, such as loans or credit cards., especially when you don't have a very long credit history.
A healthy credit mix indicates that you can handle different types of credit products and boosts your score.
Learn to manage your finances better
Staying on top of your finances is the easiest way to improve your credit score. Ensure that you repay your credit card dues and other bills by their due date. Review the number of credit cards you hold and lower the credit limit if you cannot service your debt. Avoid applying to too many credit products at the same time to reduce the number of hard inquiries.
If you have family members who have a higher credit score than you, explore whether you can be added as an authorised user on their cards. If the primary card has a sufficiently long credit history, timely repayments, and a suitable credit utilisation ratio, it can positively impact your credit score.
Review your credit report carefully and fix the errors
Read through your credit report meticulously to ensure there is no erroneous information recorded. It is possible that lenders or credit reporting bureaus may record incorrect information, immediately lowering your credit score. For instance, you may have borrowed and repaid a loan, but your credit report may still show it as an outstanding debt.
If you spot such issues, contact the credit rating body immediately to remove the error.
While getting instant loans with no credit check is an option you can explore in the short term, it is still essential to look after your credit history and improve your score. Higher credit scores can get you better loan offers from lenders. Moreover, the cost of availing easy loans with no credit check can quickly add up and increase your financial burden.
So start by reviewing your current credit score and work out a plan to improve it. ClearScore can help you initiate a free credit score check and get a copy of your credit report.
---
Lloyd spreads the word about how awesome ClearScore is.