Check your credit score today
Check your score and get tips to improve it. It's free, forever.
See your score
Adelaide dominates credit score league tables across South Australia and WA
Combined, Western Australia and South Australia make up the biggest landmass of Australia. But how does their credit scores rank? Read on to find out.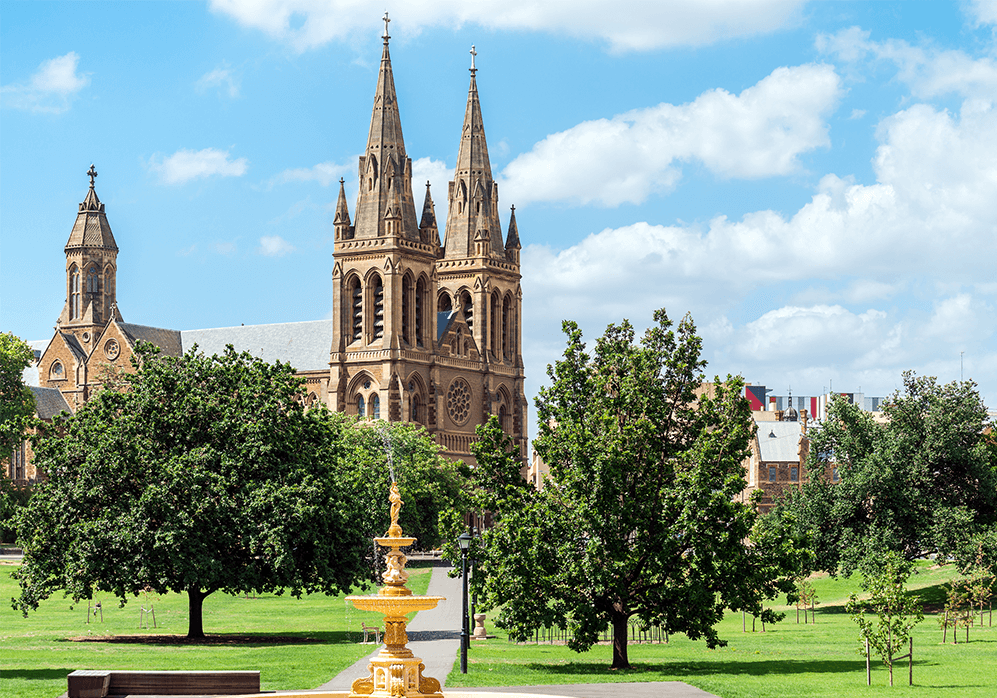 ---
Check your credit score today
Check your score and get tips to improve it. It's free, forever.
See your score
---
South Australia and Western Australia combined account for nearly half of the landmass of Australia but only 1/6th of its population. In this article, ClearScore has looked at its Australian userbase of nearly half a million adults to look at the variations in credit scores across these two vast states
The average credit score, a number representing how well people manage their credit such as loans and credit cards, varies by only a few points between the two states with South Australia at 681 and Western Australia at 674.
| State / Territory | Average Credit Score |
| --- | --- |
| ACT | 695 |
| Northern Territory | 687 |
| Victoria | 684 |
| South Australia | 681 |
| New South Wales | 677 |
| Western Australia | 674 |
| Tasmania | 671 |
| Queensland | 664 |
When you break down the average into smaller population sizes – we have used the Statistical Area 3 groupings that comprise 50,000 to 100,000 people – you start to see some bigger differences. Under this measure we see South Australia, despite having a population of 1.7m to Western Australia's 2.7m, account for 70% of the top 10 slots. South Australia also does better in having far fewer lower score populations areas, as WA has 70% of the bottom 10 regions by credit score.
Adelaide suburbs are the standout performer across South Australia and WA. They account for seven of the top 10 suburbs. These include southern Adelaide areas like the trendy and affluent Unley (737) and Mitcham (738), Adelaide City itself (716), Campbeltown (721) and Prospect (714) in the North-East to Eastern suburbs like Norwood (724) and the top-scoring Burnside (753). All of these suburbs have average incomes above the national average but unlike top scoring areas in Victoria or NSW, they often have median house prices around the million mark.
The three entries for WA in the top 10 all come Perth. Two of them on the western beach and port suburbs of Cottesloe (739) where the median house price is an astonishing $2.5m and Fremantle (714). The final entry comes from the East of Perth with the suburbs and small towns around Mundaring (722) 35km East of Perth centre.
| Top SA and WA areas | Average credit score |
| --- | --- |
| Burnside (SA) | 753 |
| Cottesloe - Claremont (WA) | 739 |
| Mitcham (SA) | 738 |
| Unley (SA) | 737 |
| Norwood - Payneham - St Peters (SA) | 724 |
| Mundaring (WA) | 722 |
| Campelltown (SA) | 721 |
| Adelaide City (SA) | 716 |
| Fremantle (WA) | 716 |
| Prospect - Walkerville (SA) | 714 |
If the top scoring areas were concentrated in city suburbs of Adelaide and Perth, the lowest average scores came from a variety of areas including city suburbs and regional towns.
Perth has 3 of the suburbs in top ten with the suburbs around Swan (660) in the North East, Gosnells (660) in the South East and Kwinara (648) in the outer south west. All of these suburbs have average incomes at or below the Australian average according to ATO data.
Although Adelaide dominated the top 10 scoring suburbs, it also has two in the bottom ten/ Both of these are northern suburbs of Playford (640) – the lowest scoring SA3 in all the sample – and Salisbury (662). Both of these suburbs have average incomes less than $50,000 per year.
Outside of these 5 city suburbs, the other 5 include regional towns and areas spread across the states. Often these comprise some of the most beautiful areas to visit in WA and Soiuth Australia such as Kimberley (641) including Broome on the north west coast of WA, Gascoyne (647) including the reefs and whale sharks of Exmouth, WA and Barossa (SA) north east of Adelaide. The final two areas including the mining sites around Goldfields (658), 600km east of Perth and Mid West (642) which includes the regional coastal WA town of Geraldton.
| Bottom SA and WA areas | Average credit score |
| --- | --- |
| Playford (SA) | 640 |
| Kimberley (WA) | 641 |
| Mid West (WA) | 642 |
| Gascoyne (WA) | 647 |
| Kwinana (WA) | 648 |
| Barossa (SA) | 658 |
| Goldfields (WA) | 658 |
| Gosnells (WA) | 660 |
| Swan (WA) | 660 |
| Salisbury (SA) | 662 |
Thankfully, the credit score of your area is very unlikely to mean that you won't be able to get a credit card or a car loan. What is important is your own credit score. Do you know yours? It's crucial that how you manage your own credit history is generally what banks and lenders will look at. Everyone can improve their credit score by focusing on the basics and tracking their score over time. A great way to do so is with ClearScore. Download the ClearScore app and keep track of your credit score and credit report for free, forever.
To read more about other areas of Australia, see links below:
---
Stephen Smyth has worked in financial services since 1999, specialising in consumer credit. He has worked in banks and consumer credit companies in the United Kingdom, France, Spain, India, South African and has lived in Australia since 2013. He believes that people around the world can benefit from services liked ClearScore to make finances clearer, easier to understand and to find better deals to save money.