Check your credit score today
Check your score and get tips to improve it. It's free, forever.
See your score
How does your LGA compare? How Credit Scores vary by LGA in Sydney and NSW
You may already know your credit score, but what about your LGA's credit score? Take a look to see how your LGA's credit score compares to others in Sydney and NSW.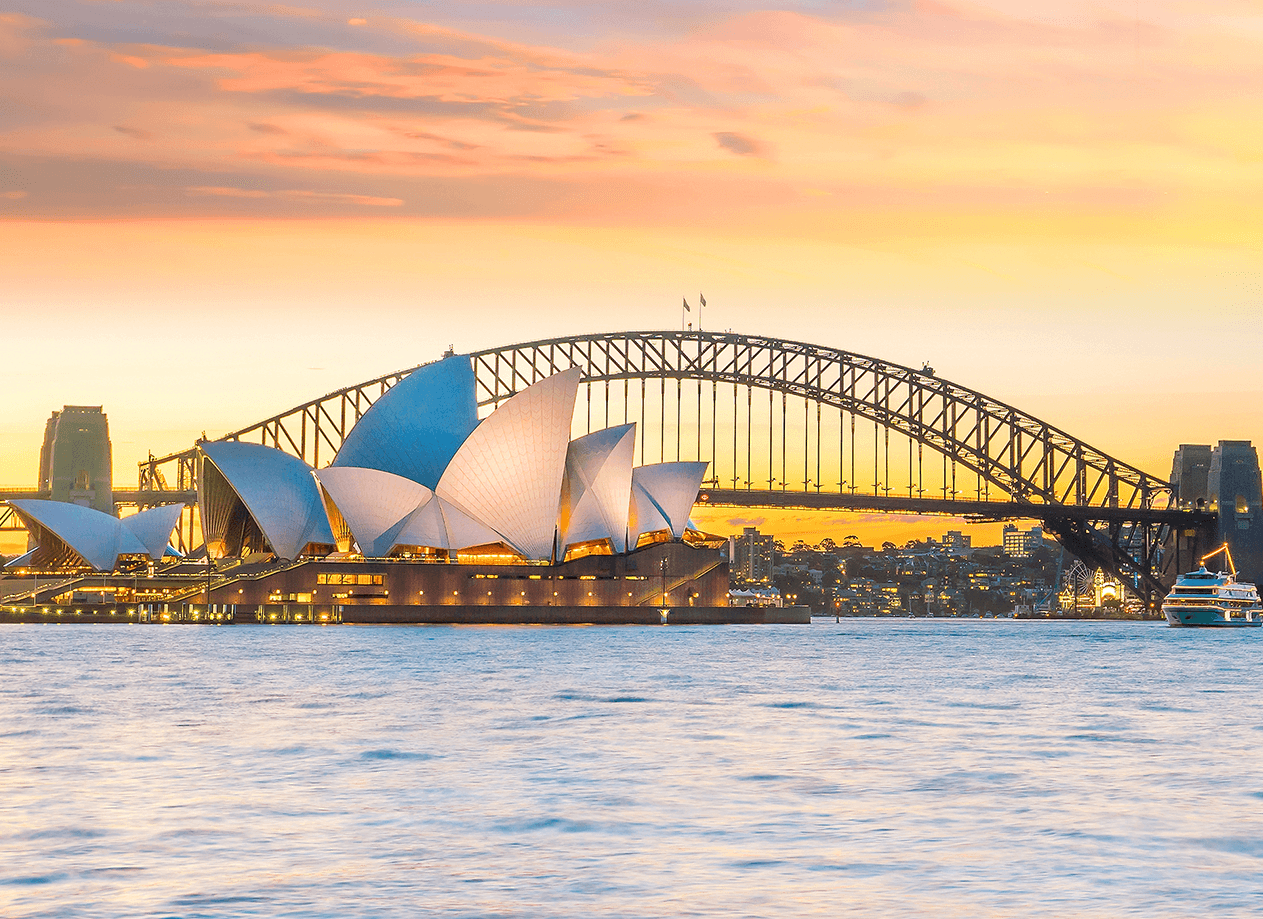 ---
Check your credit score today
Check your score and get tips to improve it. It's free, forever.
See your score
---
With NSW currently in lockdown, there has been an ever growing debate about the divide between the wealthy and poor in Sydney, indicated by the 'Latte Line', and the class divide between the rural and metropolis areas in NSW. So we decided to take a deep dive into the credit scores of all 128 councils in NSW to see if credit scores also follow this trend. Does the wealthier LGAs really have higher credit scores? Does wealth automatically mean better credit scores? How has lockdown affected the credit scores of LGAs of concern? We analysed our userbase of over 450,000 users to understand how much credit scores varies across NSW and in particular for the LGAs in Sydney. Here is what we discovered.
Firstly, the 128 councils in NSW share an average score of 677.
Sydney has more than a dozen Local Government Authorities with scores above 700 on average. These high credit scores correlate strongly with richer LGAs.
Some of the top LGAs for Credit Score are listed below. These LGAs have some of the highest incomes in the country with 7 of the 10 recording average incomes in excess of $100,000 based on 2019 data from the Australian Tax Office.
| Sydney LGAs with highest credit scores | Average credit score |
| --- | --- |
| Ku-Ring-Gai | 763 |
| Lane Cove | 743 |
| Mosman | 740 |
| Hornsby | 739 |
| North Sydney | 737 |
| Willoughby | 737 |
| Northern Beaches | 733 |
| Woolahra | 731 |
| Ryde | 730 |
| Randwick | 723 |
Note that although average income is correlated with higher credit scores, it is not necessary to have a high income to have a strong credit score. Credit Scores are based on how well you have managed your credit in the past. It is more important to avoid missing payments and defaulting on loans than to have a high income. Sign up for our free credit score service to check out your score and get more tips.
If you look at the chart plotting Credit score against income, you can see the data points for Sydney LGAs with very high average incomes. The LGAs with average incomes of $80,000 or more are likely to have very good credit scores on average. However, there is not much difference between a LGA with an income greater than $120,000 and those from $80,000 to $120,0000. Beyond a point, more income is unlikely to be correlated to higher scores.
In Sydney at time of writing, there were 12 "LGAs of concerns" with harsher Covid-19 lockdown conditions based on the high incidence of Delta strain infections in these council areas. Increasingly, attention is being drawn to how these LGAs of concern are concentrated in the poorer councils of Sydney.
Our research shows that all LGAs of concern have credit scores in the bottom half of Sydney average credit scores. It is clear that the tighter lockdown in Sydney is impacting the LGAs with lower credit scores. The reason that this matter is that a low credit score might mean it is harder to get credit. If you are in these lockdown LGAs and have your income compromised, you are potentially unlikely to have access to credit to help get you through difficult times.
| Sydney 'Areas of Concern' LGAs | Average Credit Score |
| --- | --- |
| George's River | 697 |
| Strathfield | 696 |
| Bayside | 690 |
| Cumberland | 684 |
| City of Parramatta | 681 |
| Penrith City Council | 667 |
| Liverpool City Council | 657 |
| Cantery-Bankstown City Council | 654 |
| Liverpool Plains City Council | 651 |
| Fairfield City Council | 647 |
| Blacktown City Council | 646 |
| Campbelltown City Council | 644 |
Accessing short-term credit can be expensive and hard to achieve if you have a temporary halt to your income. Buy Now Pay Later can be a low-cost alternative for short-term purchasing. It also carries risks in building up a debt that you cannot pay back. We wrote an article recently with top tips on managing BNPL.
Credit Scores vary significantly across NSW outside of Sydney. The correlation seen in Sydney between income and credit score stands well in regional NSW and smaller towns.
For those who are still learning their Australian geography (like me!), the top scoring LGA is Queanbeyan in south-west NSW close to Canberra. Sutherland Shire is known as 'The Shire' and bordering southern Sydney. The Blue Mountains are to the west of Sydney. Byron borders the NSW and Queensland border, famous for beaches, laid-back life and celebrities. Tenterfield is a regional town of 4,000 in NSW. Well done to all of these spots for doing so well on their credit scores!
The more challenged areas by average credit score are Central Darling in the far west of NSW. Gwydir is high in the Great Dividing Range west of Coff's Harbour. Bogan Shire is in rural NSW famous for agriculture. Dubbo is a town in regional NSW and Broken Hill is famous as mining town in the far west of outback NSW.
| Top 5 LGAs | Average Credit Score | Bottom 5 LGAs | Average Credit Score |
| --- | --- | --- | --- |
| Queanbeyan | 742 | Central Darling | 626 |
| Sutherland | 714 | Gwydir | 639 |
| Blue Mountains | 712 | Bogan | 640 |
| Byron | 711 | Dubbo | 640 |
| Tenterfield | 708 | Broken Hill | 644 |
Interested in how Victoria stacks up against the other states? Check out other articles below:
---
Stephen Smyth has worked in financial services since 1999, specialising in consumer credit. He has worked in banks and consumer credit companies in the United Kingdom, France, Spain, India, South African and has lived in Australia since 2013. He believes that people around the world can benefit from services liked ClearScore to make finances clearer, easier to understand and to find better deals to save money.