How to check your credit score in Australia
Keep reading to find out how to see your credit score and report in Australia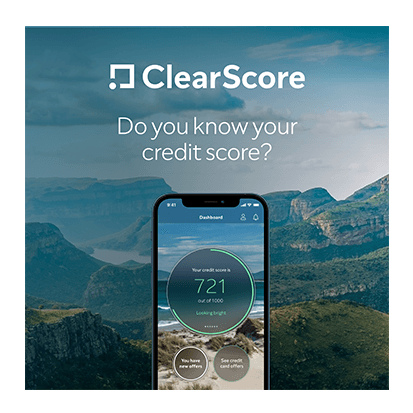 The credit score is one of the most important metrics of financial health. It helps lenders determine whether you can use credit responsibly and pay it back on time or not.
The better your credit score, the easier it will be for you to get a new line of credit or get your loans approved. A higher credit score also means that you can get access to the lowest possible interest rates.
In this article, we discuss how the credit score is calculated and how to check your credit score in Australia
A credit score which is present in the credit report indicates a person's creditworthiness which is based on their ability to repay the credit on time.
It is represented as a number that is calculated on the basis of the person's previous repayment history and other financial actions. That means, if you have paid majority of your loan repayments on time, you are bound to have a higher score on your credit file.
The higher your credit score, the better offers you will receive from lenders in the form of lower interest and other reward benefits.
You can find your credit score on your credit report which is typically sourced from different credit bureaus.
Individuals with better credit scores in their credit report are considered low risk borrowers with banks and credit provider competing to get their business by offering low fees, better interest rates, and several perks.
On the other hand, individuals with low credit scores in their credit report are considered high risk borrowers and they can find it rather challenging to get a new credit line with most lenders only offering new credit products at high interest rates.
As a result, a poor credit score or credit rating can affect your ability to get a new loan, insurance, and credit card.
Your credit score is calculated by a credit reporting agency or credit reporting bureau like Equifax inc that have an Australian Credit License. While these comprehensive credit reporting agencies can provide different scores in different ways, the overall scoring principle stays the same – The higher the number, the better your credit score.
In order to calculate your credit score, the credit reporting agencies look at a number of factors including:
Your past and present debt. This can also include any problems that you might have faced in the past while repaying old debts
Your credit history. Any past loans or even loan inquiries that you have taken out for business or personal purposes. In case there have been too many hard inquiries in a short period of time, it can affect your credit score since the credit agency sees that as too many rejections to get a new credit line
Any refinance of a property
If you have acted as a guarantor for someone else
Your current credit limits and how much of them you have used
Your current credit cards and store cards
All the accounts that you have opened or closed recently
Any history of bankruptcies or defaults
Credit card companies or credit providers actively check your credit information in order to get a better idea about your credit reputation.
Even if you aren't planning to currently apply for any credit cards or loans any time soon, it's still recommended that you check your credit report at least once a year to get a better idea of your credit health.
This can help you stay updated on your current credit situation and it can also help you ensure there aren't any errors in your credit report that might need correction. In case you see something that you think is inaccurate, you can file a dispute and get it removed from your credit report.
Moreover, checking your credit score more than once a year does not affect your credit score or your credit history in any way since it's considered a soft inquiry.
Here are some of the many instances checking your credit score and getting credit information can help:
Before applying for a credit card, home loan, personal loan, or car loan
If you asked for an inaccuracy to be removed from your credit report and you want to check if it has been removed already or not
If you think your personal details got stolen or you have been a victim of identity theft
Yes, it is free to check your credit score and get access to your credit reports. Online providers like ClearScore offer free credit reports that are directly emailed to you completely free of charge.
Your credit reports give you access to clear and personalised insights about your credit score, and most importantly, it tells you how you can improve your credit score.
You can also look through the hard inquiries that have been recently made against you and if they have impacted your credit score in any way.
A credit report essentially includes all the information regarding your credit activity and payment history. Apart from credit score, it includes inquiries, the number of accounts you have, and even bankruptcy details, if you have recently filed for one.
Here's how you can get your free credit reports with ClearScore:
1 - Sign up to create an account on ClearScore by providing your email address
2 - Provide other information like your legal name, date of birth, and residential address
3 - Verify your identity by providing the registered number for your driver's license, passport or medicare
4 - Access your free credit report and check your credit information
Understand your financial situation in a better way
Without knowing your exact credit score, you may never understand your financial circumstances clearly. It can also make it difficult for you to assess what kind of credit products you are eligible for. That is why it is essential to regularly check your free credit report.
Qualify for better rates and rewards
Knowing your credit score also means you can learn how to significantly improve it over time in order to qualify for lower interest rates and better rewards from lenders.
There are various factors that can improve your score in your credit report including on-time payments, staying well within the credit limit, and getting new credit products.
Apply for financial products based on eligibility
Too many rejections can lead to multiple hard inquiries on your credit report and invariably make it even more difficult for you to get approved for new financial products.
Knowing your free credit score allows you to assess where you stand and apply for financial products based on your eligibility.
Regularly checking your credit score regularly also helps you ensure there isn't any out of the ordinary activities like fraud or identity theft.
In case you do find inaccurate information on your credit report, you can file for a dispute right away.
Constantly tracking your credit report and working on improving your credit score is a good goal in order to achieve better financial stability.
With ClearScore, you can check your credit score and get your credit report in just a few clicks. Take a look.
---
Lloyd spreads the word about how awesome ClearScore is.