Get to know your credit report
Log in or sign up with ClearScore to gain immediate access to your credit report. It's free, forever.
See my credit report
This is what you will find on your credit report
Your credit score is calculated based on your credit behaviour, and the different aspects this is detailed on your credit report. We have a closer look at these factors.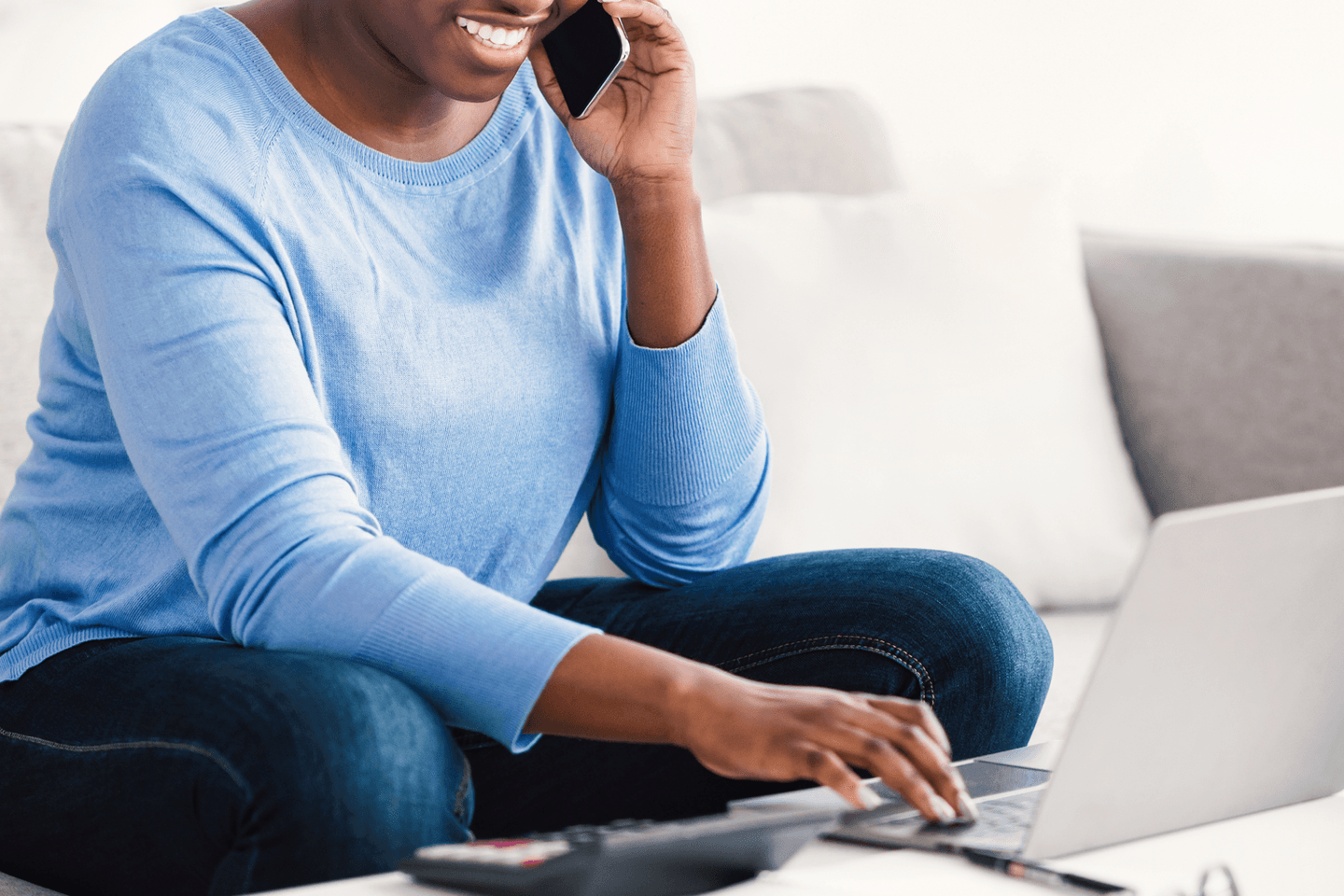 ---
Get to know your credit report
Log in or sign up with ClearScore to gain immediate access to your credit report. It's free, forever.
See my credit report
---
If you're not familiar with your credit report, then this article is exactly what you're looking for. There are several benefits to getting better acquainted with your credit history, including:
Being able to spot errors made by lenders

Noticing fraud and getting ahead of identity theft

Being proactive about your credit score

Staying on top of the credit enquiries on your report
Since your credit report is a summary of your credit behaviour, its contents determine your credit score. For example, if you have a personal loan, how you've made repayments will reflect on your credit report. Therefore, if you would like to be approved for credit, you need to work on the contents of your credit report. In turn, this will strengthen your credit score.
Below, we have a look at the different sections of your credit report on ClearScore. As you read this article, you can follow along with your own credit report. Log in or sign up to ClearScore before you get started. It only takes a couple of minutes, and it's free, forever.
If the factors on your credit report read like a book, then your credit score would be the book's summary. It stands out at the top of your credit report, and underneath it you will see whether it's increased, decreased, or remained stable.
To help you put your credit score in context, you will find the national average to the left of your score, as well as the average credit score in your immediate area, such as Cape Town or Durban.
The second section on your credit report outlines the most recent changes to your credit score. You will be able to select different months to see how your credit score has changed over time. As you do this, your credit score in the first section will update to reflect the period you're querying.
You can also select "understand why", which will explain to you why your credit score has changed (or not changed) during a certain month.
The next section goes into more detail about what impacted your credit score. Up to three sections will be displayed, and you can select "view all" to see all six under your report insights. This includes:
Court judgements: This is when your lender decides to take official legal action against you for not paying your accounts. It remains on your credit report for five years.
Credit enquiries: This shows whether you have applied for credit in the last six months. If you have, it could lead to a slight dip in your credit score. You can have a look at your enquiries in more detail by visiting this part of your credit report.
Defaults: This is when you repeatedly fail to pay your accounts. Your lender will indicate that your account is in arrears, and it will remain on your report until it's up to date again.
Missed payments: This is noted when you miss a single payment. As soon as you resolve the matter, it will be removed from your report.
Open accounts: If you have a reasonable number of accounts open with a long history, then your credit score with thrive. You can see your progress under your open accounts.
Past credit utilisation: You should only utilise 30% of your combined credit limit if you'd like to have a good credit score. This section will show your current percentage.
If you regularly monitor these factors, you will be aware of what you need to improve in order to grow your credit score. Ultimately, you want each of them to say that you're "on track".
The core of your credit score depends on your payment history. In fact, it makes up 35% of your overall credit score. Therefore, if you improve this section, your score is bound to fly high.
On your credit report, you can easily scan through your payments from the last three years. There's a graph that indicates whether your payments were on time or not, and you can easily see which months went well and which months didn't.
Here, you have an overview of how much you owe to your lenders, as well as get a glimpse at your credit limit and your overall credit utilisation. When you click on the card, it will give you a breakdown of your current balance at each lender.
Note that this information may be slightly outdated at times. This is because lenders will report your credit behaviour to the credit bureaus at their own pace. This could be monthly, but it could also be quarterly (every three months). ClearScore will always show you the most recent data that's been reported to the credit bureaus.
Finally, you will be able to scrutinise each of your open accounts in more detail under the last section. This includes your accounts that have a current balance of R0.
You will see your top accounts on your report, and you can click on "view all" to see all of your open accounts. When you click on an account, a pop-up will give you further details, showing your payment history, account balance, and other details.
Your credit report consists of several sections, each of which helps you better understand your credit score. The better you understand this, the more focused your actions will be to improve or maintain your credit score, which will qualify you for the credit you need in the future.
Visit ClearScore's marketplace to find out which offers you already qualify for today. You will find a range of deals and exclusive offers on loans credit cards and mobile data.
---
Isabelle is a freelance finance writer and journalist in Cape Town. She helps make managing your personal finances calm, clear and easy to understand.