FinChoice interest-free loan (Terms and conditions)
T&C's for the offer: 6 month interest-free loan from FinChoice of up to R8000.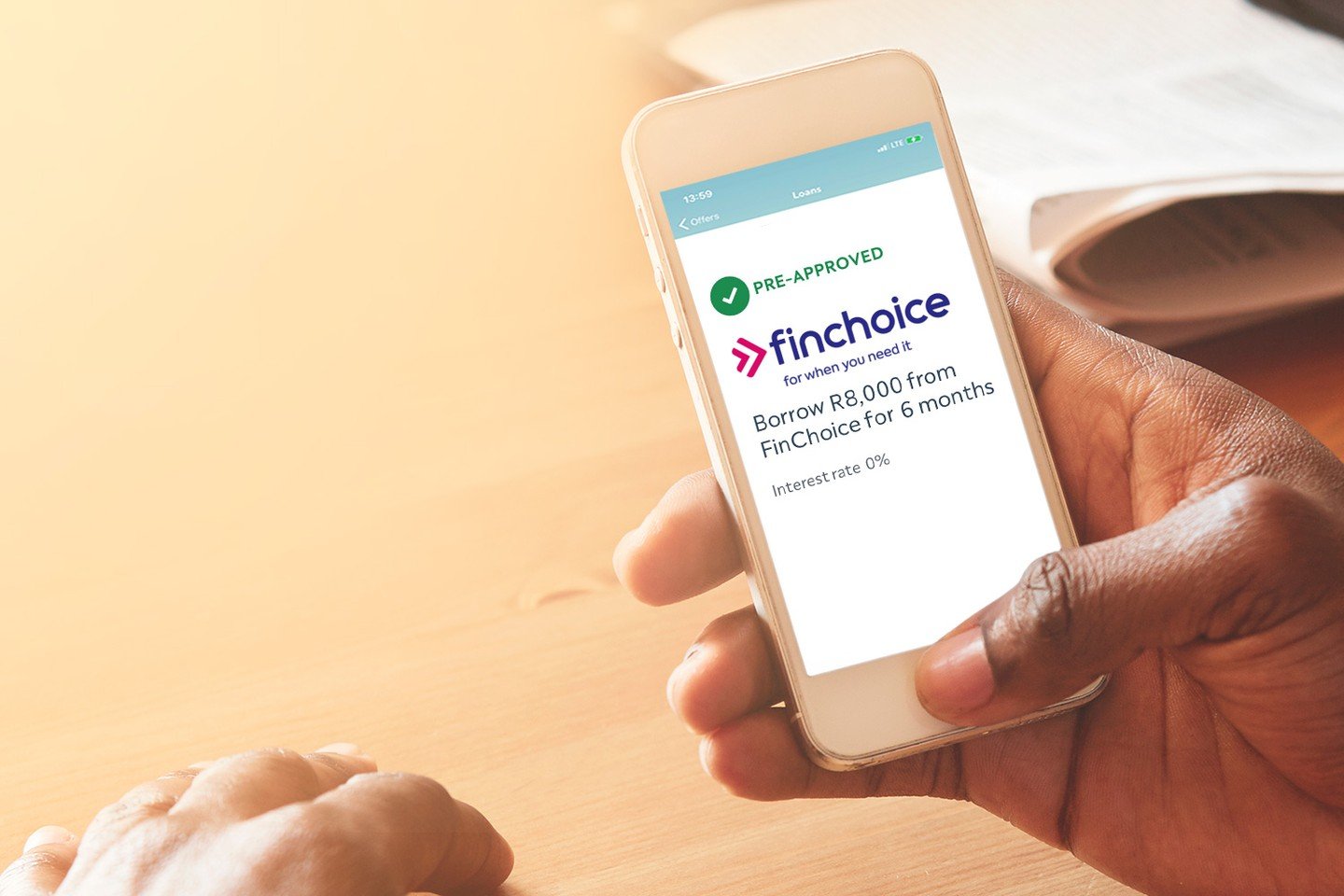 FinChoice a division of HomeChoice (Pty) Limited and FinChoice Africa Limited ("FinChoice", "we", "our" or "us") are the promoters of this promotional offer.

These terms regulate the promotion and will be interpreted in accordance with applicable South African laws.

The promotion ends on 30 September 2020 23:59:59 on all FinChoice channels.

In terms of the promotion, customers who: (a) are new to FinChoice and receive the relevant marketing and successfully take out a 6-month loan will pay 0% interest. (b) are paid up at FinChoice and receive the relevant marketing and successfully take out a 6-month loan will pay 0% interest. during the promotion period will receive 0% Interest on 6-month loan

The promotion applies only to these products: 6-month loan up to R8000

A customer will forfeit his or her right to the offer associated with the promotion if he or she is (a) under debt review or in the process to apply for debt review; or (b) a director, member, partner, agent, employee or consultant of the promoters or any supplier of goods or services in connection with the promotional offer, or any other person who directly or indirectly controls or is controlled by the promoters; (c) the spouse, life partner, business partner or associate, or the natural or adopted parent, child, or sibling, of any of the persons specified in (b); and/or (d) not up to date with all accounts/credit agreements with FinChoice.

The promoters reserve the right, in their sole discretion, to cancel or suspend any promotional offer if errors need to be corrected, or to prevent any party from being unduly prejudiced or favoured in the discretion of the promoters.

If the promotional offer is cancelled or suspended due to any reasons, all qualifying customers agree to waive any rights that they may have in terms of the promotional offer and acknowledge that they have no recourse against FinChoice, their employees, agents, partners, suppliers, or sponsors.

Any violation or attempt to violate any of the promotional offer terms will result in the immediate disqualification of the transgressor.

The gift/benefit is provided "as is" and FinChoice disclaims liability however arising out of your use of the gift/benefit.

You hereby indemnify and hold harmless FinChoice (including its directors, employees, members, independent contractors, agents, consultants, sub-contractors and other representatives) from any and all direct, indirect or consequential loss or damages suffered as a result of any action or omission relating to this promotional offer and/or the award of any gift/benefit.
---
With more than 9 years of experience working in fintech and e-commerce, Anna is helping people all over the world change the way they manage their finances.