See which loans are available
You can browse a range of personalised loans from trusted lenders on ClearScore.
See my loans options
How to apply for a loan: a complete guide
Taking out a loan can give you a helping hand. However, you need to be sure it's right for you. Here's our step-by-step guide on how to apply for a loan.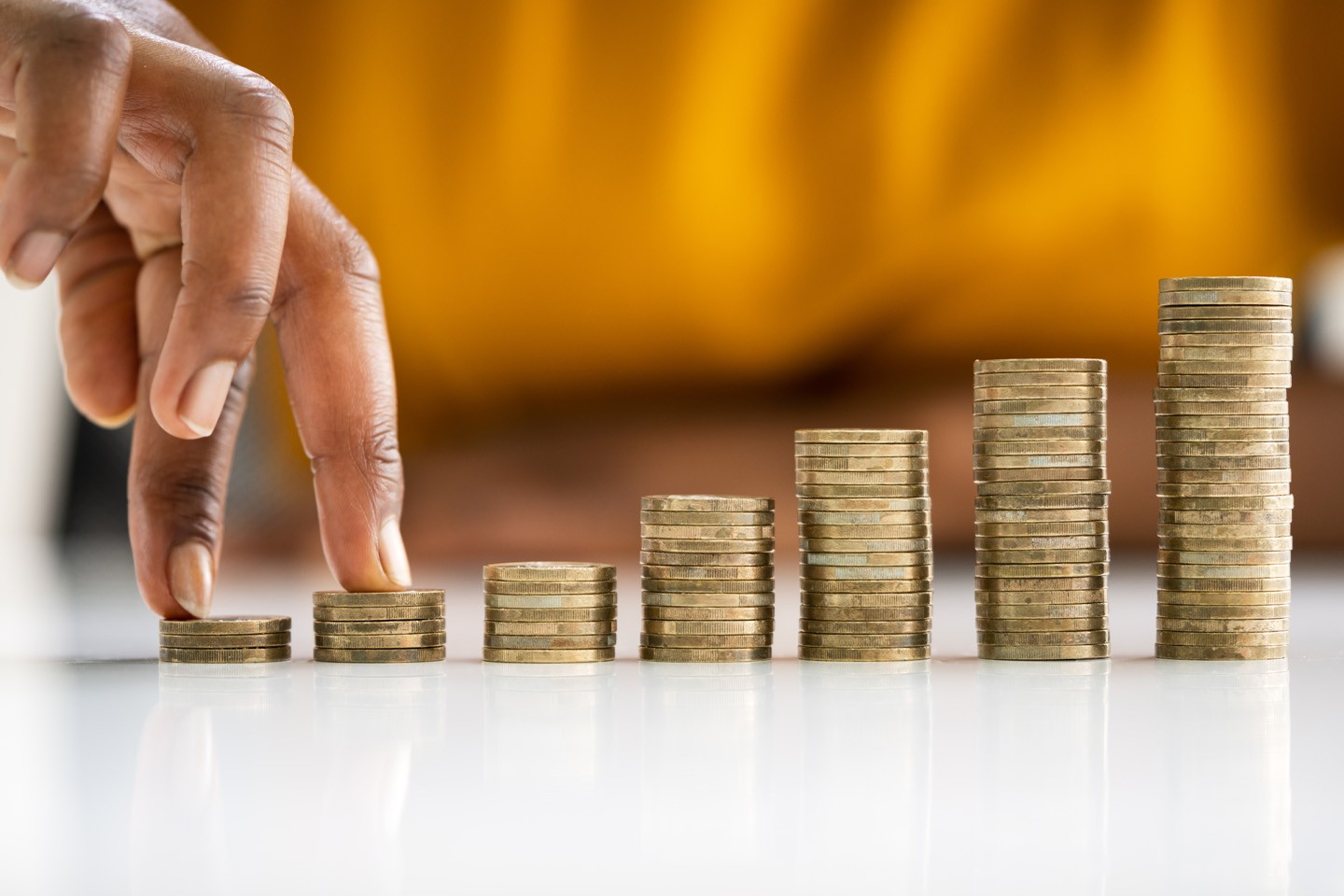 ---
See which loans are available
You can browse a range of personalised loans from trusted lenders on ClearScore.
See my loans options
---
You should understand your options before starting the application process for a loan. Ask yourself these questions:
Do you truly need it, and can you afford to pay it back? Paying back a loan, in full and on time, is the best way to make sure you don't fall into arrears and lower your credit score.
Can you afford to pay more than the advertised rates? A lender may advertise that they offer loans "from" a certain interest rate. This means that, if your credit score and application details are favourable, you may receive this interest rate – but it's not guaranteed.
What's your credit score? A better score could mean better offers. Checking your score regularly will help you figure out when you're most likely to get the best loan offer. You can also view trusted credit deals through ClearScore, which you're likely to qualify for.
When you apply for a loan, you'll need to give the lender some details about yourself so they can find out whether you're eligible. They may ask for the following:
Your bank details (specifically, from the account you want the loan to be paid into)
Your current address and how long you've lived there
Proof of employment and income (so they can see if you're able to make repayments)
The application process is simple. You can search for and compare as many loans as you like on ClearScore. We'll show you offers that are tailored to your credit score so that you can choose the right option for your circumstances. Thereafter, all you need to do is the following:
1. Confirm what you want to do with the loan: You may have to tell the lender what the loan will be used for. However, this will depend on the kind of loan you take out and the particular policies of the lender you chose.
2. Establish how much you need to borrow: The amount of money you borrow will shape your monthly repayments. Always make sure you can afford to pay back what you borrow, as well as the interest, insurance, and any other costs your lender includes.
3. Work out how long you'll need to pay it back: Paying back money over the short-loan term means that you will have to budget for additional monthly expenses. However, a long-term loan may cost you more in total because of the interest accrued over several months.
4. Provide all the details that the lender asks for: They'll ask for information, such as proof of ID, address, and income. Have these documents available and ready.
5. Choose the right provider for you: Make sure you compare your options before you settle on a loan. You can use ClearScore as a platform for this. We present personalised loans to you based on your credit profile, which allows you to easily compare interest rates and loan amounts.
6. Wait for the money to arrive in your account: You should get the money quite quickly but make sure you check with your lender and bank before you try to spend money you don't yet have.
Through ClearScore, you will be able to apply online by simply clicking "apply now". Since we already have some of your details, lenders will easily be able to kickstart your application.
People take out loans for lots of reasons, like getting a new car, making home improvements, or consolidating debt. If you're sure you need it and you're confident you can make repayments, a loan could make a big difference in your life.
The amount of money you can borrow depends on the lender and your credit history. For example, a person with a low credit score might not be offered a large sum because the lender can't be sure they'll be able to pay it back.
For example, a secured loan (where something like your car or home acts as security) may be more likely than a personal loan (where there's no security or assurance from another trustworthy party).
Keeping an eye on your credit score and understanding what makes it move is a great way to start unlocking better offers. Join ClearScore to get started right now.
If you have a low credit score, you could still get a loan. However, you may have to pay more interest or get a secured loan where you offer something as security (such as your house or car).
If you manage to get a loan while you have a lower credit score, then it's also an opportunity to improve this. If you make sure you diligently abide by your credit agreement and you pay it off accordingly, your credit score will drastically improve.
The key to doing this successfully is to make sure you can afford your monthly instalments. If you can't, then your credit score will decline even further and you will also be stuck will debt you can't pay.
After choosing the type of loan you want and the lender you'd like to go with, you'll fill out their application form. When you've done this, your lender will do a hard credit check before they make a final decision.
Based on what they see on your credit report – alongside your application details – they will either make you an offer or decline your application.
If they go with the former, then you will receive the loan amount in your account within an hour or a few days. This will depend on a combination of which bank you're with and which lender you selected.
Know your credit score: Your credit score helps explain to lenders whether you can be relied on to pay back the money you want to borrow. They use your score, combined with your report, to get a better idea of how you manage money before lending you money. You should always keep an eye on your credit score and report for any mistakes that need to be corrected.
Make sure your details are correct: Taking the time to double-check your information means avoiding problems caused by misspelt names or addresses.
Apply online: Because everything's done online, the application process is usually designed to be quick and easy. Generally, they'll be able to tell you if you're approved, how much you can borrow, and what your repayments will be within a few days. The application itself should only take about 15 minutes.
Your offers are linked to your credit score: The better your credit score is, the more offers you will see on ClearScore. This allows you to connect with personalised deals that match your borrowing history and your profile details.
At ClearScore, we show you whether you have a "higher" or "moderate" chance of being accepted for each loan, which gives you extra intel when you apply to your chosen lender.
---
Helen's our resident Digital Copywriter. She makes personal finance easier to understand so you can be ClearScore sure about your choices.