Check your loan eligibility
See your eligibility for loans without harming your score.
See your offers
How to boost your chances of being accepted for a loan
Applying for a loan can get you on edge at the best of times. So here are our top tips to boost your chances of being accepted.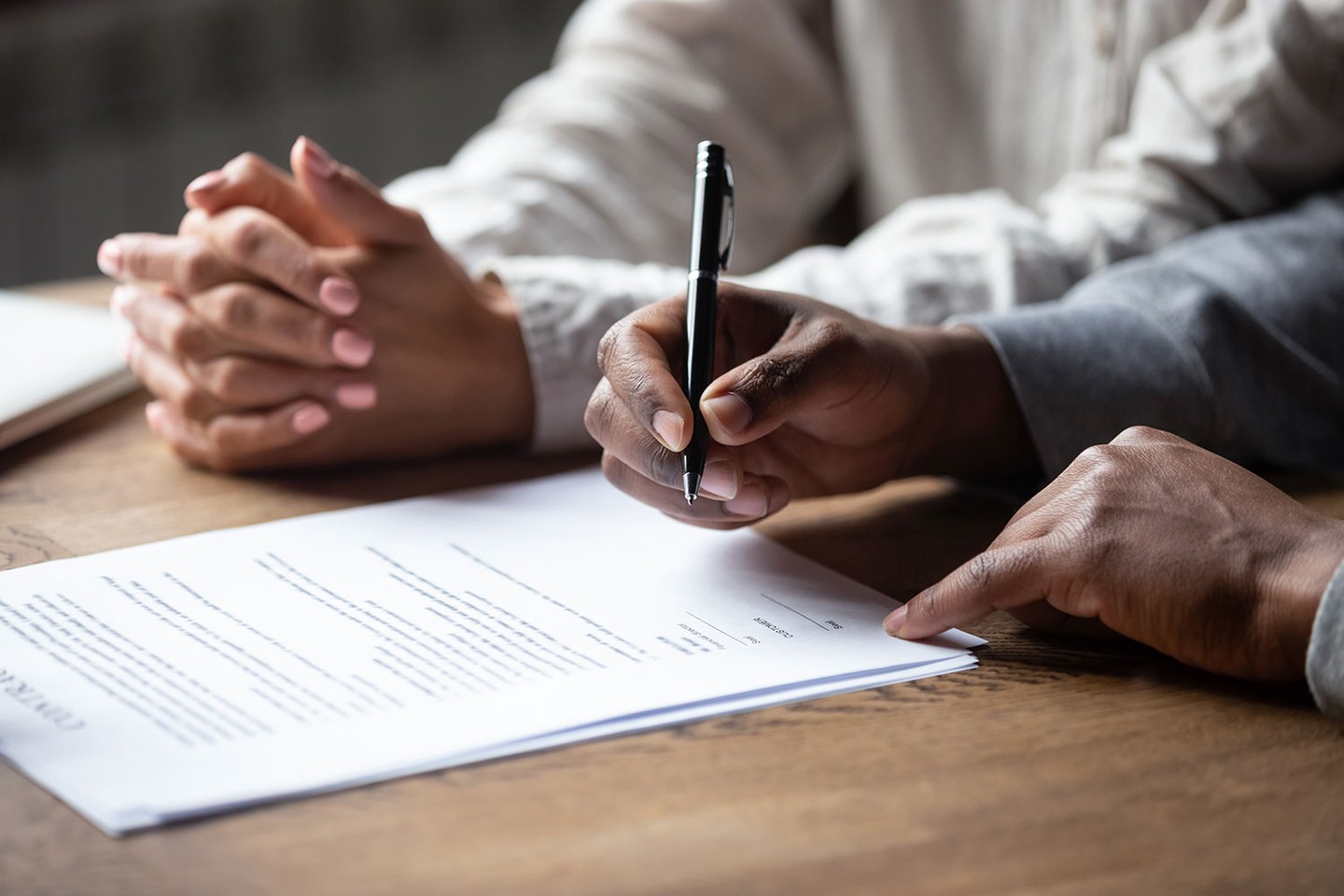 ---
Check your loan eligibility
See your eligibility for loans without harming your score.
See your offers
---
It may feel like the destiny of your loan application rests entirely in the hands of the lenders. But there's lots you can do (or rather try not to do) before you apply for a loan to increase your chance of success.
Here are a few ways you can maximise your chances.
Different lenders take different approaches to risk. Some are happy to accept applicants with lower credit scores by simply raising the interest rate offered. Others won't accept applicants who don't meet their own (specific) set of criteria.
Checking your credit score before you apply will help you assess how likely you are to be accepted for a top-of-the-market loan. If you have a higher score, you'll be more likely to get accepted for the very best rates available. However, if you have a lower credit score and a problematic credit history, you may need to look for more specialist lenders. However, this still leaves you with a lot of guesswork to do.
The best way to really know whether a lender is likely to accept you is to carry out a 'soft search'. This gives you an indication of how your application would be treated but it is not a full credit application. Crucially, this means it won't affect your credit score, so you can shop around and compare lenders.
ClearScore uses 'soft searches' to show you which loans you're most likely to be eligible for.
Lenders have a responsibility to make sure their customers can afford any borrowing. So once you apply, they look at your credit history along with information from your application form such as your income and any existing debt obligations. If you're concerned a loan may be unaffordable, then a lender is likely to have concerns too.
Look seriously at whether you can afford a loan before applying for one – this may include drawing up a budget beforehand.
How much do you spend each month on food, bills, clothing, travel and so on, and how much would your monthly repayments be? If they would bring you right to the edge of what you can afford, then you may need to consider putting off the project you're borrowing for, borrowing a smaller amount or spreading the debt over a longer period so that your monthly repayments are lower. Bear in mind that if you do that you will pay more interest over the term.
Broadly speaking, lenders tend to look at 3 things when considering your application. Your credit history (documented in your credit report), your application form and any past dealings you've had with that lender.
So your credit history holds quite a bit of importance, and if it doesn't look great in the eyes of a lender it may stop them from wanting to lend to you. Although you can't change the facts on your credit report, you can do a few things to get your report in shape before applying.
Firstly, check your report thoroughly. We don't just mean the score, but the information in the report itself. For example, make sure all the accounts are there that should be (i.e. the ones that involve credit) and all your personal information is correct. Make sure there are no 'searches' you don't recognise, and that debts that you have settled are correctly listed as having been paid.
Checking your score before you apply makes it more likely that your application will be accepted and that you'll be offered a much higher rate of interest.
Lenders like to know that a would-be borrower is in a stable position. The more stable you are, the less risky you might be to lend to. These are some of the things lenders look at when trying to assess your stability:
The age of your credit accounts
Having at least one credit account that you've used for a few years may be seen as a positive sign in the eyes of a lender. This is because it shows another lender has trusted you for a long time.
How stable is your level of borrowing
If your debt levels are going up and down dramatically, or if you've been applying for lots of credit in a short period of time, this may be taken as a sign that your financial position isn't very stable.
That ex-partner with the string of missed payments, or the one who kept dipping into an unauthorised overdraft, could cause you problems in the long run.
If he or she is still financially linked to you, because you have or used to share financial products, then their credit history could affect your ability to be accepted for a loan.
However, if you no longer have those financial connections then you can apply for a 'notice of disassociation' to show potential lenders that you are no longer connected to that person. You can do that by raising an enquiry.
Applying for a loan and being rejected can be a real blow and may leave you tempted to turn to a more expensive credit option like a payday loan, an unauthorised overdraft or even a loan shark.
However, that can cost a vast amount more and be a quick route to problems with debt. In short, it's often a bad idea. If your loan application has been rejected, then it's a good idea to pause and take stock.
After all, if the lender has refused on the grounds that you cannot afford the borrowing then maybe it's worth considering whether that is the case. An unaffordable loan is in no one's best interests.
Whatever you do next, try to avoid continuously applying for credit. A number of rejected applications made in a short period risks damaging your credit score, making it even less likely you will qualify for a loan in the future.
If you're genuinely confused as to why you have been rejected, because you know you can afford the borrowing, then you should ask the lender which credit reference agency they used to check your score. Then, if you didn't do it before you applied, you can check for mistakes on your report that may have scuppered your application. (Don't forget that on ClearScore you can see your report for free, anytime you like.)
---
Frankie takes the often confusing world of finance and makes it clear and simple, to help you get your money sorted.