What's on your credit report?
Find out whether you have any financial associations on your credit report.
See my report
Do your partner's finances impact your creditworthiness?
If you and your partner mix your finances, the credit bureaus will consider you "financial associates". We find out what this means, and why you should talk to your partner about your finances.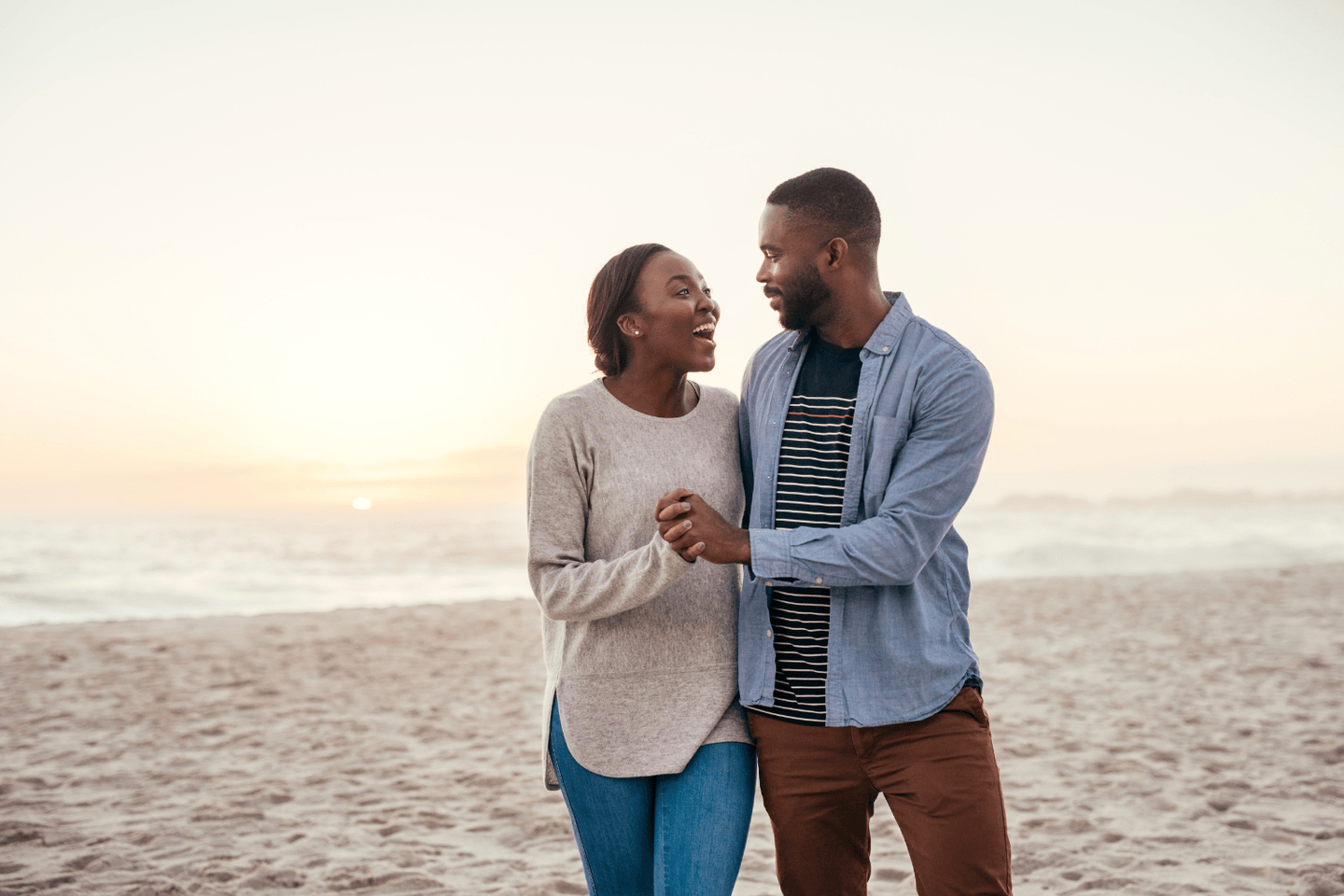 ---
What's on your credit report?
Find out whether you have any financial associations on your credit report.
See my report
---
Which qualities do people find irresistible in a partner? You may picture a successful career or a luxury lifestyle. But, in reality, most people find financial responsibility more attractive than a high-powered job or a top-of-the-range car.
Having your financial ducks in a row is particularly important when you and your partner are on the verge of mixing your finances – which may involve creating a "financial association".
A financial association means that your finances are connected in the eyes of the credit bureaus. This happens when you apply for a joint financial product, such as opening a joint bank account to save for a holiday.
Your financial associations can affect how you are seen by lenders. If you're financially linked to someone with a low credit score or a problematic credit history, it could impact your chances of qualifying for credit in the future.
Living at the same address as your partner does not automatically create a financial association between the two of you. Even getting married or being in a civil partnership with them doesn't automatically create a financial association. The link is made when you take out a joint financial product together.
If you and your partner set up a joint bank account to pay household bills or take out a joint home loan to buy property together, your finances are linked, and your financial association with them will appear on your credit report.
You can see who you're financially associated with by checking your credit report on ClearScore. If there are any names of financial associates listed on your report that are incorrect or no longer applicable, you can contact the credit bureaus and request that they remove them from your credit file.
It's important to note that your credit score will not be affected by the individual actions of any financial associations listed on your credit report. It will only be impacted by the joint credit ventures that you and your financial association take and whether you meet your obligations or not.Find out more by seeing which factors affect your score.
Despite wanting to be with someone who knows how to manage their finances, people find talking about money a taboo subject. This hesitation can linger in long-term relationships, and many people don't talk to their partners about their finances until they are married.
The idea of opening up about money might make you feel uneasy, but, if you're going to be financially associated with one another, it's important to understand each other's financial situations.
The first step to talking about money is always the hardest, especially if either of you feels uncomfortable about the shape of your finances. But, if you can start talking about it regularly, you'll soon get over any awkwardness. Here are our top tips on discussing your finances.
Make it normal: Make money part of your everyday conversations and it will quickly become stress-free. If you put off talking about money until you are faced with a big financial issue, your conversation could become emotionally charged.
Work together: To get on the same page with your partner when it comes to managing money, try sharing a joint money or savings goal. Whether it's a holiday or a deposit for your first home, having a joint goal will make it more normal to discuss managing your finances.
Keep going: Once you've got used to talking about your finances, setting up a monthly date night to "talk money" is a great way to keep the conversation going. You can use this as a safe space to talk openly in a constructive way. Here are some questions to get the ball rolling:
Do you think we could manage our money better?
What are the things you think we could spend less on?
Are you feeling worried about money at the moment?
What are our financial goals?
Do you think we're on track to achieve our goals?
---
Sophie is our editorial expert who makes information about personal finance easier to understand.