Use a loan to achieve your goals
A personal loan can help you create the financial future you want.
See my loans
How to build generational wealth for your family
Have you considered leaving a financial legacy? We find out what generational wealth is and we consider how you can create this for your children and grandchildren.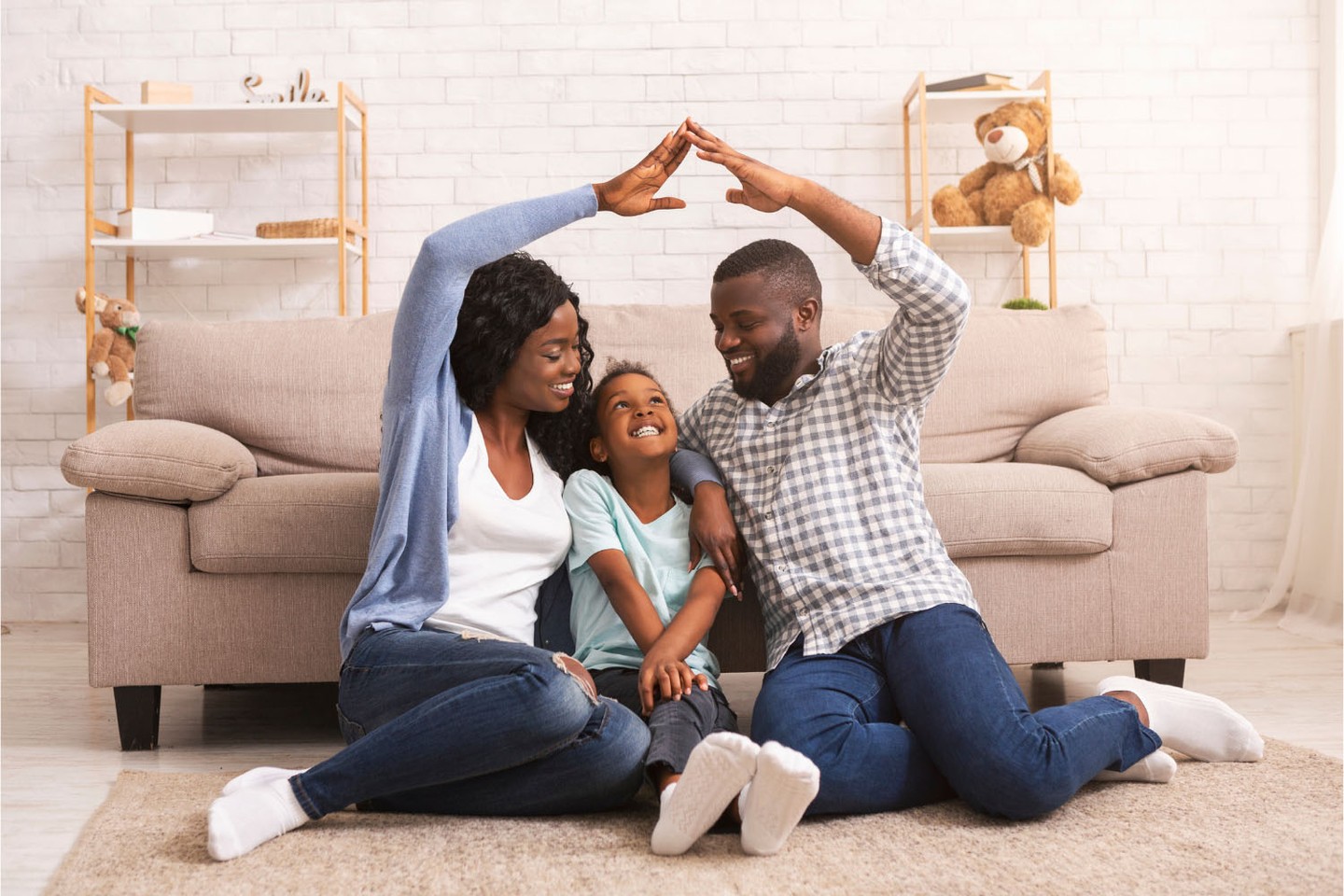 ---
Use a loan to achieve your goals
A personal loan can help you create the financial future you want.
See my loans
---
You have probably heard the idiom: "it takes money to make money". This means that it's difficult to build wealth when you start with an empty bank account.
For example, it's easier to start a business if you have money to fund your startup and keep you afloat during the months you aren't making a profit yet. Similarly, if you can pay for your education out-of-pocket, you won't spend years repaying a student loan and you will be able to invest this money instead.
Generational wealth allows you to empower your children and grandchildren by giving them a financial basis to start from. This may be through giving them a substantial inheritance that includes investments, such as stocks, bonds, and property investments, or the keys to a successful family business.
If you're looking for capital to start your own business, you can find a range of loans among your ClearScore offers. These range from under R5,000 to over R300,000.
Creating generational wealth is a huge challenge in South Africa, where the youth – who are currently experiencing a 64% unemployment rate – are expected to financially support their extended families. This is known as "black tax" and it forces young people to live from month to month, rather than building wealth for their immediate family's future.
In spite of these challenges, many South Africans are rising to the occasion and building their financial legacy. Here are five ways you can join their ranks and create your own generational wealth:
1. Create a post-matric fund for your child
It's true that some of the world's wealthiest business owners didn't study further after graduating from high school. However, certain careers require higher education. For example, if your child wants to be a medical doctor or a lawyer, they would have to go to university.
Higher education is useful, but it's not essential for every career. As their parent, it's your role to give them the resources and freedom to choose their own path, whether it's studying further, starting their own business, or investing in their future.
While they're still young, you can start contributing towards a special fund that you can hand over to them once they enter adulthood.
Perhaps you weren't as fortunate as your children will be and you're still trying to pay off outstanding debt. Through ClearScore, you can reduce your monthly instalments by consolidating your debt.
2. Invest in the stock market and buy property
If you hoard your money in a general bank account, it will earn interest – but at a rate that's below inflation. In other words, you will lose money over the long term. Instead, you should invest your money in assets that yield a profit from the amount you make above inflation.
For example, if the inflation rate is 5.7%, you should invest your money in stocks that grow above this number, such as companies among the top 40 on the Johannesburg Stock Exchange, rather than keep it in a bank account with an interest rate of 2.5%.
Nowadays, investing doesn't have to be as complex or daunting as it was in the past. You can download easy-to-use investment apps, such as EasyEquities, or you can join an investment fund that's managed by a professional, such as a unit trust or a money market fund.
You can also grow your money above inflation by investing in property. This could serve your future generations in several ways, including:
Giving them a rent-free space to stay – they would just need to pay electricity and water bills.
Leaving them with a property that they can sell.
Allowing them to receive a passive income from renting it out.
3. Benefit from life cover and funeral insurance
While you're building your own wealth, which you plan to pass on to your future generations, you may suffer an unexpected illness and pass away. This may leave your family destitute and reverse everything that you've been working towards.
To protect them from this situation, you should make sure you have life cover, as well as funeral insurance in place. The former will pay them a monthly salary for a set period after your death, while the latter will take care of your funeral costs so that they don't have to spend their savings on this.
If you manage to stay alive until your golden years, you can suggest that your children take over the premiums of your insurance, since it will eventually gift them with a lumpsum payout.
You can compare a range of funeral insurance quotes through ClearScore. You can choose whether you want to be covered for as little as R15,000 to as much as R60,000.
4. Start a family business
It can take a new business between two and three years before it becomes profitable. Starting or running a business will cost you sleepless nights and early mornings – but, after years of sheer determination, you may be able to pass on a valuable piece of wealth.
Your future generations may feel as passionately as you about your business, and they may even turn it into a franchise or expand to another country. However, if it's not their cup of tea, they can sell it and use the proceeds to invest in another wealth-creating venture.
5. Teach your loved ones about financial management
Your most important goal would be to ensure your children understand how to manage the wealth you leave them. If they are not equipped to do this, they will not be able to offer your grandchildren the same advantages in life.
While they are young, allow them to participate in the family finances – starting small and slowly involving them more and more.
For example, you can offer them a "job" at home, such as being the go-to sweeper, or give them weekly projects, such as sorting out drawers or helping with general maintenance. You can then pay them for their efforts and help them work out a budget (which should include savings). This will show them how to manage their own money later in life.
It's also a good idea to involve your children in your own financial matters. If you have a meeting with your financial adviser, you can ask them to tag along and observe (or participate in) the meeting.
You should also make sure they understand what a credit score and report is. You can show them what yours looks like through ClearScore and encourage them to start building theirs as soon as they turn 18.
Transferring your wealth successfully
According to PwC Africa's 2021 Family Business Survey, 76% of South African family businesses do not have a proper succession plan for their future generations. It's up to you to make sure your children know what to do when you're no longer around. You can prepare for this by:
Making sure you name the correct beneficiaries on your life cover and funeral insurance policies and inform them that they are the beneficiaries of these policies.
Preparing your last will and testament, where you explain exactly what should be done with the wealth you have created for your future generations.
If your children are still young, it may be best to set up a trust for them. This will ensure that they receive their inheritance once they are able to take proper care of it.
If you pass on more wealth to your children than your parents passed on to you, then you will play a big role in the success of your future generations. By pursuing wise investments and teaching your children how to create their own wealth, you will leave a lasting legacy.
---
Isabelle is a freelance finance writer and journalist in Cape Town. She helps make managing your personal finances calm, clear and easy to understand.