Try our free coaching plans
We offer free, self-paced courses that will help you improve your financial literacy.
See my coaching plans
How to improve your financial literacy
Getting a grip on personal finance can change your future. We find out what this entails, and we consider how you can improve your financial literacy.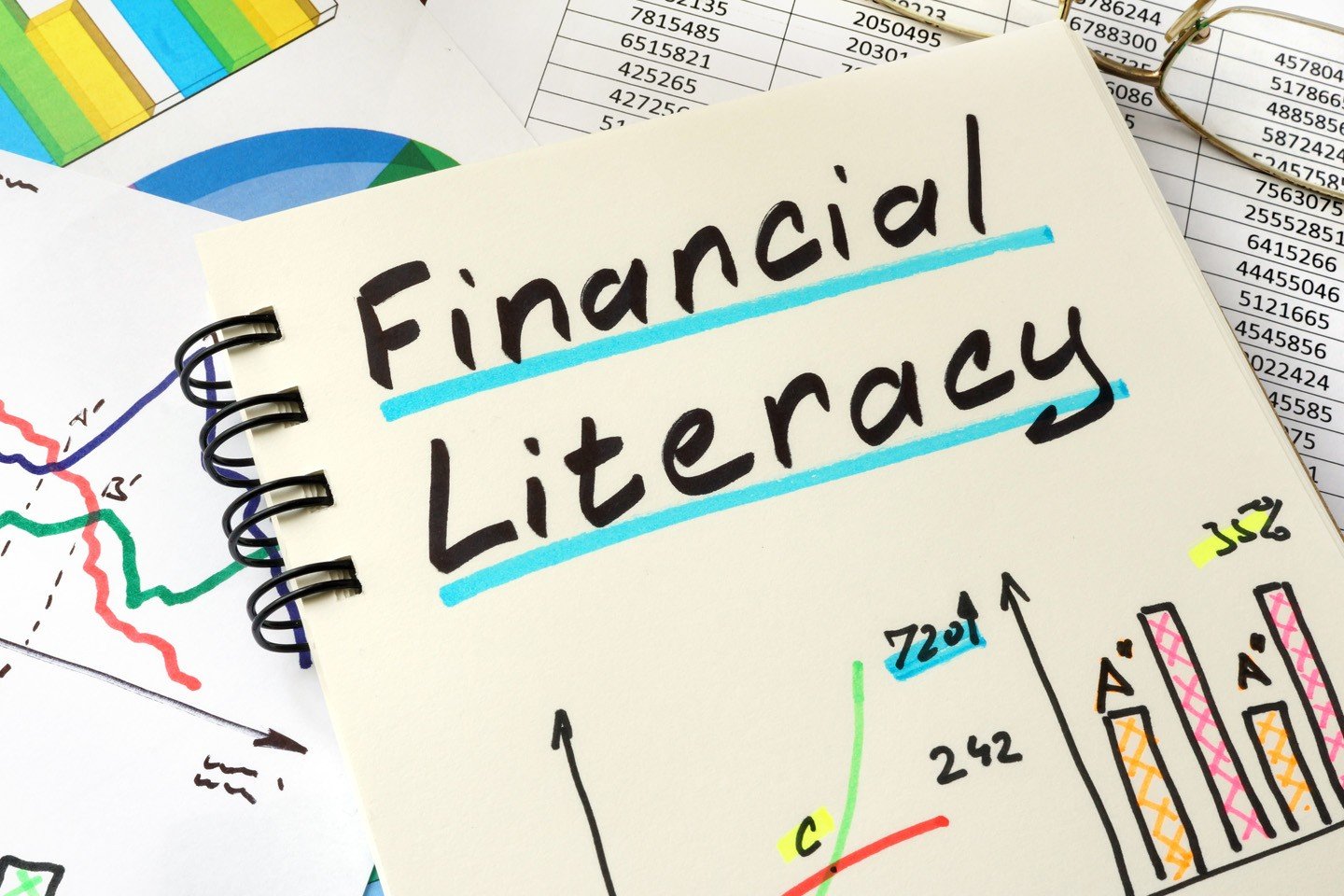 ---
Try our free coaching plans
We offer free, self-paced courses that will help you improve your financial literacy.
See my coaching plans
---
Many South Africans learn healthy money habits from their family members and community. However, the majority of us have to teach ourselves how to make financially-sound decisions. This may include canvassing friends about banking options or searching online to understand the fine print in credit products.
If you're doing this, you're already well on your way to financial literacy – but why stop there? We have a look at what personal finance entails, and we then consider steps you can take to improve your overall understanding of this.
When you come across the business section of a publication, you may feel intimidated by headlines about the monetary policy committee and changing export markets. It also covers important information about petrol price increases and changes in pension fund legislation – and it's good to take note of this.
However, if you want to understand money better, you should start with personal finance. This is about the financial management of an individual or family, which includes budgeting, saving, and planning for the future. It covers information about different financial products, such as personal and home loans, and credit cards, as well as how to maintain a good credit rating.
ClearScore's mission is to help everyone achieve greater financial wellbeing. Therefore, we give everyone access to their credit score and reports – for free, forever. You can see yours here.
Once you know what kind of information to pursue, you need to figure out where you're going to source it. There are many places you can gather information on personal finance, and below we've outlined some of the best options for you to consider:
1. Read books, newspapers, and magazines
In spite of most things being online nowadays, you may still enjoy reading physical publications, such as books, newspapers, and magazines. If this sounds like you – or you're trying to help a loved one who prefers hard copies – then there are a lot of options to choose from.
South Africans still rely on international bestsellers when it comes to personal finance advice. For example, classics such as Rich Dad Poor Dad by Robert Kiyosaki and How to Make Your First Million by Warren Ingram are still popular choices. However, Sam Beckbessinger released a South African favourite in 2018, called Manage Your Money Like a F*cking Grown Up: The Best Money Advice You Never Got.
On the other hand, if you prefer reading small chunks at a time, then a magazine or newspaper may suit you better. You can select a publication that specifically focuses on personal finance, or you can buy your favourite daily or weekly issues and page through to their personal finance section.
The internet is packed with useful personal finance advice. However, it's important to note that not all of these are equal. Before you start reading, make sure you consider the following:
Financial products have different laws and regulations in different countries. This means that an article written by an American news organisation will rarely apply to South Africans.
Some publications have an agenda. Instead of offering information in a neutral and positive way in an effort to inform you, they try to make you stressed about your finances.
If you're trying to research a particular personal finance matter, such as how much interest a lender is allowed to charge you on a loan, then make sure you confirm it with another article.
To summarise, make sure you read a variety of South African publications and be cautious of articles that instil a sense of fear or anxiety about your personal finances.
At ClearScore, we never want to pressure you into taking out a product that you don't need. We connect you with offers that you can compare and choose from – but only if it suits your pocket and needs.
3. Subscribe to personal finance mailers
Once you've established which publications you enjoy reading, you can find out whether they offer a newsletter. By subscribing to this, you will be able to get regular prompts when new material has been published on their websites. This is a great way to continue your journey into the world of personal finance, and it will be a constant reminder to stay informed and learn more.
4. Follow finance channels on social media
If you're tuned in to Facebook, Twitter, Instagram, or any other social media platform, then you could use it to improve your financial literacy. Similar to newsletters, this is a great way to stay up to date with your favourite articles and podcasts.
The next time you log in, search for groups, pages, and accounts that discuss and publish personal finance information. This could be a news organisation or a local blogger who specialises in this. However, always do your research about your sources before you decide to follow them.
If you'd like to stay in touch with ClearScore, you can follow us on Facebook. We post regular content about your credit score and everything that you can do with it.
5. Hire a financial adviser & learn more
It may surprise you to find out that financial advisers are not only meant for wealthy people. They are often more affordable than you realise, and they can make a huge difference in your personal finances.
On top of this, they're also there to answer any questions you may have about money matters. Before you have your first meeting, write down any questions you may have and then go through them during your meeting. They're usually well-trained, and they should be able to explain anything you're curious about in more detail.
If you're not ready to get a financial adviser, you can join a free Coaching plan on ClearScore. Here, you can learn more about your credit score, home loans, and debt.
Improving your financial literacy will help propel your entire life forwards. You will be able to understand your financial position, set out goals for your future, and actively work on building the reality you want. By keeping a pulse on the latest publications, you will stay up to date with personal finance trends, and it will contribute towards your ongoing education on the topic.
---
Isabelle is a freelance finance writer and journalist in Cape Town. She helps make managing your personal finances calm, clear and easy to understand.