How to prepare for Black Friday
Get the most out of Black Friday by doing your homework ahead of time, and preparing your budget and browser for a successful shopping experience.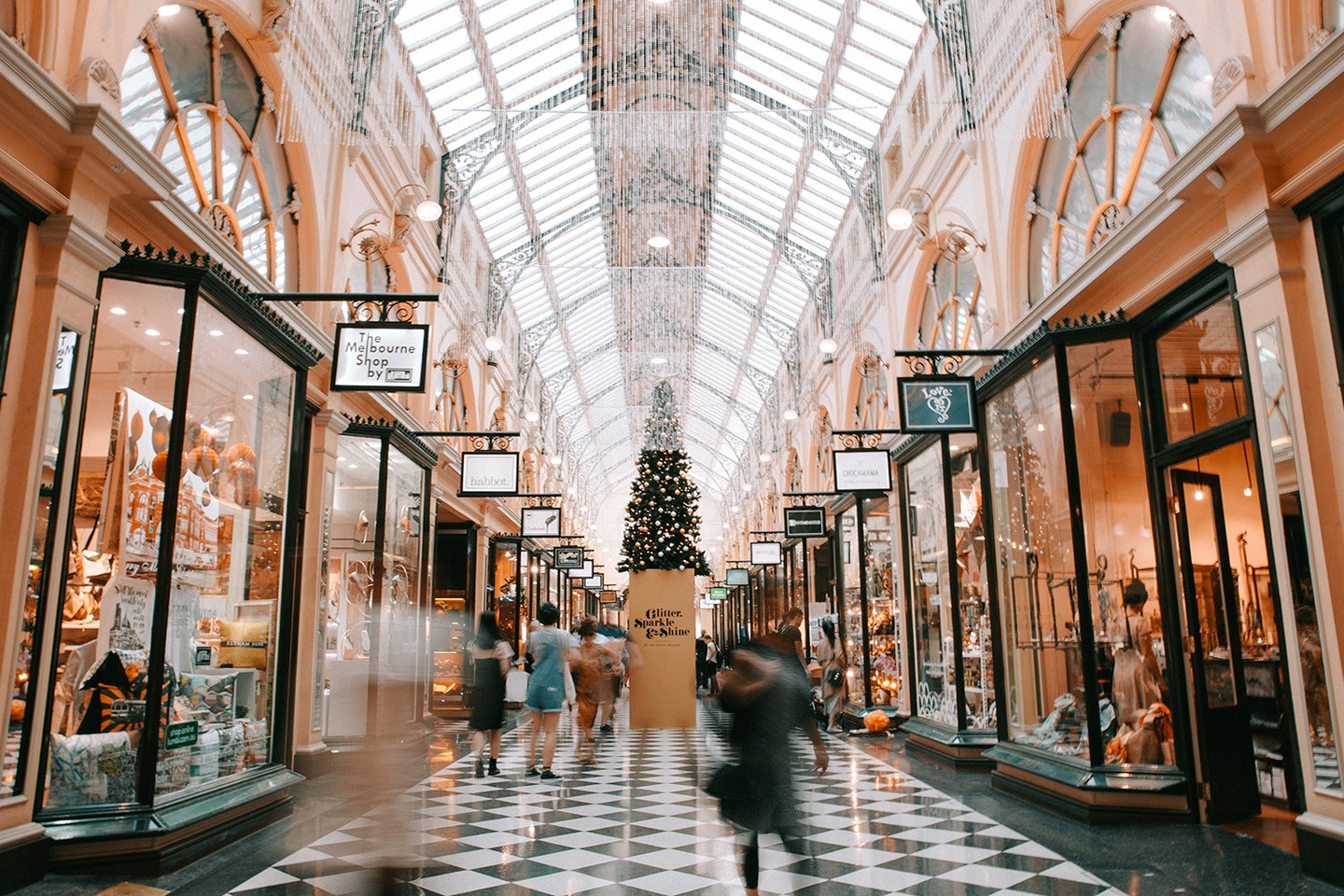 The term "Black Friday" was first used in 1961, when American police referred to a sudden influx of pedestrians and vehicles after Thanksgiving. It marked the beginning of Christmas shopping, and those who wanted to plan ahead would use their November pay cheques to get this shopping under the belt.
The use of Black Friday spread in the 1980s, and retailers adopted the term because it coincided with a phenomenon that they were already familiar with:
Retailers operated at a loss during the year, and they made huge profits in December – starting on the day after Thanksgiving. They would record their losses in red and their profits in black, and "Black Friday" signaled the turnaround point in their ledger books.
Therefore, Black Friday represents a busy time at shopping centres and inner cities, and retailers offer huge specials and discounts to attract as many customers as possible.
The most efficient way to do your Black Friday shopping is from the comfort of your own home. Nowadays, you can shop online, which means that you can skip the queues, avoid the parking nightmare, and stay safe during the pandemic.
The majority of brands offer online shopping and, in some cases, you may even receive better deals online because retailers are trying to curb the chaos of a packed store.
However, you won't have access to your purchases immediately, since it takes time to be delivered. But if you're a little patient – and willing to wait through possible shipping delays – you can save both time and money by shopping online.
Since the special offers will only last for a set period of time, it's smart to prepare for Black Friday before it arrives. Here are five steps to ensure you make the most of it:
It's easy to get swept away in the chase when you're trying to find the best deals. Before you know it, you'll have a full cart with several items you hadn't planned to buy. These impulse purchases may seem like a bargain at the time, but they may set you back financially in the long run.
Before Black Friday arrives, set out a budget and outline exactly how much you're comfortable spending. If you're tempted to exceed this budget on the day, ask yourself these questions:
Do I truly need this item?
How will I feel about this purchase tomorrow?
Can this purchase wait?
If you still believe that going ahead is the right thing to do, then make sure you do so with caution and that you don't completely lose sight of your budget.
2. Check prices beforehand & compare suppliers
Retailers have realised that their customers aren't familiar with the regular prices of items before Black Friday. This means that they can add a label to an air fryer, stating that it's been discounted by 40%, while it's actually only being discounted by 5%.
It's your responsibility to visit the items you're interested in beforehand, and write down what their prices are before Black Friday arrives. By doing this, you'll have an accurate idea of how much you're saving, and you won't be bamboozled by pictures of flashing sales and outrageous discounts.
This is also a good opportunity to find out whether the same items are available at lower prices at a different retailer. If so, then write down this price as well and keep it handy for Black Friday.
3. Read the reviews – for both product & platform
There are numerous versions of the same product out there. Different brands offer different features, and the quality of these products differ too.
The upside of online shopping is that you don't engage with an in-house salesperson who is incentivised to increase your bill. Instead, you have access to numerous reviews from other shoppers who have nothing to gain from sharing their experience.
Make sure you carefully read the reviews of a product and that you don't settle for a cheap offshoot of what you're actually looking for.
Besides this, make sure you research the platform you're buying from. Find out whether they offer reliable deliveries, and whether you will be expected to pay any additional costs, such as import taxes.
Black Friday discounts can be astounding, but you could save even more if you used a store card. By signing up for a retailer's store card, you can gain access to additional discounts and perks. For example, a discount of 25% could be offered, but members could get 30% off when using their cards.
It's also possible to earn points on your purchases, which can be redeemed at a later stage, and you may get special VIP treatment, such as overnight delivery or payment plans with low interest rates. Make sure you sign up for your preferred store cards ahead of time so that you can benefit from these perks.
Nowadays, you can also get a store card that can be used for multiple retailers. If you don't want to commit to a single retailer, this might be the right option for you.
Have a look at the different store cards that are available through ClearScore, and see whether any of them suit your needs.
5. Check your credit report for signs of fraud
At periods of high spending, it pays to keep an eye on your credit report for unusual activity. If anything appears on your report that you don't recognise, investigate it quickly.
Monitor your credit report on ClearScore – for free, forever. Plus you get access to ClearScore Protect – our free identity protection service.
---
Isabelle is a freelance finance writer and journalist in Cape Town. She helps make managing your personal finances calm, clear and easy to understand.