Check your credit score today
See your credit score and browse a huge range of credit cards. It's free, forever.
Check your score
Low Interest Credit Cards
Lower interest always peeks our interest. Keep reading to learn more about low interest credit cards.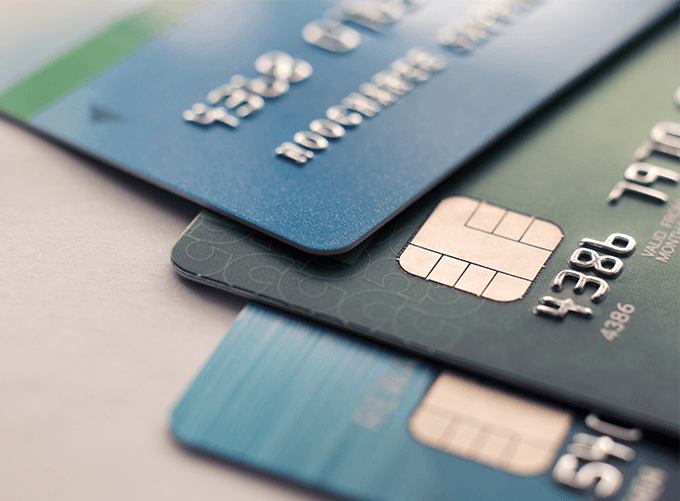 ---
Check your credit score today
See your credit score and browse a huge range of credit cards. It's free, forever.
Check your score
---
Even though credit cards make it convenient to carry out transactions, the hefty interest rate can put a dent in your finances. Higher interest rates can often make it difficult to pay off your debts, especially if you can't pay off your credit card dues in full every month.
If you want to save on excessive interest, opting for low credit card interest rates can help. Here's everything you need to know about such cards:
Low interest credit cards charge a lower rate of interest as compared to other standard cards. While some credit card providers offer zero APR credit cards, others offer low rate credit cards, the interest rate varies depending on the credit card company you approach and your credit history as well.
Ideally, your eligibility and creditworthiness decide the applicable low credit card rate offered by the credit card company.
These cards work just like regular credit cards. You can swipe them for both online and in-person transactions. Similar to a standard credit card, you also receive a monthly statement and must pay the amount due to avoid paying interest.
But, unlike standard premium cards, most low interest rate cards don't offer an attractive rewards program or other perks. These no-frills cards are solely aimed at helping people to save on interest payments. Some card companies may even provide low rate rewards credit cards though the rewards are not at par with their standard offerings.
Low rate credit cards in Australia are a great option for anyone who wants to save on interest payments. If you are someone who ends up paying a sizeable amount of interest every month because you don't pay off dues in full by the due date, opting for such a card can be highly useful.
Some low interest cards also have a zero percent interest rate applicable during the promotional period. This is the cheapest credit card rate you can get, even though the zero percent rate applies only for a limited time period. If you need a large amount of money for big-ticket purchases, you can benefit from these cards by saving on interest payouts.
Borrowers with a solid payment track record and good credit score usually find it easier to get approved for credit cards with the lowest interest rates. But, applicants with no credit history or low credit scores may find it difficult to get such cards.
Interest-free period refers to the maximum time until which no interest is charged on new purchases on your card. But you can benefit from it only if you repay your outstanding bills by the due date.
Typically, most low interest rate credit cards in Australia offer a 44-55 day interest-free period. Therefore, if you make a purchase on the second of the month and your card offers a 55 days interest-free window, you have 54 days to pay off the dues without any interest. Once the period expires, the credit card company can charge interest over your unpaid dues.
Here's an overview of various fees you can expect to pay when you hold a low interest rate credit card:
Low interest rate credit card companies charge annual fees for offering benefits to the card holders. The exact amount varies depending on the type of card you hold.
Similar to standard credit cards, some credit cards with low interest also allow you to withdraw cash. For cash advances, credit card companies charge a flat fee payable upfront or a percentage of the money you withdraw, whichever is higher.
If you delay paying the minimum repayment due on your low interest credit card, you may be liable to pay a fine. This is over and above the applicable interest on the card. Moreover, credit card companies may also charge interest over the late payment fee.
International transaction fee
If you use your low rate credit card for international transactions, such as making a payment to an overseas retailer online or making payments when you are travelling abroad, you need to pay a fee to cover the foreign exchange rate.
If you lose or misplace your credit card, you may have to pay a fee to get a new one. Your card provider can also charge additional fees if you need the card replaced immediately.
The amount you can save by opting for a low interest rate credit card depends on how much debt is outstanding and how much interest you were paying on your existing high-interest card.
Here's an example to illustrate how much you can potentially save when you opt for a low interest card:
Let's suppose your existing credit card has a balance of $3,000 and charges annual interest of 14.9%. You are comfortable paying $200 every month. In the case of the present card, you can repay the outstanding in 1 year 5 months and pay $441 as interest payment.
But if you choose a credit card that charges 8.9% interest, you can pay the same outstanding amount in 1 year 4 months by making the same monthly repayment and pay only $292 as interest.
You not only pay off your dues one month earlier, but you also save $149 in interest payments.
Here's a snapshot of the advantages and disadvantages of credit cards with low interest rate:
Low APR credit cards can help save money by charging less interest
Annual fees on low interest credit cards tend to be lower than regular credit cards
Some cards may offer an interest-free period
Usually, low interest rate credit cards do not offer a great rewards program. Even if they do, the points awarded against transactions are lower than high-interest rate cards.
Complimentary services such as travel insurance and concierge facilities are not available for a credit card with low interest.
Some credit cards may end up charging you a higher interest rate than the market average after the introductory interest-free period gets over
Carrying out low interest credit card comparison is critical to choosing a card that's meant for you. Here's what you need to keep in mind to get hold of the best low rate credit card:
Pay attention to the interest rate
If you want a card that offers a zero percent rate, check what interest rate will be once the interest-free promotional period gets over. Moreover, if you plan on using the card for a long time, go for one that offers an ongoing low rate instead of zero interest only during the promotional period. That's because interest rates after the promotional period tend to be on the higher end.
Compare various fees and rewards program applicable to your card
Compare the international transaction fee as well as rewards offered on each card and pick the one that offers the most benefits.
Check how many interest-free days are available
When making a low rate credit card comparison, look for a card that offers a longer interest-free period, so you have more time to make repayments.
There's no one answer as to which is the best credit card offering low interest. The right one will depend on your requirements, eligibility, and credit score. Moreover, credit card interest rates in Australia change every day. So finding the lowest interest rate credit card depends on the cards you are comparing.
Therefore, instead of aiming for the card with the lowest interest rate, compare the features of various cards and pick one suited to your needs. Take a look at our guide on how to choose a credit card.
Yes, credit card companies offer zero interest credit cards that allow you to carry out transactions without paying any interest for a limited time. Typically, this is for six to 12 months. These cards are a good option for borrowers who want to save on interest over a short period.
However, with zero APR cards, you are exempted from paying no interest only during the promotional period. Once the introductory period is over, the interest rate reverts to the applicable standard rate for the card.
If you are not careful, a sudden spike in your credit card bills can take you by surprise.
Though, such cards may not mean much to you if you are in the habit of paying your dues in full monthly.
Here's how you can apply for a low interest credit card:
To apply for a low rate interest free credit card, you should be:
at least 18 years or above
have a regular source of income
considered a resident of Australia for tax purposes
be an Australian citizen or a permanent resident, or a non-resident holding a Temporary Residency Visa
Fill up the relevant application form
Depending on the credit card company, you can complete the application online or offline. You may need to furnish the following information as part of your application to help them process your application:
A copy of your driver's licence
Current employment details
Details of your annual income
List of assets you own
List of current outstanding debts
The credit card company may also ask you to furnish additional information supporting your application, such as bank statements or salary receipts.
Since card companies will conduct a credit check to look at your credit score and credit history, it is advisable to know where you stand before sending your application. You can sign up with ClearSore to check your credit score and receive a copy of your credit report for free.
Usually, you can expect a response from the card company within 60 seconds to know whether your application has been approved, declined, or conditionally approved.
In case of approval, you can expect the physical card to arrive in a week.
In case of conditional approval, you can get in touch with the credit card company to understand what documents you need to furnish to receive full approval.
If your request is declined, you should work towards improving your credit score and compare low interest credit cards to see which ones you are eligible for as per your current score.
What qualifies as the cheapest credit card rates varies based on the borrower's needs. It is impossible to single out one because everyone uses their credit card differently.
To get the best credit card interest rates for yourself, make sure to consider all options available and weigh the pros and cons.
With ClearScore you can check your credit report and get credit score to better assess which low interest credit cards you are eligible for. Take a look.
---
Lloyd spreads the word about how awesome ClearScore is.