Check your credit score today
See your credit score and browse a huge range of credit cards. It's free, forever.
Check your score
What credit score do you need to get a credit card?
Is there a magic number you need on your credit report in order to get a credit card? Find out here.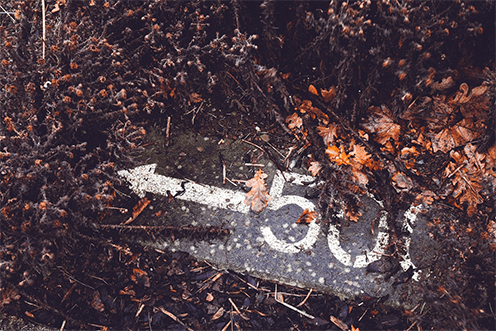 ---
Check your credit score today
See your credit score and browse a huge range of credit cards. It's free, forever.
Check your score
---
There's no magic credit score you need to hit for your credit card application to be approved. But the higher your score, the better the chances your application will be successful.
The first step is to understand what your credit score is. Credit scores are calculated by credit reporting bodies, such as Experian. Your Experian credit score is between 0 and 1000. It's ranked across five categories: excellent, very good, good, fair and below average. Your credit score takes into account your lending history, your track record paying monthly repayments like your credit card bill, as well as any bad debts or defaults.
Generally, credit card providers prefer to lend to borrowers with a credit score that's ranked as fair or higher. So ideally, your score will be above 550 points. You can access your free credit score instantly by going to ClearScore.
There are steps you can take to improve the chances of your credit card being approved. Paying off your debts on time and in full is one.
But your credit score can go down if you apply for a credit card and your application is rejected or even approved. So think carefully before applying for credit and only apply for a loan or credit card if you genuinely need one. Also remember to space out your applications. This is because applying for multiple credit cards in a short space of time is likely to also reduce your credit score.
Whether your credit card application is approved will also depend on the type of card you apply for. In most cases, you will need a higher score if you apply for a credit card with a high limit. This is particularly the case for platinum or black cards, which normally have a minimum credit limit of $15,000. So if you are worried about being approved, it may be an idea to apply for a card with a lower limit.
Your credit score and report can be one of the most important factors a credit card provider will take into account when assessing your creditworthiness. But it's not the only factor. The provider will also look at other information such as your income and expenses, as well as the number of dependents you have and the length of time you have been in your job.
The credit score requirement to get a credit card in Australia can depend on the type of credit card you are looking for and your credit history as well. Ideally, the minimum credit score for credit cards in Australia is above 622. You should check your free credit report to review your credit score and see how it ranks as compared to others in order to determine eligibility.
You can only be eligible for a credit card if you are over 18 years of age. In case you are younger, as an alternative you can become the additional card holder for your guardian or parent's credit card. But even for that, you will have to be at least 16 years of age.
As the additional card holder, you get access to a credit card with your own name on it. Although the card will be linked to the original account holder's account, they will be responsible for paying for all the transactions that are done through the card.
You will be required to provide details about your identity and credit worthiness to the credit card providers, including:
Your driver's licence (if you have one)
Your existing liabilities like other credit cards, personal loans and auto loans
Your income and employment details like bank statements and payslips
Your existing assets like car, homes, and properties
When choosing a credit card, you should first consider your main spending habits and your current income to realistically gauge how you are going to pay off your credit card bills every month. There are different types of credit cards that you can consider depending on your requirements.
You should consider factors like the total number of interest free days available, the monthly or annual fee, the main interest rate, and any other kind of fees associated with the credit card like cash advance and late payment fees.
Here are the main types of credit cards that you can consider:
Low rate: These are low interest rate or even zero rate credit cards that you can opt for if you think you may not be able to pay off all the repayment in full. These cards can help keep the interest accrued on the pending payments to a minimum.
Low fee: These cards have low monthly or yearly fees and other fees associated with them. They can be a great option if you aren't going to use your credit card that regularly and you don't want to pay extra fees just for owning a credit card.
Rewards: These cards offer reward points and benefits for every time that you use your credit card. You can then use your points at shopping centers, online stores, and even for booking flight tickets. But it's important to note that these cards usually have high annual fees and interest rates as compared to credit cards without rewards.
---
Lucy has a wealth of personal finance knowledge, and is one of our in-house experts.