Get your free credit report
See your credit report and score in minutes. It's free, forever.
See your score
Experian Credit Score and Report: Everything You Need to Know
Everything you need to know about Experian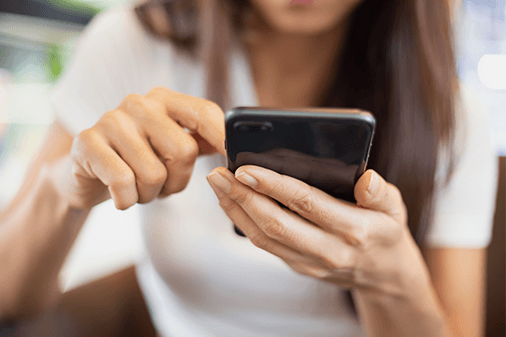 ---
Get your free credit report
See your credit report and score in minutes. It's free, forever.
See your score
---
Experian credit score in Australia is used by numerous lenders globally to determine your creditworthiness. When assessing applications for a loan or a credit card, lenders look at the Experian credit reports to quickly understand how likely you are to pay off your debit on time.
Not only does it provide a clear metric for lenders to make decisions regarding credit applications, but it also allows individuals to analyse how likely they are to get approved for an application.
Here is everything you need to know about Experian credit score and Experian credit reports.
Every month, Experian accumulates data for each individual and uses that data to determine the credit score of the candidate. Since lenders use the credit reports from Experian to determine an individual's credit worth, many lenders also actively share data about individuals with Experian to help it provide more accurate assessment.
Experian credit score can be anywhere between 0 and 1,000. It is calculated based on your credit information collected from both lenders and the public domain. The higher the credit score, the more chances you have to get approved for credit applications and get better offers.
Experian's credit score can be checked both by lenders and individuals as well, which allows lenders to assess each application quickly.
Since it is impossible for lenders to check individual credit history entries, they rely on credit reporting done by credit bureaus like Experian. Whenever you make a payment or apply for personal loans or credit cards, Experian compiles such information from other lenders and financial institutions and uses a scoring model to arrive at your credit score.
Your Experian credit score is calculated by taking into account your current credit information and several other factors. According to Experian, here are the key factors that it considers while calculating your credit score:
Your repayment history
The current credit limit on all the credit products
The type of credit products you have applied for
Frequency of credit inquiries you've made
The number of credit inquiries you've made in the past
History of late payments or payment defaults
Court judgements
Bankruptcy actions
Personal insolvency
However, it's important to remember that your Experian credit score doesn't remain fixed. Every month as more information is added to your credit report or old inquiries along with other negatively impacting factors get dropped off from your credit report, your credit score can go up or down depending on your monthly credit behaviour.
Here are the estimated credit score categories for Experian:
| Credit score range | Experian |
| --- | --- |
| Below average | 0 - 549 |
| Average | 550 - 624 |
| Good | 625 - 699 |
| Very Good | 700 - 799 |
| Excellent | 800 - 1000 |
Credit scores between 625 to 699 are considered good. Still, mentioned above, the higher the credit score is on your Experian credit report, the more chances you have to get approved by a credit provider for a new line of credit.
Moreover, your credit score may vary between different credit agencies as each agency uses a unique credit score scale and algorithms to quantify your credit history.
That's why comparing scores from various agencies is not helpful. While the credit scores of most agencies end up being more or less in the same range, abad score from one credit rating agency doesn't mean that your Experian credit score will be bad too.
You can find your Experian credit score in its free credit report. The Experian credit report includes critical information about your payment history, past credit inquiries, personal information and accounts, along with your credit score. The credit report can be accessed directly through Experian or through a free credit report provider like ClearScore.
The Experian free credit report is an excellent indicator of your financial behaviour. It is not only beneficial for credit providers before they decide whether to give you credit, but it can also help you improve your score by allowing you to analyse your current financial situation.
Every Experian credit report contains the necessary information needed to assess a borrower's entire credit history. Here's what you can find:
Your personal information including your name, social security number, year of birth, phone number, addresses associated with your credit card or loans, name of your spouse or co-applicants, and employer's name are included in the credit report. Though the information is not shared, it is used for identification purposes only.
It includes information about both revolving credit accounts (such as credit cards, personal lines of credit, and home equity lines of credit) and loans on installment (such as mortgages, housing loans, vehicle loans, or personal loans).
It contains detailed account information such as current status, account number, account type, and credit limit. It also includes the payment history of each account.
Some of the factors on the credit report that can affect your credit score in a negative manner, include:
Overdue accounts sent to the internal collection department or sold to a debt collection agency
Serious credit infringements,
Defaults
Bankruptcy claims
Hard inquiries appear on the credit report and they are visible for lenders to see as well. Hard inquiries essentially occur when you apply for a new line of credit and the lender initiates a credit check. On the other hand, soft inquiries occur when you check your credit report yourself or when a lender or financial institution checks your credit report to determine if you are eligible for any pre-approved offers. Since soft inquiries don't show up on your credit report, they also do not affect your credit score in any way.
But since hard inquiries do show on your Experian credit report, too many hard credit checks in a short span of time can end up decreasing your credit score .
The Experian credit report includes any past bankruptcy records of the last seven years and this can also affect your credit score. The credit report also includes details about the amount of debt accrued and the time period during which you had to file for bankruptcy.
If the debt accrued becomes too big and way past the due date, the credit lender may end up giving the account to a collection agency or department. After the transfer, the account is then turned into a collection account and it is reflected as a separate account. Collection accounts in general can bring down your credit score.
It's important to note that the categories of information may vary from the version of the Experian credit report you're reviewing.
You can access your credit report from Experian via email or by post by placing a request for the same. Every request should be supported with a copy of the Request Form, identity and address proof, and a contact number. It can take up to ten working days to receive your report.
An easier and faster alternative is signing up with ClearScore and getting your free Experian credit report emailed directly to you, along with useful tips to improve credit score.
Another reason to routinely check your credit report is to ensure there aren't any errors or discrepancies on your report which might bring down your credit reports.
In case you see any closed accounts or credit inquiries that shouldn't be there, you can dispute them through the Experian Dispute Center. You can also raise disputes for any incorrect information on the Experian credit report or through ClearScore here.
Here are a few steps you can take to improve your Experian credit score:
Whether it is your mortgage payment or credit card repayments, paying your bills before the due date can go a long way in strengthening your credit score. Missing consecutive payments can adversely impact your Experian credit score in Australia.
Payment history is one of the most important factors affecting your credit score. It determines how good or bad you are at managing your debt.
Even if you miss making a payment on time, clear your dues within the 14-day 'grace period' so that it doesn't get flagged as a default.
Manage your accounts and debts well
Payment defaults, court judgments, accounts getting flagged for collection, bankruptcies, and excessive hard credit enquiries can affect your credit score adversely. Once they get on your credit report, it can take anywhere between two to seven years for them to be taken off. As a result, it is important to manage your accounts well and ensure you don't fall into the endless spiral of debt.
If you have multiple impending debts, you can also consider getting a debt consolidation loan to combine them together, possibly reduce interest rates, and make single repayments every month.
Keep new credit applications to the minimum
Every application for a loan or a credit card is included in your credit report as part of Experian credit check and they are marked as a hard check. Multiple applications in a short span of time can bring down your score and signal to potential lenders that you are in the market to get a new line of credit but unable to get one, so far. Therefore, you should apply for a new line of credit only when it is absolutely essential.
Check your credit report regularly
Reviewing your Experian free credit report regularly will help you spot errors and raise disputes with Experian to correct them.
For instance, if there are two or more occupants in a building with the same first and surname, Experian may mistakenly record that you have missed making mortgage payments in your credit file. This can impact your chances of getting approved for credit as it wrongly shows that you have a history of missing payment due dates.
To sum up, Experian credit score in Australia represents a summary of your repayment history and other credit information, proving a clear metrics for lenders to make quick decisions about new credit applications
ClearScore provides free credit score check online to help you always keep track of your Experian credit score. Take a look.
---
Lloyd spreads the word about how awesome ClearScore is.