Check your credit score
Get peace of mind by checking your credit report. It's free, forever.
See your score
Secured loans for bad credit
What loans can you take out if you have bad credit?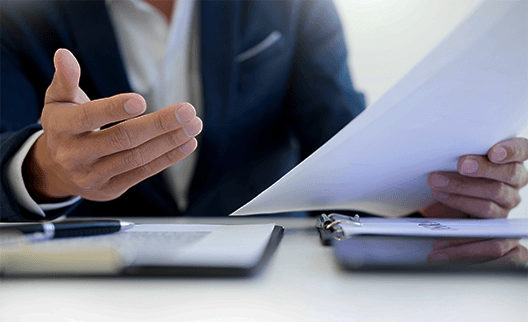 ---
Check your credit score
Get peace of mind by checking your credit report. It's free, forever.
See your score
---
Credit score plays a critical role in determining your eligibility to borrow. When you don't have a good credit score, your options to borrow a loan in the market are limited.
Here's everything you need to know about borrowing small secured loans for bad credit:
A secured loan is a loan that is provided against collateral such as your house, jewelry, or car. The collateral protects lenders if you default on repayment, as lenders can take possession of the collateral and sell it to recover the loan amount. The asset provided as security should be at least worth the amount you intend to borrow -- the higher the value of the collateral, the larger the amount you can borrow.
It is usually assumed that no lender wants to provide home loans with bad credit history. However, certain lenders in the market specialise in extending loans to borrowers with bad credit scores by structuring it as a secured loan. Borrowers with less attractive credit histories find it easier to qualify for secured bad credit loans as it reduces the risk of lenders not getting paid in case of default.
The chief advantages of borrowing secured loans for bad credit are:
You pay lower interest and other fees than other types of loans in the market, such as payday loans, as the collateral reduces the risk of lending. As a result, you save hundreds of dollars that you can use elsewhere.
When you don't have a perfect credit history, finding a lender who's willing to offer unsecured emergency loans for bad credit is a challenge. However, when you offer security, your borrowing power improves. You are also likely to be approved for a higher borrowing limit than unsecured loans.
Taking out a secured loan for bad credit can be a credit-building tool, provided you pay your monthly instalments on time. This can improve your credit profile and make you a better candidate for future borrowing.
A better option for debt consolidation
If you are considering borrowing a personal loan for debt consolidation for bad credit, qualifying for an unsecured one is tricky. Moreover, the lower your credit score, the higher the interest charged.
In such cases, a secured loan stands out as a better option. Getting approved is easier as long as your collateral covers the loan amount. Plus, you can also get a better interest rate.
The types depend on the intended end use of such loans.
Broadly, secured loans are categorised into the following:
If you want to purchase a new or used car, you can furnish the car as security and take out the loan. Since the loan is specifically for buying a car, you can't use the loan amount elsewhere.
You can get a home equity loan by offering your equity interest in the property as collateral. Usually, there are no restrictions on the end use of proceeds of a home equity loan. You can use it to fund investments, pay for a vacation, renovate your home, or even create an emergency fund.
You can borrow a loan to finance the purchase of a house. The lender creates a mortgage on the house you intend to purchase and structures it as a secured home loan. The mortgage remains till you repay the loan in full. The end use of a secured home loan is restricted -- you cannot use it for any other purpose other than paying for the house.
These cards require the borrower to deposit a specified amount which acts as the collateral. The credit limit of the card is based on the amount deposited. Borrowers with poor credit histories prefer applying for secured credit cards as the entry barrier is low. Credit cards for bad credit can also serve as a credit-building tool, provided the issuer reports repayment history to credit rating bodies.
As the name suggests, a secured loan is a form of lending where the banks or financial institutions provide the loan against security. The security can be any valuable asset owned by the borrower, such as their home equity, vehicle, financial investments such as shares of a company or certificates of deposit, and other valuable assets such as art, jewellery, and antiques.
If the borrower defaults on repaying the loan, the lender can sell off the asset to recover the outstanding amounts. As a secure loan helps lenders to minimise the risk of lending, they are offered at a better interest rate. Applying for a secured loan is also one of the easy ways to get a loan with bad credit.
On the other hand, unsecured loans are those loans where borrowers don't have to furnish any collateral for borrowing money from a lender. Lenders charge a higher interest rate for such loans and may also impose additional conditions to reduce their risk of lending. They may also be stricter with who can borrow a loan, making it difficult for borrowers with bad credit histories to qualify.
The collateral for secured bad credit personal loans usually depends on what you want to use the loan proceeds for. Here's a breakdown:
Car: If you are applying for car loans for bad credit, you can offer the new car as collateral. You can also provide your existing car, if any, as collateral for other types of secured finance.

Property: Your ownership of any real estate, whether residential or commercial, can be pledged as collateral for borrowing loans for bad credit history.

Other valuable assets: High-value jewellery, art, or antiques that you own can be furnished as collateral for a security loan.
Depending on the type of loan you are borrowing, there can be restrictions on the end use of a secured loan.
For example, in the case of borrowing a cash loan using car as a collateral where the entire risk of the loan is offset against a car, the lender may permit you to spend the proceeds only towards purchasing the car. But, if you borrow a loan against home equity, you can spend the money wherever you choose.
The lender specifies the end use when approving your loan application.
You can look online to identify lenders that work with bad credit borrowers and provide them with a secured loan. The exact eligibility for secured loans in Australia for borrowers with bad credit varies depending on the lender you are approaching. Usually, you should be
at least 18 years,
an Australian citizen or hold a permanent resident status; and
have a stable source of income
to be considered eligible for a secured loan for bad credit.
Unless the lender specifies that they extend no credit check loans, they pull out your credit score from credit reporting bodies to determine whether you qualify. So before you approach any lender, have a look at your current score and make a shortlist of lenders you can approach. Online platforms such as XX allow you to check your credit score for free. All you need to do is furnish personal identification information for authentication.
Keep copies of the following documents handy, as you may need to furnish them in support of your application:
Identity proof
Residence proof
Details of income
Statement of accounts for the last two years
Outstanding debts
You can fill out the loan application form online or offline by visiting the lender's office. However, remember that there are no guaranteed loans for bad credit in Australia, as each lender considers the applicant's financial position, how much they want to borrow, and what collateral they will furnish, and then decides their eligibility.
The turnaround time is relatively quick -- you can expect to hear from the lender within two days. Some lenders also offer instant secured loans, and the disbursal of funds takes only a few hours.
Since every credit rating agency follows a unique scale, laying down a minimum score to be eligible for a secured loan for bad credit is difficult. Additionally, what an individual lender considers to be an acceptable credit score for extending a secured loan can also vary greatly.
Having said that, borrowers with credit scores in the range of 400 to 500 are ideal candidates for these loans.
'I need a loan but have bad credit' need not hold you back from borrowing. Even if you are well below the cut-off for low credit score home loans in Australia, you can still get money by approaching suitable lenders and furnishing valuable security to reduce their risk.
With ClearScore, you can check credit score for free and review your credit reports before applying for any kind of secured loans.
---
Doug loves to work with lenders to get ClearScore users the best deals