Check your credit score today
Check your score and get tips to improve it. It's free, forever.
See your score
What is a Short Term Loan and How Do They Work?
Considering a short term loan but not sure if it is right for you? Our guide gives you the guidance you need to make an informed decision.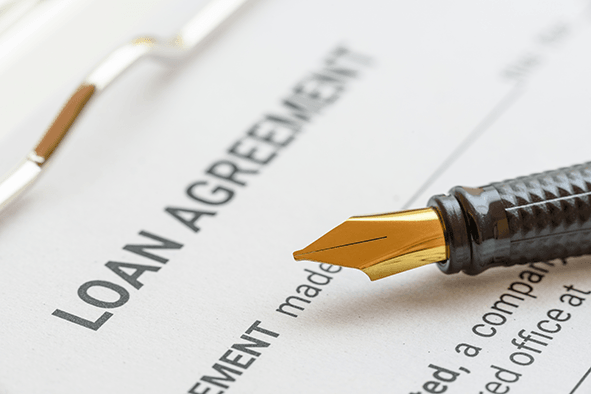 ---
Check your credit score today
Check your score and get tips to improve it. It's free, forever.
See your score
---
Financial emergencies come unannounced. You may be in a situation where you need to borrow a small amount of money to tide over the emergency. In such cases, regular loans may not be ideal given their higher sanction amounts and longer repayment periods.
This is where short-term loans can be useful. Read on to know more about the potential costs and benefits of borrowing such loans:
A short term loan is an unsecured loan that can be repaid in a shorter period of time, anywhere between 16 days and one year. Typically, you can borrow up to $2,000 as a short term loan.
You can avail such a loan much faster than other loans in the market. The loan proceeds can be used for various reasons, including planning a holiday, meeting cash emergencies, and paying bills.
A range of financial institutions, including non-banking companies and credit unions, can be short term loan lenders in Australia. In most cases, short term loans are unlikely to be extended with no credit check as the lenders always consider a borrower's repayment record and financial situation when evaluating the loan application.
Short term loans can be broadly divided into the following categories:
Short term personal loans: This is the most common type of short term loan in the market. Individuals are permitted to borrow these loans and use the proceeds for personal reasons.

Short term business loan overdraft: Businesses can be permitted to withdraw cash in excess of the account balance any time they experience cash flow issues. The lender charges interest on the amount withdrawn. Overdraft loans can be secured or unsecured.

Demand loans: These are secured loans that can be availed by businesses and individuals in case of any urgent financial needs. The terms of a demand loan are usually flexible compared to the other types.
Short term loans tend to be more expensive compared to regular personal loans. When it comes to short term loan interest rates, Australian lenders are not legally permitted to charge any on loans less than $2000.
But they can charge processing fees for providing the loan. As per the Consumer Credit Legislation Amendment (Enhancements) Act 2012, lenders are permitted to charge establishment fees capped at 20 percent of the loan amount and a monthly account-keeping fee of 4 percent of the loan amount.
Here's a breakdown of additional charges that may be applicable:
Penalty for missing payments or delayed payments. However, lenders are not allowed to charge an amount twice the original loan amount.
Enforcement expenses in the event the lender wants to initiate legal proceedings against the borrower for defaulting on the loan
Government duties, if any.
Here are some risks of borrowing personal short term loans:
You may end up with a lot of debt
If you fail to repay the loans on time, you may end up with a lot of debt. Missed or delayed repayments can also result in lenders imposing penalties in addition to the fees charged. Given how expensive these loans are, you can end up in a worse-off position.
There may be legal issues
Once you sign agreements for short term personal loans in Australia, you are legally obligated to fulfil all the terms and conditions. Any failure on your part to honour the terms can result in the lender initiating legal proceedings against you.
Your credit score may go down
Similar to a home loan application, an application for a short term loan may result in the lender running a credit check. Besides no credit check loans, most lenders prefer checking your credit history before deciding on your application.
These checks are hard inquiries and show up in your credit report. If you make multiple applications in a short time, your credit score can be negatively impacted. It can also make it difficult to borrow more loans in the future.
Inflexibility in loan terms
Typically, short term loan repayment terms are rigorous with little or no room for negotiation. And even though the lender cannot charge you interest, other fees and costs can add up and increase the overall short term loan rates.
The exact eligibility criteria laid down by short term lenders in Australia vary.
Usually, you need to fulfil the following requirements to be able to borrow:
Be at least 18 years old
Be a permanent resident or Australian citizen
Hold a driver's licence
Should be able to provide banking history of past 90 days
Shouldn't have defaulted on another small amount loan application or shouldn't have borrowed more than two short term money loans in the past 90 days
Have a regular source of income. For most lenders, benefits from Centrelink cannot account for more than 50 percent of your total income.
Before you borrow money for short term, it is important to know which lender will give you the best offer.
Here's how to compare short term loans:
Similar to borrowing a car loan, the lender charges processing fees for sanctioning your loan application.
Make sure to compare fees across lenders to find out whose offer works out to be the cheapest.
The repayment term of short term loans is usually between 16 days to 12 months.
Having a longer term could mean smaller monthly instalments. But if your lender charges monthly fees for extending the loan, a longer-term can also mean additional fees. These costs can quickly add up to make your loan expensive.
Repayment instalments are calculated based on your annual income. Some lenders may agree to a monthly repayment, while others may ask for a weekly or fortnightly repayment. You may also be allowed to repay your loan early without any prepayment penalties.
Make sure to compare the repayment terms offered by each lender to determine the best offer suited to your needs.
The amount you can borrow
How much short term bank loan you can borrow depends on the following:
Your annual income;
Ability to repay the loan;
Your credit report;
and any other factors that the lender may consider relevant.
Not all lenders take the same amount of time to process a loan application. If you need urgent access to a short term cash loan, consider going ahead with a lender whose processing time is a few hours.
You may need to extend the loan maturity if you start falling behind on repayments. While lenders may agree to restructure the loan, you may need to pay fees for the same. So before you sign your loan agreement, check the consequences of payment default and whether there is scope for extensions.
The application process for short term loans in Australia is similar to applying for any other loan. Here's what you need to do:
1 - Make sure you are eligible to borrow
Check the eligibility criteria of the lender from whom you plan to borrow short term credit.
In particular, check whether the lender specifies any minimum credit score you may need to fulfil to qualify as a successful applicant.
2 - Complete the application form
You can complete the loan application online or offline. Typically, you will need to submit the following documents in support of your application:
Personal identification details
Current employment details
Bank statements for the past 90 days
Details of total annual income
Details of current outstanding debts
myGov details if you are receiving Centrelink benefits
3 - Wait for the assessment
Once you submit the application and relevant documents, the lender will begin their assessment. Typically, most provide same day short term loans and you can expect to hear from your lender within 60 minutes.
If your loan application is approved, you will receive a copy of the loan agreement for review and signature. Once you sign the contract and send it to the lender, you can get the funds directly in your bank account.
If the lender rejects your application, focus on improving your credit history before applying for a short term loan elsewhere. And how long does a declined loan stay on your credit file? Usually, credit reporting agencies are not informed whether a loan application is approved or rejected. However, hard inquiries conducted for every application can stay on your report for 24 months.
The exact amount of cash short term loans you can borrow depends on your credit history and ability to repay the loan.
Usually, you can borrow up to $2000 if you have a good credit score. However, some lenders can also sanction up to $10,000.
Several short term loan providers in Australia extend loans to borrowers with bad credit.
Before sanctioning bad credit short term loans, the lenders conduct a credit check to ensure that you have a source of income to repay the loan.
If you can demonstrate that you have the means to repay, you are likely to get short term loans even with bad credit.
A short term loan's effect on your credit score is similar to borrowing any other kind of loan.
As long as you don't default on short term loan repayment, your credit score doesn't get impacted adversely. In fact, timely repayments of your short term loan can even help you fix poor credit ratings.
Now that you know how instant short term loans work, stay on top of your finances and keep an eye on your score. Having a higher credit score can increase your chances of getting approved for such loans.
With ClearScore you can check credit score for free and review your credit reports instantly. Take a look.
---
Lloyd spreads the word about how awesome ClearScore is.