Can you get a home loan with your score?
If you're planning to get a home loan, you should prepare by checking your credit score.
See my credit score
What's the minimum credit score you need for a home loan?
How does your credit score compare to other South Africans? Want to apply for a home loan? Find out how to get a home loan with a bad credit score.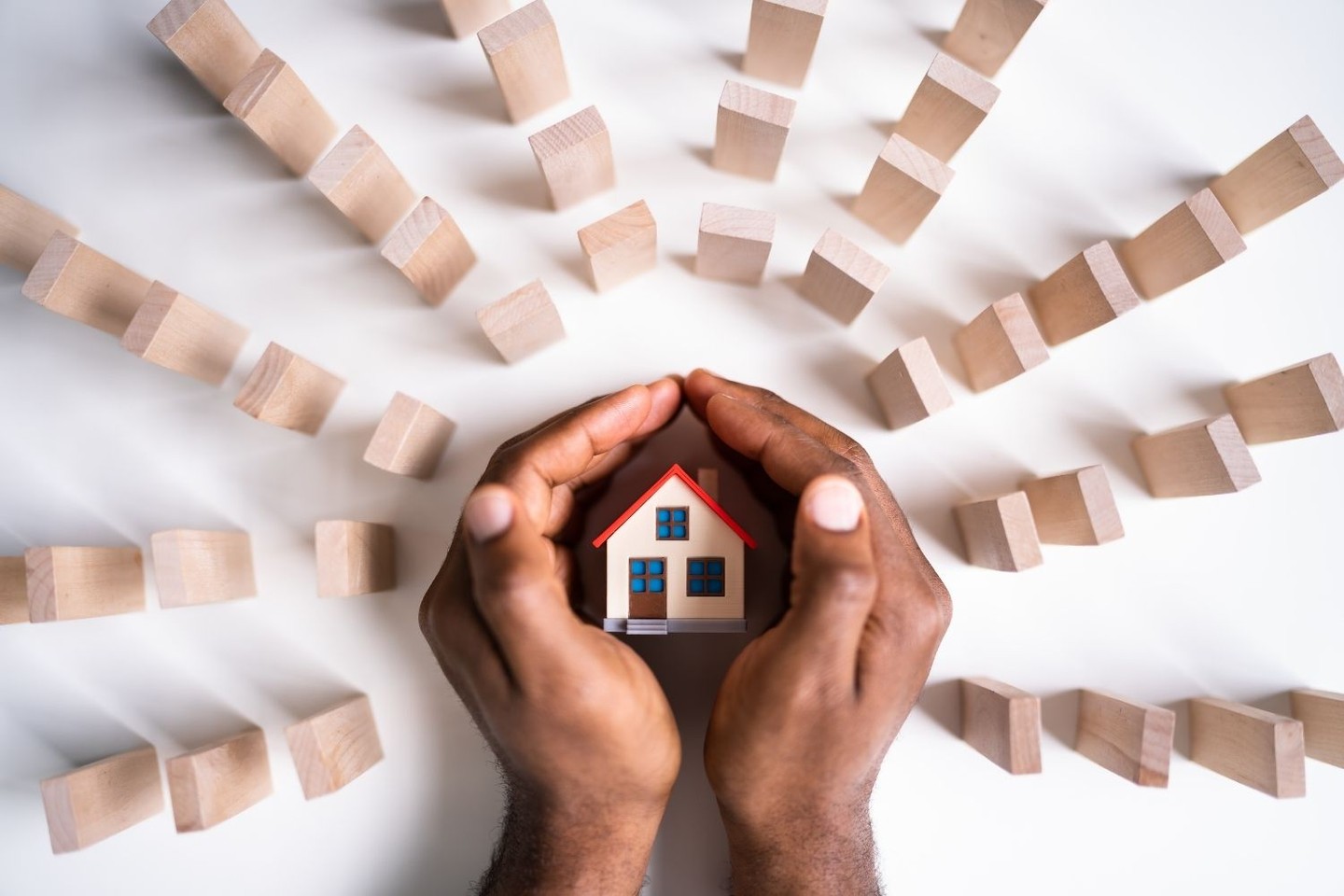 ---
Can you get a home loan with your score?
If you're planning to get a home loan, you should prepare by checking your credit score.
See my credit score
---
Home loan applications consider several factors, such as your income, savings, employment, age and credit history. Your credit score also plays a major role in this and it helps determine the interest rate on your loan and the required deposit.
When you apply, it's important to understand your credit score so that you will know what kind of loan products best suit your current financial situation. If you have a lower credit score, you shouldn't be disheartened as there are opportunities for every credit score range.
In South Africa, lenders have different standards when it comes to credit scores. This means that there isn't a minimum credit score required to get a home loan. The majority of lenders in South Africa don't make their credit criteria public and they use different calculations to determine loan eligibility.
Credit bureaus, nonetheless, have benchmarks that can be used as a guide for individuals to check their credit scores and find out whether they have a decent chance of loan approval. The following brackets are based on Experian:
Credit score below 527: Although it is unlikely that individuals with this credit score will be able to qualify with the big banks or lenders for a home loan, there are still opportunities to find lenders to assist. Unsecured loans from a second-hand lender may be a viable option for this minimum credit score bracket.
Credit score from 528 - 602: Usually, a credit score in this range is considered a risk to mortgage lenders as it's related to negative lending aspects in credit history. This could mean trouble finding a loan with a low-interest rate and may it result in a larger deposit.
Credit score from 603 to 649: Securing a personal loan with this credit score will be quite easy. However, a larger deposit may be required for a large loan amount with a bank or big lender.
Credit score from 650 to 669: This is considered a good credit score. The majority of lenders will consider applications with this score and they're generally labelled "creditworthy".
Credit score from 670 to 705: This is one of the highest credit score ranges, making borrowers in this range much more likely to qualify for a loan. Those who are in this credit range may also be entitled to lower interest rates.
Certain home loan lenders consider below-average credit scores unfavourable. However, smaller specialist lenders may still be willing to provide support. Even a reasonably poor credit score can secure a loan – it will just come at an additional cost.
Know where you stand for your home loan application? Log in to ClearScore to view your free credit score and report. You can then return to this article and find out under which bracket you fall.
Based on the above table, a below-average credit score is less than 603. Those in this bracket are on the lower end of the credit-active population and lenders will view them as unpredictable. If this includes you, it's important to realise that there are ways you can still improve your credit score, so don't be discouraged.
If you have a bad credit score, you should be mindful that bigger lenders are unlikely to consider your application due to the uncertain nature of your financial history. But just because it's difficult to reach does not mean it's impossible.
ClearScore presents you with a comprehensive credit report and financial history to assess your current financial situation and credit score.
If you want a home loan but you have a bad credit score, it most likely means you will only be eligible for home loans that require significantly higher interest rates.
However, applying for a home loan may also depend on factors outside of your credit score. They also take into account your income, expenses, employment and the amount that you're requesting.
South African lenders are legally required to extend loans responsibly. This means that it's illegal to lend money if the applicant won't be able to pay back the loan. But each lender assesses these criteria differently, as small overdue payments may hold less weight than larger ones.
Having a bad credit doesn't mean that you will never qualify for a home loan. If the minimum criteria for a home loan is not met, there are ways to improve your credit score over time. Some strategies for doing this includes:
Managing a financial plan with savings: It's important to organise your regular expenses and establish a budget so that your bills don't pile up and become overwhelming.
Paying bills on time: Consistently making punctual payments grows your credit score. This is because positive credit behaviour is also listed on your credit report.
Automatic payment methods: You can use automatic payments to settle smaller bills. This is a great way to stay on top of potentially unopened mail or emails.
Settle outstanding debt: Showing that you're able to pay off outstanding debts may improve your credit score.
Consider whether a lender is right for you: Denied credit applications also appear on your credit report. Make sure you pick the right lender so you don't have to repeatedly apply for credit.
Build a good credit history alongside your partner if you're applying together: If you apply for credit with another person, make sure you both work on your credit scores before applying. You can ultimately ace your home loan application with the love of your life
The first step to improving your credit score is to know and understand it. Sign up with ClearScore and get lifetime access to your credit score and report.
---
Lloyd spreads the word about how awesome ClearScore is.