Check your credit score today
Check your score and get tips to improve it. It's free, forever.
See your score
Holiday Loans and Your Credit Score: What You Need to Know
Find out all you need to know about holiday loans and your credit score.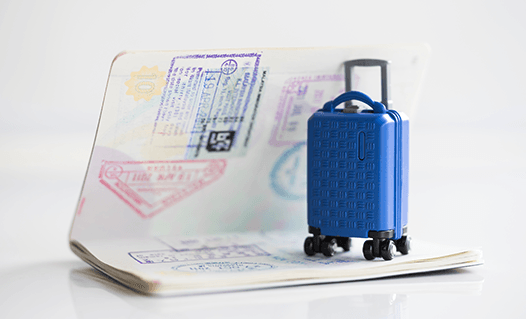 ---
Check your credit score today
Check your score and get tips to improve it. It's free, forever.
See your score
---
The holidays and Christmas are expensive times of the year and it can be a huge challenge to stay within your budget. Funding family festivities or taking a much-need vacation can drain your finances quicker than you can say "ho, ho, ho". And if you have little or no savings to draw on, it can be hard to plan even the most basic of celebrations.
But there's no need to feel like Scrooge, The Grinch, or even the bad guys from "Home Alone" because of a lack of Christmas cash! Finding a practical way to access funds is still possible, even if your credit history is less than stellar.
As well as following a few clever strategies to plan and save, taking out a holiday loan can also be a handy way to finance a trip or provide money for a special occasion like Christmas. Besides being relatively easy to access, choosing the right loan for your personal circumstances can help you pay it off without undue stress.
You do need to proceed with caution – unlike a home or business loan, a holiday won't produce a return on investment and this can make the financial pain worse if you incur fees or miss repayments. There's also the potential for your debts to escalate if you can't meet your repayments and the interest mounts up.
If you've got an idea of the pros and cons and know how to compare offers, on the other hand, personal loans can absolutely be worth it for a memorable holiday or to make the most of your Christmas celebrations.
We talk about the types of holiday and Christmas loans on offer and what you need to do to apply.
If paying for a holiday or special occasion with money you've already saved isn't an option, it doesn't necessarily mean you have to miss out. You can still finance the holiday celebrations, time away or trip you've been dreaming of all year thanks to a personal loan.
But what if you have a bad credit score? With a patchy credit history, you might think securing any sort of personal loan (holidays and Christmas included) will be difficult. Perhaps you're wondering if it's even worthwhile to approach a lender with an application.
It is a reassuring thought that holiday loans and Christmas loans are actually common, and that many lenders have options for applicants who need a personal loan with bad credit.
While the paperwork to support your application may differ, holiday loans or holiday personal loans work in much the same way as standard personal loans. Money is borrowed in a lump sum and repaid in regular installments with interest over a period of time.
The size of your loan, as well as your interest rate, can depend on many factors including your existing credit score, your future creditworthiness and your income.
Two of the most common reasons to take out a holiday loan are to cover Christmas expenses and the cost of travel, and we look at each of these below.
You may want to surprise the kids with the latest tech device or have your heart set on hosting a lavish feast for the extended family. And while Christmases are all about goodwill, love, and family togetherness, the endless round of shopping, gift giving, food buying and celebrating can overwhelm many people with financial pressure.
Whatever your plans, a Christmas loan is a type of small personal loan that provides just enough cash to tide you over. It means that you can get to where you want to be, tick everyone off your gift list and order a fabulous turkey with all the trimmings.
Several lenders offer this type of loan and will even tailor a special loan for those with a bad credit score.
Many people apply for loans to cover the cost of a Christmas reunion with relatives living interstate or overseas. For others, it's simply to fund some much needed time out from their regular routine.
Whether you're planning to relax at a resort, explore the outback or embark on your international bucket-list trip of a lifetime, a travel loan can be used for as many of your trip expenses as your borrowing limit allows.
Flights and hotels
Meals and sightseeing
Travel insurance
Holiday spending money.
It's important to note that once you've been approved for a travel loan you may be expected to make regular repayments right away. Having to make repayments before or during a trip should, of course, be factored into your budget.
It's very common for a lender to either have a specific personal loan product for travel or for Christmas expenses, or to allow their standard loan to be used for those purposes.
Holiday personal loans can also be secured or unsecured. Unsecured holiday loans are more common since holidays aren't a tangible asset, but in some circumstances they will be secured against a car or other physical possessions.
An unsecured loan is given without the need for the borrower to put up "collateral" or something they own as security.
As a result, if you default on an unsecured loan, the lender can't automatically seize your property or possessions. However, don't assume failing to make payments on your unsecured loan has no consequences or that you'll be able to escape debt. In some cases, a lender could seek legal action resulting in a court order for the sale of one or more of your assets.
Unsecured personal loans generally have higher interest rates than secured personal loans. They're often chosen by borrowers without valuable assets or whose assets have already been used to secure other loans.
Taking out a secured holiday loan may help you access a better interest rate or a more generous loan amount.
However, secured loans require you to put up a valuable asset as collateral. If you can't pay the loan back, a lender can sell the asset to recover some or all of their money.
For applicants with less than ideal credit scores, a secured loan may be a better option than an unsecured loan since it offers the lender collateral if you fail to make repayments.
Some lenders offer loans that are exclusively tailored to travel. You may be able to get an interest free term on your loan or be offered the option to stretch payments out over the months before you depart.
Travel agents and airlines have also entered the market to offer holiday loans if you book your trip with them. They offer benefits like deferred payments, discounted insurance or interest-free financing to pay off more expensive flights.
The drawback is that the loan terms may be less attractive than those of a personal loan, and you'll be restricted to booking your flights, accommodation and other travel services through one travel company, which could be more expensive than booking them independently.
Fixed or variable interest rate loans
One of the most important features of a personal loan (holiday, travel and Christmas loans included) is the interest rate and this includes whether the term is fixed or variable. Both types come with pros and cons.
Fixed interest rate loans
For fixed rate personal loans the interest rate and your repayments stay the same for the entire length of the loan. You can rest easy knowing that your rate won't go up unexpectedly, allowing you to manage your money with more certainty.
However, it's important to check the terms and conditions of fixed rate personal loans to see if there are any extra fees such as an "exit fee" or "early repayment adjustment" that compensates the lender for the loss they will suffer if the loan is repaid early.
Variable interest rate loans
For variable rate personal loans the interest rate can rise or fall depending on market conditions and decisions by the Reserve Bank.
If interest rates go down, you can save on the amount of interest you have to pay back. Of course, there's always the risk that the rate will rise and your repayments will go up with it.
Variable rate loans can give you more flexibility in paying off your loan, with some lenders allowing you to make unlimited extra repayments if you have surplus cash. With this type of flexibility you could be in the enviable position of paying down your loan earlier and without penalty if finances permit.
After choosing the type of loan you want, comparing rates and fees and checking your credit score you're ready to apply for your loan. You can use a site like ClearScore to compare the range of providers and find the best deal for you that's tailored to your credit score.
Each lender will let you know exactly which details you have to provide to apply for a holiday loan, but the information and documentation typically includes:
Your personal information such as name, address, and contact details
ID and proof that you are at least 18 years of age
Residency status
Proof of full-time or part-time employment and income
Bank statements and details of assets and liabilities
A good credit history and proof of solvency.
In the case of a travel loan you may have to give the lender information about where you're going and for how long.
Many holiday loan application and approval processes are 100% online, making it easy for you to approach a lender and get a holiday loan without having to navigate a tonne of paperwork.
It pays to do your research and be prepared before you apply for a personal loan as rejection from a lender can further impact your credit history. You need to plan carefully if you're looking for a loan with bad credit.
The major attraction of holiday personal loans are that they're a simple and convenient way to borrow funds for travel or a special occasion like Christmas. Managing them responsibly might give you the added benefit of improving your credit score by showing that you can consistently meet loan repayments.
Almost any financial product has pros and cons, and holiday loans are no exception. These are some you should be aware of:
The interest rates can be lower than other financial products like credit cards
Fixed limits and terms encourage you to borrow wisely and within your means
There are a wide range of lenders and loans and you can get some really good deals in the current market.
Entering into any sort of debt has implications for your future credit rating if not managed properly
While there are great deals around, holiday personal loans charge higher rates on average than other type of loans
You may incur unbudgeted-for fees and charges in certain circumstances
You may have to start making the repayments while travelling.
Your credit score is based on personal and financial information about you that's kept in your credit report.
With ClearScore, not only do you get free access to your credit score and credit report, but we connect you with Australia's leading lenders so that you can quickly and easily get the best deal on holiday loans and more.
---
Lloyd spreads the word about how awesome ClearScore is.