Get your free credit score and report on ClearScore
See your credit score in minutes. It's free, forever.
See your report
The A - Z of car insurance
We've written an A - Z of jargon, so you can get from A - B quicker.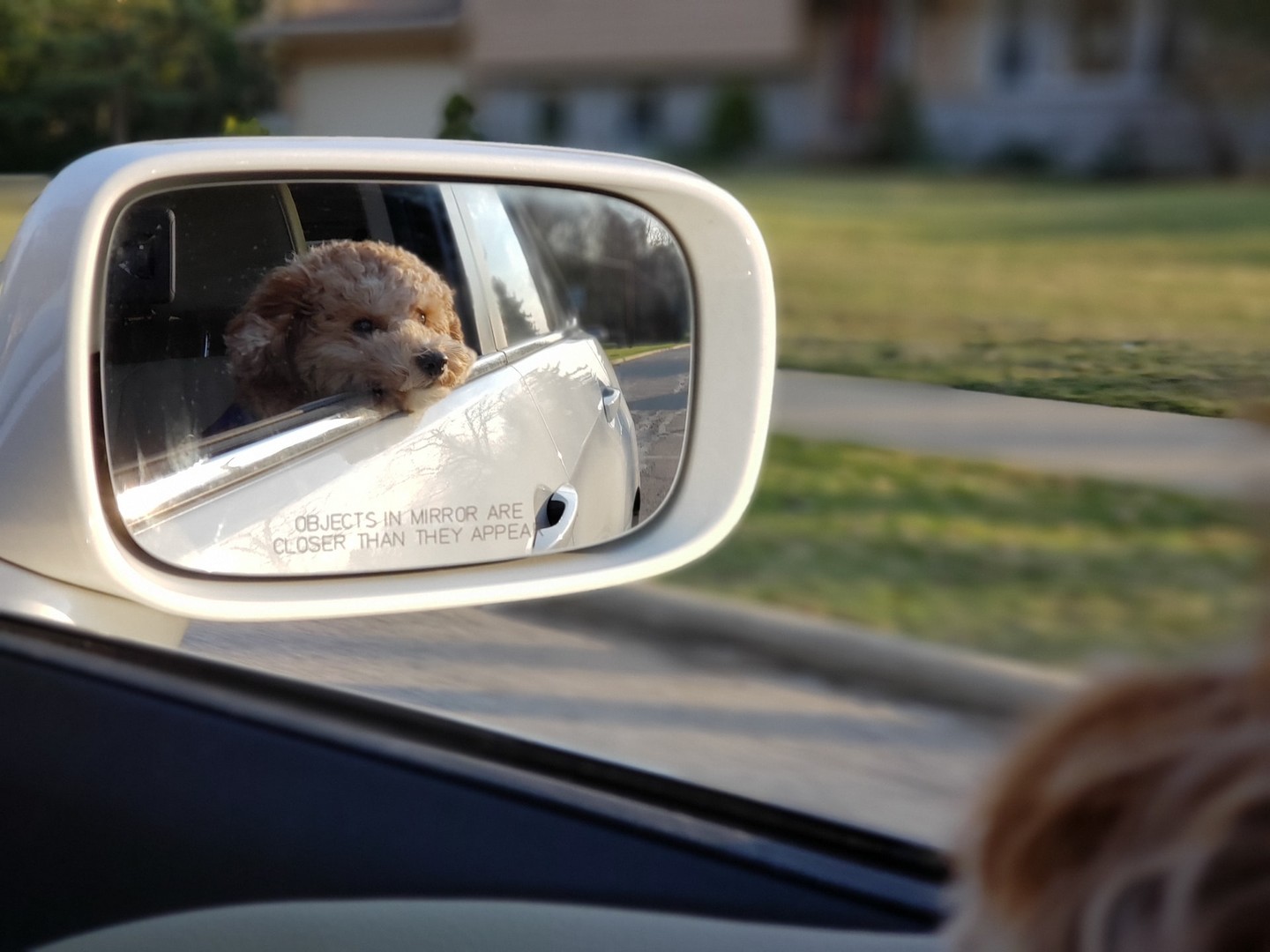 ---
Get your free credit score and report on ClearScore
See your credit score in minutes. It's free, forever.
See your report
---
Confused about some of the words being banded around when you're searching for car insurance? Help is at hand: we've written an A - Z of jargon, so you can get from A - B quicker.
The Association of British Insurers. They're a trade body set up to be the voice of the industry, and to help consumers understand the world of insurance. They do not sell insurance.
When your insurance is automatically set to continue when it's ended, so you don't need to do anything. But while it means less hassle for you, it's also a sneaky way for providers to charge you more money.
Also referred to as 'telematics insurance'. If you have black box insurance, your provider will fix a black box to your vehicle which measures how well you drive. The advantage is that - particularly for young or new drivers - proving that you can drive safely could bring down the cost of your premium.
The application you, the policy holder, make to your provider if you have an accident and want to claim the cost of repairs on your policy.
The 'full package' when it comes to car insurance. It covers damage to your own vehicle, as well as accidents involving other people. You could also get a courtesy car and legal expenses (likely at an extra cost, but it depends on your policy).
How much money you have to pay if you make a claim. Unlike the voluntary excess, your policy provider will set this amount and it's non-negotiable unfortunately.
What you get if you break a driving law and are caught. You'll be given points on your license, and the conviction will likely push up the price of your insurance as you'll be seen as more of a risk to your provider.
A camera you can fix to your vehicle to record everything while you drive. They're useful for providing video evidence in the event you're involved in an accident.
recording driver endorsements, disqualifications and medical conditions
issuing photocard driving licences
issuing vehicle registration certificates
taking enforcement action against vehicle tax evaders
registering and issuing tachograph cards
selling DVLA personalised registrations
helping the police and intelligence authorities deal with crime
providing anonymised data to those who have the right to use the service
An amendment or addition to your insurance contract that changes the contract in some way. An endorsement could add to, increase or limit your existing coverage.
Also called a 'fixed penalty notice', this is where you're given a fine and, generally, points on your license if you commit a motoring offence. Unless you pay the fine or accept the penalty points, you'll have to go to court.
An electronic security device fitted to your vehicle that stops it from being started unless the driver has the right key or token. If you have an immobiliser, your vehicle will be harder to steal, which could bring down the cost of your premium.
When you're involved in an accident and you agree with others involved to cover the cost of damage to your own vehicles, regardless of who is to blame.
How many miles you drive in a set amount of time, e.g. a year if it's annual mileage. The best way to work this out is to keep an eye on roughly how many miles you drive per day or week, and then multiply this as necessary to calculate your mileage.
Any change to your vehicle that makes it in some way different to the way it was made. You might modify your vehicle to personalise it, or improve its performance. Alloy wheels, extra headlights - that kind of thing. But modifying your car could bring up the cost of your insurance, if the modifications make your car more likely to crash or be stolen.
Also known as a No-claims discount (NCD), it's a discount you'll get on your insurance if you don't make any claims for a long time. Your discount will be applied once a year when you come to renew your insurance.
When you've been involved in an accident but someone else is to blame.
When you take out car insurance, you're effectively entering into a contract. Your policy is the document where you'll find the terms and conditions of your car insurance contract.
The cost of your insurance policy. Generally, your provider will ask you to pay it monthly or annually.
An example of the car insurance policy an insurer can offer you, including the amount you can expect to pay. It's best to compare a range of quotes from different providers.
The insurance premium you're offered will be based on several things, like your age, postcode and driving history. This is known as 'rating'.
You might have heard it called 'Black box insurance', it's when you fix a device to your vehicle so your insurance provider can see how well you drive. If you prove you can drive safely, this could bring down the cost of your insurance.
Often referred to as an 'insurance approved tracker', it's a device that shuts your vehicle's engine down remotely if it gets stolen. Some devices relay location information so your vehicle can be recovered by police.
The most basic level of car insurance. It covers injuries to other people and any damage to their property.
Third party, fire and theft
The same as third party, but it also covers the cost of repairs (or a replacement vehicle if necessary) if your vehicle is stolen or damaged by fire.
Also known as a 'write-off', this is when your vehicle is so badly damaged that the insurer deems the cost of repairs to be more than the value of your policy.
The sum of your voluntary excess and your compulsory excess. For example, if your compulsory excess is £200, and you've agreed to pay £300 as voluntary excess, your total policy excess will be £500.
A device that tracks the location and movement of your vehicle, so it can be recovered by police if it gets stolen. If you have a tracker, you might be offered a cheaper quote. This is because your provider won't have to pay for a replacement if your vehicle is stolen, in the case that it can be recovered.
Another name for your vehicle's gearbox. Transmission is either automatic or manual.
Unspent motoring conviction
A conviction that hasn't yet reached its set time, or been 'wiped out'. You have to declare this when applying for insurance (providers don't need to know about spent convictions).
How much money you'd be willing to pay if you had to make a claim, on top of your compulsory excess. A higher voluntary excess could give you a cheaper premium, as the provider would have to pay out less money if you had an accident. But never agree to pay more than you can afford.
---
Frankie takes the often confusing world of finance and makes it clear and simple, to help you get your money sorted.