Get your free credit score and report on ClearScore
See your credit score in minutes. It's free, forever.
See your score
Ultimate guide to home insurance
Get clued up on how to protect your home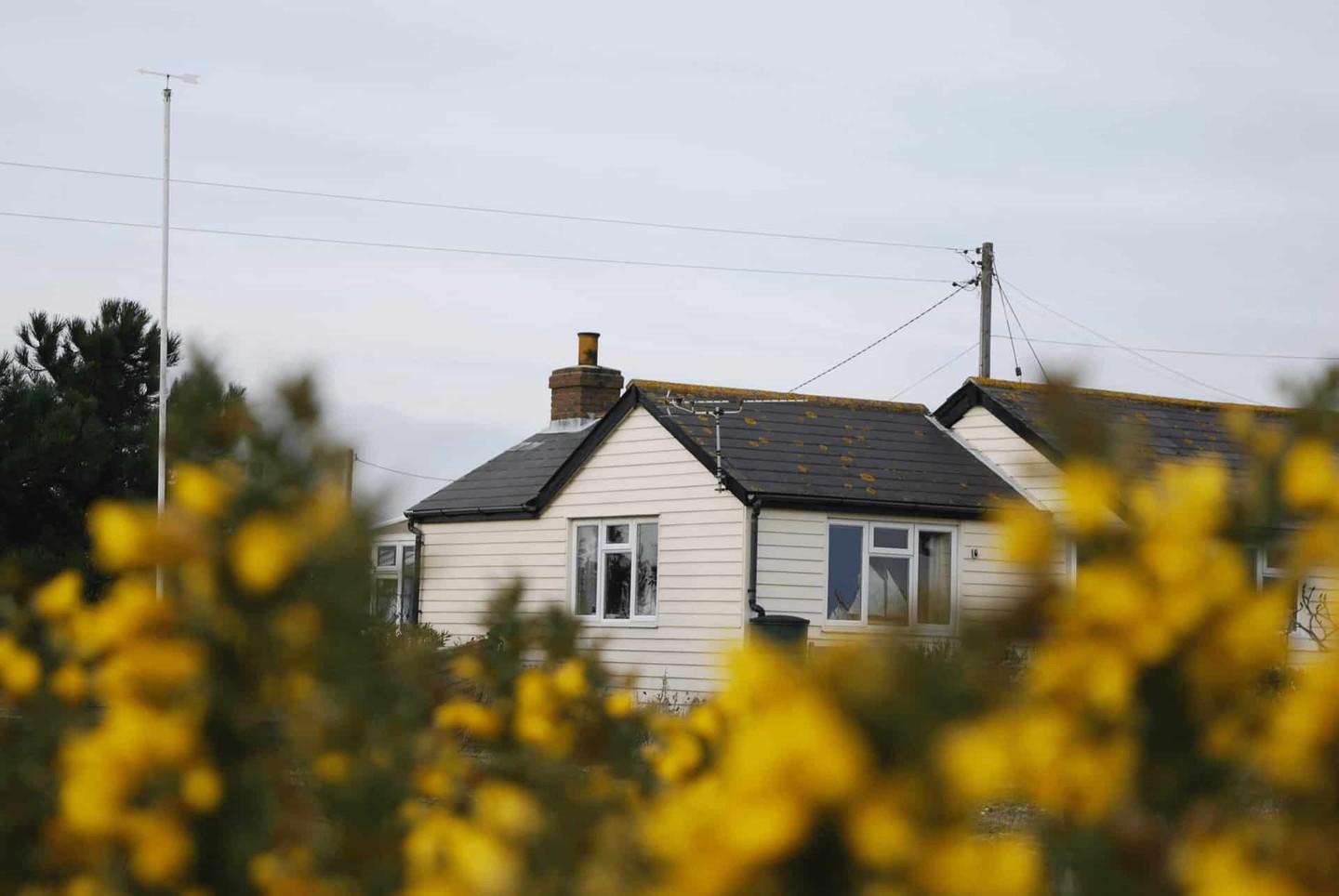 ---
Get your free credit score and report on ClearScore
See your credit score in minutes. It's free, forever.
See your score
---
They say a person's home is their castle, and what's a castle without a strong defence? It may not be quite as fun as a moat, but getting your home insurance sorted is the next best defence.
Home insurance gives you the peace of mind of knowing that your home is covered if the unexpected happens. But it can be complicated working out what's what, which is why we've written this simple guide. There are no endless pages of jargon here, just the 6 most important things to know about home insurance.
Buildings insurance covers damage to the structure of your home
It's what will, quite literally, keep a roof over your head. Buildings insurance covers all the permanent fixtures of your house, including the:
Roof
Floors
Windows and doors
Ceilings
Fitted kitchens, bathrooms, and in-built cupboards
Some policies cover garages and sheds, and most policies also cover temporary accommodation if you need to move out.
The majority of policies provide coverage for the full cost of rebuilding your home in the event of vandalism, fire, flooding, natural disaster, subsidence, falling trees, etc. It's important to check what situations are covered and what exceptions there are because it can vary.
Contents insurance is for all the stuff inside your house
It covers anything you might take with you if you moved, should it be stolen, damaged or destroyed. This includes:
Furniture
Electronics
Clothes and jewellery
Children's toys
Kitchenware
Your collection of special edition trainers/wine/antiques
Buildings insurance only applies to homeowners
If you're renting or a leaseholder, you won't need to worry about this, as it's the landlord's responsibility. Pretty much all mortgage providers require you to have buildings insurance. Even if you don't have a mortgage, it's worth bearing in mind just how costly these kinds of repairs are.
Contents insurance applies to both homeowners and renters
Contents insurance is a good idea even if you don't think you own any particularly valuable items. The average home's contents is worth an astonishing £35,000, which gives you an idea of how costly it could be to repair or replace everything at once.
To work out how much coverage you'll need - and what your premium is - you usually have to provide the insurance company with a lot of detailed information about your home.
The most straightforward buildings insurance is calculated based on the number of bedrooms in your house. This type of insurance ('bedroom rated') protects you from under-insuring as it automatically provides high cover.
The other type ('sum insured') is based on precisely calculating how much it would cost to rebuild your home. This can be complicated to figure out correctly but sometimes works out cheaper.
Contents insurance policies are based either on the cost of replacing your possessions with a brand-new product of equivalent value, or accounting for wear and tear. Let's say you're making claim for your old TV. With a 'new for old' policy your insurer will pay for a brand-new replacement of the same value as your old TV, even if it was several years old. These policies are usually more expensive, but on the bright side, you won't end up in a situation where you get £150 for a sofa that originally cost you £400, after general wear and tear has been accounted for.
Picture this: you're hanging up a framed family portrait of you and your dog, but as you hammer in the nail you get distracted by some drama in Come Dine With Me and instead you hammer a hole in the wall. Would you be covered? This is an example of 'accidental damage': any unexpected, one-off action that causes damage. These types of events are often not included in your standard policies and usually have to be included as an add-on.
Like your mobile phone or wallet (things you take out of the house). These aren't always covered in standard contents insurance policies so it's worth checking before you buy a policy.
Always check the 'single article limit'. This is the most an insurer will pay out for any one item. If you have anything worth more than this you need to tell the insurance company.
Combine buildings and contents insurance; getting them from the same provider could come with a discount.
Increase your excess. This is the amount you have to pay if you make a claim, so if you claim it'll cost more but it'll bring the premium down.
Build up your no-claims discount.
Consider installing a burglar alarm, fitting more secure locks, or joining a neighbourhood watch scheme. These decrease the chances of burglary and should bring policy prices down.
Don't just opt for insurance from your bank or mortgage provider – shop around to find the best priced policy for you.
Up to 20% of home insurance claims get rejected,* which is the last thing you want if you're needing to make a claim.
To avoid this, take the time to ensure every single detail you enter when you take out the policy is correct. When you buy home insurance you'll be asked about the brickwork, roof tiles, types of windows, locks etc. that you have. One inaccurate answer can often invalidate your policy when you make a claim (we know, it's a pain).
*Claim acceptance rates for combined home insurance reported by the Financial Conduct Authority for 31 UK and EAA insurers, year ending 31st August 2018.
---
Hannah is currently studying for a Master's in Comparative Cultural Analysis. She knows all about personal finance, but as a student, she's an expert in money saving tips and tricks.