Shop safely with a credit card
Make sure your purchases are protected with a credit card.
See your credit cards
5 tricks to make the most of Black Friday
How to shop smarter in the run-up to Christmas.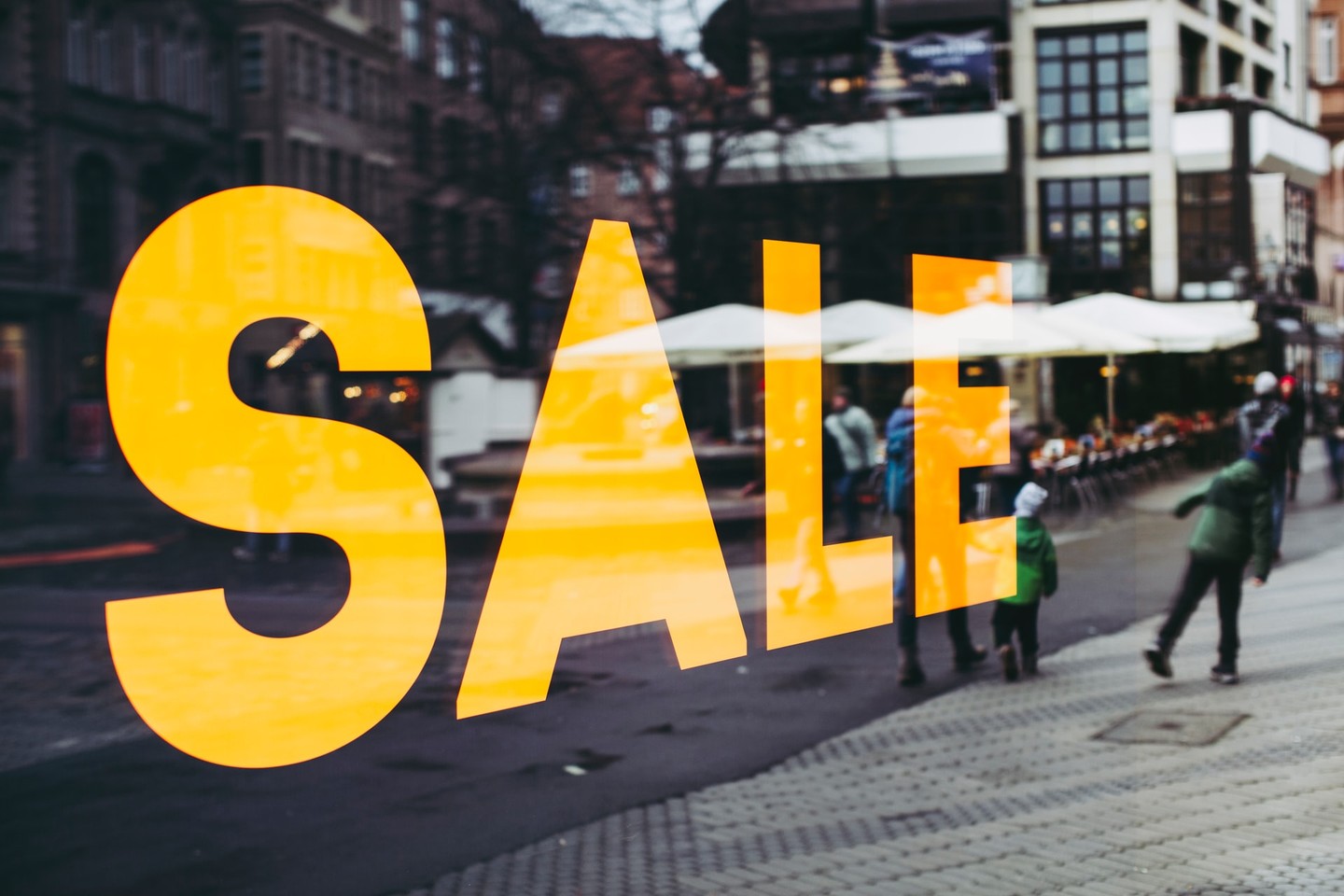 ---
Shop safely with a credit card
Make sure your purchases are protected with a credit card.
See your credit cards
---
Everyone loves a bargain, especially in the run-up to Christmas (and maybe in 2020 more than ever). But don't let temptation get the better of you - or your money. Follow our top tips to get the best deals without burning a hole in your wallet this Black Friday (27th November) and Cyber Monday (30th November).
In 2019, Brits spent over £5.6 billion in the Black Friday rush, and studies show that it's even easier to give in to flash sales and 'unmissable' deals if you browse without a goal. Be particularly aware of retailers' clever email marketing and adverts designed to reel you in, such as hourly deals and free gifts with every purchase - we're all guilty of it.
So whether it's Christmas presents for family or just a treat for yourself, it's sensible to have a clear idea of what you're looking for before the sales start.
Spending to save isn't saving at all - so only look for items you already had your eye on.
Putting pen to paper (or using a note-taking app) gives you time to think about what you really need. It makes it easier to separate the essentials from the nice-to-haves, and may help you steer clear of those items that could push you over budget.
You'll often find the best discounts are for unusual brands, older or low-end items. Some of them are perfectly fine, but others may lack important features, be of poor quality or have known performance issues.
Taking advantage of a good deal for a bad product could end up costing you more in the long run, so always read the reviews before you buy from an unfamiliar brand.
Most phones, TVs and tablets are released on a 1-year cycle, and brands will try to tempt you into buying the most recent, shiny one. But do you really need it, or is the current model perfectly adequate?
Taking a close look at the actual specifications will help you decide if you really need the latest model.
Big discounts don't necessarily mean big savings. So don't be fooled by the one-day-only low prices - many retailers have been known to sneakily raise their prices in the month before Black Friday, just so they can lower them on the day and claim you're getting an incredible discount.
In fact, a Which? investigation found that 88 out of 178 deals were cheaper before or after Black Friday 2015 than they were on the day. The same goes for any other sale, including Boxing Day discounts.
This isn't always the case, but it certainly pays to read up on the product you're interested in before dropping your hard earned cash on it. You can use sites like CamelCamelCamel to see the price history for products sold on Amazon, whereas PriceRunner has wider market coverage.
Credit card purchases costing £100 to £30,000 are protected under the Consumer Credit Act. This means if your goods are faulty, of poor quality or lost/damaged on their way to you, your card provider is equally liable for getting you your money back.
A purchase card is a handy way of spreading the cost of your purchase, or use a reward card to get some kickback from your spending.
Now you know the common spending traps as well as our top tips for sensible shopping, you're in a great place to make the most of the Black Friday deals. Just remember to only spend what you can afford - it's not worth getting your money in a mess before Christmas for the sake of a bargain!
---
Lucy has a wealth of personal finance knowledge, and is one of our in-house experts.