Millennials and money: saving for your pension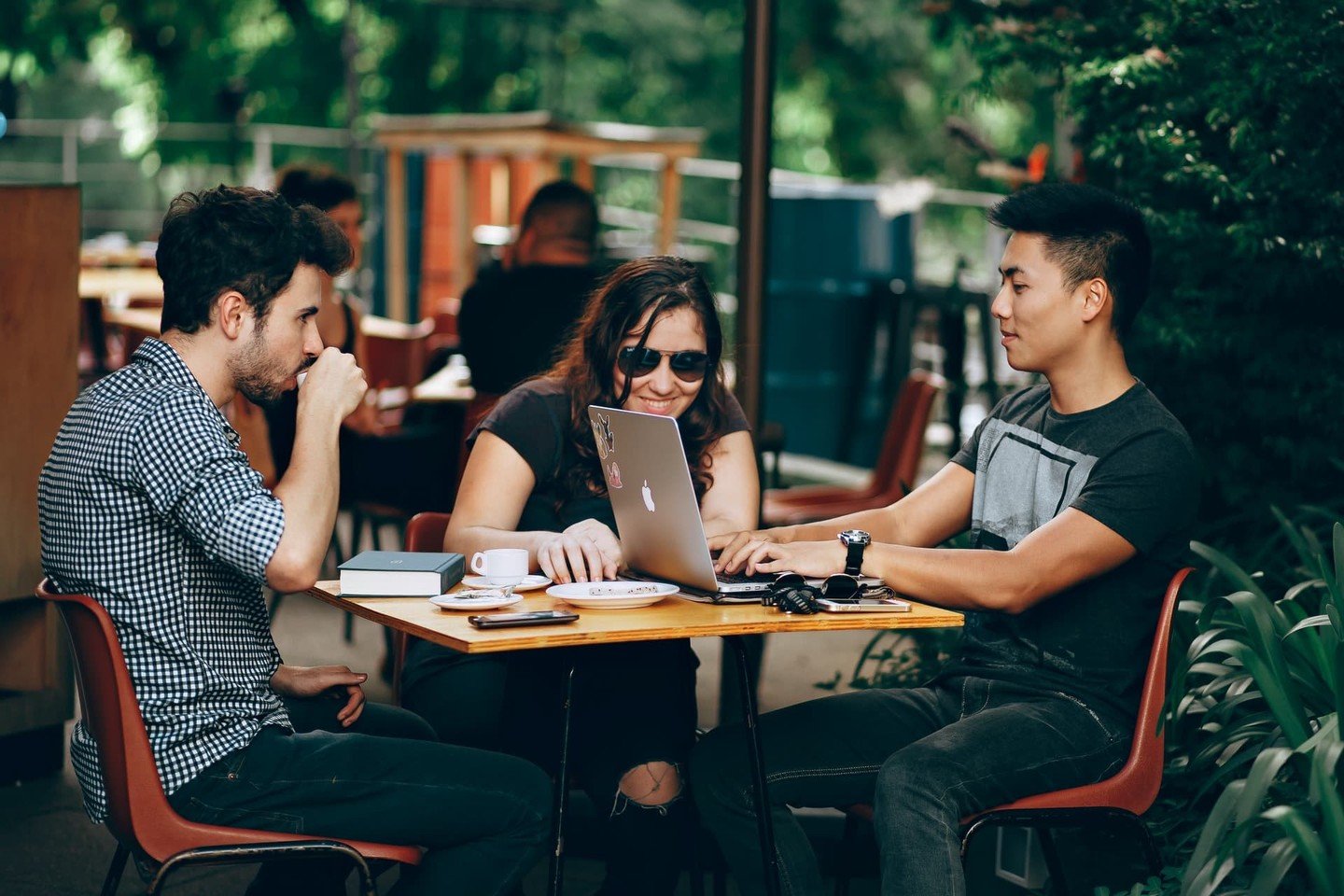 It's a well-known cliché that young people tend to take a more spontaneous, care-free approach to money. They prioritise experiences over savings, and spend all their money on brunch.
However, some recent research suggests that these preconceptions are simply not true. Young people are much more responsible with their cash than you might believe.
A study by Instinctif Partners looked at what were identified as the most important life milestones by millennials, as well as baby boomers (people aged 54-73) and those in Generation X (people aged 38-53). The research suggested that millennials actually take a pretty long-term view, with 'becoming financially independent' being a top priority for young people.
The research found that young people are least likely to prioritise going travelling, instead focussing on the likes of clearing debt and buying a first home.
However, the Instinctif study did flag up one long-term milestone that millennials have something of a blindspot for, and that's being able to retire. Just 11% picked it out as the most important long-term milestone.
This is particularly surprising when you consider that other research has suggested young people are quite ambitious when it comes to predicting when they will be able to retire.
Rathbone Investment Management polled investors under the age of 25 on when they thought they could give up work, with almost half (47%) suggesting they believe they will retire before they hit 60. Just 4% of this age group imagined they would be working past the age of 70.
This is even more ambitious when you consider that two-thirds of this age group said they were not yet putting any money aside for retirement.
The first thing for any young person to consider is their state pension age. This is when you can start receiving the state pension, and it's been subject to changes recently because of improvements in how long we are all expected to live.
The state pension age is currently 67, but the government plans to increase it to 68 between 2037 and 2039. So the current best case scenario for millennials is that they will start getting the state pension at 68, though it wouldn't be surprising at all if this was increased still further in the coming decades.
It's also important to note that the maximum state pension is currently £164.35 per week, and that's based on you having 35 qualifying years on your national insurance record. If you have less than that, perhaps because you took some time out to raise your children, then you will get a smaller state pension.
Let's be honest, the state pension alone isn't going to lead to a retirement full of luxuries. So you'll need to put some money aside yourself as well.
A huge boost on this front has come from the government's auto-enrolment scheme, otherwise known as workplace pensions. In a bid to get us all saving a bit more for our twilight years, employers are now forced to open a pension on behalf of their employees, and contribute to it.
It has been phased in over the last couple of years, so smaller employers are only just getting on board now.
At the moment, your employer pays in 2% of your pre-tax salary, and you pay in 3%. That's essentially a payrise, just one where you can't access the cash until you retire.
From April 2019 the minimum contributions are going up again, to 3% from your employed and 5% from you, though as they are just minimums you and your bosses can always increase those contributions.
While you can opt out of workplace pensions if you choose, it's a good idea to stay enrolled if you can afford it, as those contributions will really start to add up over time. It's worth noting that there is no such scheme in place to give the self-employed a boost with their pension saving at the moment either.
A formal pension isn't the only way that young people can save for their retirement though, as there is also the Lifetime ISA.
This is a type of tax-free savings account launched a couple of years ago, which allows you to save up to £4,000 a year. That figure is then topped by by 25% each year by the government, on top of the returns you get from the account itself.
The bonus is paid every year until you hit the age of 50, so the longer you have one open for, the more significant that overall bonus from the government will be.
A big selling point of the Lifetime ISA is that the money is accessible should you really need it, though bear in mind that if you do make any withdrawals other than to use as a deposit on a house, there will be significant fees to take into account.
However, the money you save in there won't be topped up by an employer.
Across all age groups, people in the UK aren't really saving enough for retirement. But young people are in the best position to do something about it and ensure that they do actually have some money to spend in retirement, besides whatever the state pension looks like then.
So whether you choose to use the workplace pension from your employer, your own standalone pension scheme, a Lifetime ISA or some other method, so long as you are saving something for your retirement, that's at least a start.
---
John Fitzsimons is a freelance financial journalist who has been writing about money for more than a decade, appearing in the likes of the Sunday Times, the Mirror, the Sun and Forbes.