Check your credit score today
Get peace of mind by checking your credit report. It's free, forever.
Check your report
Affirm and Your Credit Score | What You Need to Know
Read about everything you need to know about Affirm here.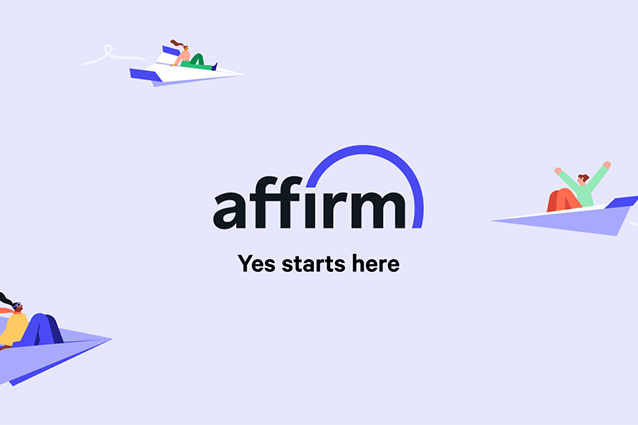 ---
Check your credit score today
Get peace of mind by checking your credit report. It's free, forever.
Check your report
---
Buy now, pay later (BNPL) providers have created a breakthrough industry that offers consumers greater flexibility on their purchases. Affirm was the first BNPL service to be established in the US, starting up in 2012. Since then, Affirm has been identified as a standout in the influx of BNPL providers, and has recently seen steady growth.
As these services grow and more options become available, customers have more questions than ever about how these flexible payment providers work and how they might impact their financial future. It's also important for customers to be able to identify the point of difference between each of these providers.
BNPL providers are primarily used for online purchases but can be used in selected stores as well.
Affirm is a buy now, pay later option for consumers wanting to buy the things they want without creating unmanageable debt or taking out a ridiculous loan. This financing option is also called a point of sale installment loan, which means that Affirm offers small installment loans as a payment method rather than using a credit card to make a purchase for which you may not have all of the money upfront.
Affirm is a third party lender that is used by a number of merchants to offer their customers more flexible payment options. The merchant pays a service charge and Affirm loans the money to the customer. The customer will be required to make monthly payments or biweekly payments to pay back the loan.
Although many buy now, pay later providers have small differences, Affirm uses the same basic premise, albeit, a little differently. With Affirm, at the point of checkout, under payment options, consumers (or borrowers) will be given the option to spread their payments across different purchasing methods for whatever the item may be. This works through an application system which is approved in seconds for what can best be described as a short-term loan where a consumer agrees to pay off their loan in installments over a few weeks or months, after making an initial down payment.
Many BNPL providers will automatically require the loan to be paid off over 4 installments, but Affirm gives you a bit more flexibility. Affirm allows you to choose between paying the loan off in 3 payments, 6 payments or 12 payments. Affirm also gives the merchant the option to choose the maximum and minimum loan they will allow to be paid using Affirm. Each individual person may also have a specific credit limit based on their account and payment history with Affirm and the interest rate offered by the merchant at the time.
Some BNPL providers also allow you to pay bills using their services but Affirm does not allow this.
Over 1,300 online merchants currently accept Affirm as a payment method, including:
Adidas
Adventuron
Eddie Bauer
Essentia
Expedia
Goodyear
Gucci
Motorola
Reebok
StockX
Target
Walmart
For a full list of merchants that offer Affirm as a financing option, visit the Affirm website.
Usually when using a provider like Affirm they will ask to conduct a credit check. However, Affirm generally checks the credit of their consumers by undertaking a soft credit check of an applicants' credit history which does not directly impact your credit score. This also won't show up on your credit report.
With Affirm you can get pre-qualified financing and there is no obligation to use the buy now, pay later options until a consumer conducts a purchase.
Using buy now, pay later options at checkout has become an option that many consumers use to save time and money when purchasing items that may not fit into their budget at the time. However, there is always fear that these small installment loans can have an effect on your credit score. Affirm is one of these options that likely will not impact your credit score in the short term but can have an effect in the long term.
For example, setting up your Affirm account and your eligibility will not affect your credit score but purchases and loans using Affirm may affect your credit score. Things like your payment history with Affirm, how much credit you've used, and how long you've had credit, can definitely affect the way your credit score appears.
If you fail to make payments on your loan with Affirm, this information will be reported to Experian (one of the leading global credit bureaus) and will likely hurt your credit score. Even if you make every expected payment, the majority of loans taken out with Affirm are still reported to Experian. The loan will be reported if you're paying more than a 0% interest rate. Since most people don't qualify for a 0% interest rate, and the average user pays 18% in interest on a loan from Affirm, the majority of loans from Affirm will be reported to Experian.
Experian is a company commonly used for credit reporting, so the evidence of debt, even though it's short term, may impact your credit score.
Affirm doesn't specify what credit score you'll need to qualify. Again, qualification is based on your overall credit history, your history with Affirm, and current economic conditions. But generally, the better your credit, the easier it may be to get approved for a point of sale installment loan.
It is possible for Affirm to improve your credit score if you have a good credit utilization ratio. This means having a lot of credit available to you without using much of it. So in theory, if you used Affirm strategically it could improve your credit score.
The benefit of using Affirm for credit purchases instead of a credit card is that Affirm does not charge late fees, hidden fees or compound interest. They do charge an interest rate, but a user will know exactly how much they'll be paying from the start. With a credit card repayment, late fees are charged for missed payments and unexpected interest payments can increase the price of the loan. Late fees, hidden fees and interest are also common contributors to credit card debt.
Affirm also reports on time payments to Experian, while other service providers do not do this. This gives you the opportunity to improve your credit score, as long as you do not make a late payment.
Affirm is currently one of the most popular BNPL providers in the US, but there are a variety of other options. BNPL services are a growing industry that more and more consumers are opting to use. Some alternatives include:
| BNPL Platform | Do they run a credit check? | Are there any monthly fees? |
| --- | --- | --- |
| | Zip performs a credit check when you apply for one of its products. | Zip charges a $7.95 monthly account fee. However, Zippay waives this fee if you can pay your closing balance in full. |
| | Humm performs a credit check when you apply for purchases larger than $2000. | Humm charges a $8 monthly fee for all 'Big things' purchases and 'Little things' purchases if you choose to repay over 10 fortnights. |
| | Klarna does not perform a credit check when you sign up, however Klarna has stated that "we may report information about your order to credit reporting agencies". | Klarna does not charge monthly fees, but they do charge late fees ranging from $2.50 - $15. |
| | Afterpay does not run credit checks on applicants. However, they reserve the right to run credit checks and report activity to credit bureaus at their discretion. | Afterpay does not charge monthly fees, only late fees. |
| | LatitudePay will assess if you have a healthy credit score by doing a 'soft' credit check, which does not directly impact your credit score. This also won't show up on your credit report. | There are no monthly or hidden fees when using LatitudePay. However, there are late fees of $10 for every payment missed. |
| | CommBank undertakes 'standard credit checks' when eligible customers apply for StepPay. | StepPay has a $0 monthly fee, with no interest, and no international transaction fees. |
---
Stephen Smyth has worked in financial services since 1999, specialising in consumer credit. He has worked in banks and consumer credit companies in the United Kingdom, France, Spain, India, South African and has lived in Australia since 2013. He believes that people around the world can benefit from services liked ClearScore to make finances clearer, easier to understand and to find better deals to save money.