Check your credit score today
Get peace of mind by checking your credit report. It's free, forever.
Check your report
LatitudePay and Your Credit Score | What You Need to Know
Everything you need to know about LatitudePay and how it can affect your credit score.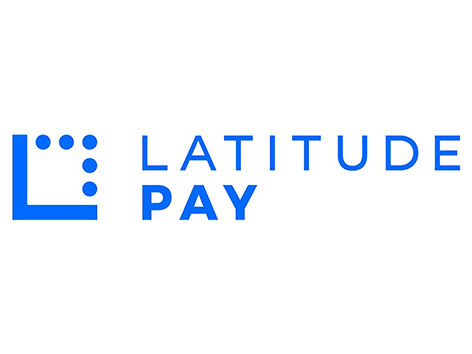 ---
Check your credit score today
Get peace of mind by checking your credit report. It's free, forever.
Check your report
---
Buy Now, Pay Later (BNPL) providers are becoming an extremely popular way for consumers to spread their point-of-sale spending for flexible and instant purchases. BNPL options like LatitudePay let consumers pay 10% of their original items purchase price and break the rest into equal installments turning the biggest-ticket items to an affordable luxury.
Of course, with any similar old-school lay-by or layaway plan there is always some hesitancy regarding how these payment providers operate and how they might impact an individual's financial future.
On applying for a LatitudePay account you will experience a 'soft' credit check, meaning it shouldn't initially affect your credit score. If you are successful in your application, there may be varying eligibility criteria from specific retailers with additional credit checks when purchasing an item.
However, a consumer's credit score may be affected if they are unable to keep up with their repayments and their BNPL provider reports late payments. These will usually default to reports to a credit bureau which is a similar process so a bank reporting a missing loan repayment.
With Latitude pay, consumers are given the opportunity to pay back their payments over a 10 week period, usually making repayments small in value and easy to manage. In comparison to a credit card's monthly payment cycle, consumers will have the constant ability to check in on their repayments and stay on top of their spending weekly rather than worrying about their repayment schedule at the end of the month.
LatitudePay is an online and in-store Buy Now, Pay Later option that allows consumers to focus on the now without sacrificing the later with their unique, interest-free and no fee options. With LatitudePay's flexible, spreadable payment method, consumers can spread their large sum spending across multiple payments from brands all around Australia.
LatitudePay is backed by Latitude Financial Services who currently provide finance to over 2.6 million Australian and New Zealand consumers today. With Latitude supporting LatitudePay, consumers now have a solution that spreads the cost of purchases over 10 weekly payments, only requiring consumers to pay the first 10% of the price upfront.
Like many other Buy Now Pay Later providers, LatitudePay has both in-store and online options for consumer flexibility with a few differences. In both instances, a customer can spend up to $1,000 with one of LatitudePay's selected retailers while only paying 10% of the full price up front. The remaining cost is spread over 9 subsequent weeks, making shopping more manageable and achievable for consumers. While no hidden fees apply, there are late fees of $10 for every payment missed.
To begin using LatitudePay, you will need to sign up for an account which is simple and free! Once the account is approved, shoppers will be able to select LatitudePay at checkout (both in-store and online) and receive their goods instantly, and repay over 10 weekly installments.
There is a $10 late fee for a missed payment, but you will receive a reminder to stay on track.
There are also Latitude finance credit card offered by Latitude Financial Services that specifically support Buy Now Pay Later solutions. A customer can pay using a Latitude credit card at any of the LatitudePay retailers.
Here's how to use Latitude Pay online and in-store.
To make a purchase online with LatitudePay a customer simply needs to add the item to their cart and choose LatitudePay during checkout as the payment option. There's no extra charge to pick LatitudePay as the payment option. If this is the first time a customer is using LatitudePay, they will be directed to an online application page and asked to enter details of their ID (such as a driver's license or passport) and details of debit or credit card for processing the repayments.
When making a purchase in-store consumers must have a phone linked to their LatitudePay account, access to the internet and a credit/debit card with funds for the first 10% instalment.
To use LatitudePay in-stores, at checkout a customer will need to let the retailer know that they want to pay with LatitudePay. After this, the merchant in-store will create a payment plan for the customer, entering their name, mobile phone number and details of the purchase. A confirmation of the payment plan will be sent via text message which asks for LatitudePay login details. To finish, a customer must click confirm and select a payment method after which they will receive an email confirmation that the transaction has been successful.
BNPL providers are becoming an increasingly popular payment option for retailers across Australia. LatitudePay is accepted by over 1,100 retailers as a payment option across Australia. A full list of available options can be found here.
Major retailers that support LatitudePay payments include:
Cotton On
JB-HI-FI
The Good Guys
Amart Furniture
Catch
Harvey Norman
Kogan
Typo
Bing Lee
Goldmark
Prouds
Before accepting an application, LatitudePay will assess if you have a healthy credit score by doing a 'soft' credit check.
Conducting a credit check involves enquiring with a credit bureau, such as Experian, Equifax or Illion, to determine if you have an appropriate credit history. These aggregators of credit information give BNPL providers a view into how often someone has borrowed in the past and the history of their repayments. This information also comes with a 'credit score' which helps in determining the success of an application.
More information on each of LatitudePay's credit bureau partners can be found on their websites where potential lenders can check their credit scores.
LatitudePay is a Buy Now Pay Later provider that does a credit check initially to ensure your eligibility for loan repayments. Qualifications are based on your overall credit history and current economic conditions. Therefore, it is possible for LatitudePay to improve your credit score if you use your credit and loans wisely.
Generally, if a person's credit is good to begin with, the easier it may be to get approved for a home loan and improve on a current credit score. Having good credit utilisation, meaning a person is able to manage their credit without using it, can improve a person's credit score if used strategically.
If you would like to learn about ways to improve your credit score, Latitude has made some handy tips for you that you can find here.
Yes, you can pay for LatitudePay using credit cards. You can either use a Visa or MasterCard to make these payments. However, this excludes international cards.
To make payments for LatitudePay with credit cards, you will also need to activate the card. You can do this through the LatitudePay app, place an online request, or speak to someone on the LatitudePay website live chat.
If you have a choice between LatitudePay vs Latitude Go MasterCard, what should you choose?
Latitude Financial Services offers Latitude GO Mastercard, an everyday credit card with flexible interest-free payment options. When you apply for the card, Latitude Financial conducts a credit check to determine your eligibility. Only those with the required Latitude credit score are issued the card.
Once you get approved, you can get upto six months zero interest on purchases of $250 or more. You can also enjoy zero percent interest for 55 days on everyday purchases and 19.95 % p.a interest after that. The card can be used to purchase a variety of products at any of LatitudePay retailers online or in-store. A list of what stores use LatitudePay is provided when you sign up for the credit card.
While there is no establishment fee or annual fee payable for the card, you need to pay a monthly account servicing fee when the outstanding balance on the card is more than $10. Unless you make repayments on time, you need to pay an interest of 25.9% p.a. on cash advances and expired long-term interest free payment. You can manage all the payments made through Latitude GO MasterCard using the Latitude App.
Apart from Latitude credit cards, there are also various personal loans offered that can help you take care of your financial needs such as Latitude home loans for carrying out home improvements or purchasing household furnishings.
LatitudePay card like the Latitude GO MasterCard is for you if you are specifically looking for a credit card that supports a Buy Now Pay Later plan. However, given the high rate of interest, LatitudePay itself is a better option since it doesn't charge you any interest and you don't have to pay any late fee if you make your repayments on time. You also enjoy the flexibility to repay over 10 weekly payments.
Like LatitudePay, AfterPay is also a Buy Now Pay Later service available in Australia. Both AfterPay and LatitudePay are interest-free.
The key difference between the two lies in their payment plans. When using AfterPay, a customer can split their payments into four interest-free installments, payable fortnightly.
However, with LatitudePay, they can split the payment into ten interest-free payments, payable weekly. LatitudePay supports smaller and more frequent payments that can work better for those on a budget as only a small amount of money is debited from their account every week.
The other difference is the application process. AfterPay does not run any credit checks to approve applicants. If a customer is over 18 years and has a working credit or debit card, they are eligible to set up an AfterPay account.
However, for LatitudePay, credit scores are important. Once the application is received, a credit check is run. Only those applicants who are over 18, have a functional credit or debit card, and meet the required LatitudePay credit score are approved. An acceptable LatitudePay credit score is decided by LatitudePay at its discretion.
There is no monthly fee charged.
LatitudePay fees is simple - if a customer misses a payment as per the payment schedule and the original purchase was less than $50, they need to pay a $10 fee. If the purchase price was over $50, they may incur a fee up to $50.
LatitudePay gives customers the flexibility of purchasing their goods over a 10 week period while having a maximum of $1,000 at their disposal. With LatitudePay, there are minimal late payments of $10 and no additional fees, however, being locked into a 10 week instalment can be difficult. Researching possible alternatives, as the BNPL market is burgeoning with new platforms, is a viable option when looking for loan providers.
There are a few notable LatitudePay BNPL alternatives, which include:
| BNPL Platform | Do they run a credit check? | Are there any monthly fees? |
| --- | --- | --- |
| | Afterpay does not run credit checks on applicants. However, they reserve the right to run credit checks and report activity to credit bureaus at their discretion. | Afterpay does not charge monthly fees, only late fees. |
| | Humm performs a credit check when you apply for purchases larger than $2000. | Humm charges a $8 monthly fee for all 'Big things' purchases and 'Little things' purchases if you choose to repay over 10 fortnights. |
| | Klarna does not perform a credit check when you sign up, however Klarna has stated that "we may report information about your order to credit reporting agencies". | Klarna does not charge monthly fees, but they do charge late fees ranging from $2.50 - $15. |
| | Affirm performs a soft credit check of an applicants' credit history, which does not directly impact your credit score. This also won't show up on your credit report. | There are no monthly fees to pay when using Affirm. Instead you will be expected to pay the interest on the loan you take out. |
| | Zip performs a credit check when you apply for one of its products. | Zip charges a $7.95 monthly account fee. However, Zippay waives this fee if you can pay your closing balance in full. |
| | CommBank undertakes 'standard credit checks' when eligible customers apply for StepPay. | StepPay has a $0 monthly fee, with no interest, and no international transaction fees. |
---
Stephen Smyth has worked in financial services since 1999, specialising in consumer credit. He has worked in banks and consumer credit companies in the United Kingdom, France, Spain, India, South African and has lived in Australia since 2013. He believes that people around the world can benefit from services liked ClearScore to make finances clearer, easier to understand and to find better deals to save money.