Check your credit score today
Get peace of mind by checking your credit report. It's free, forever.
Check your report
Klarna and Your Credit Score | What You Need to Know
Not sure what Klarna is and how it affects you credit score? Find out here.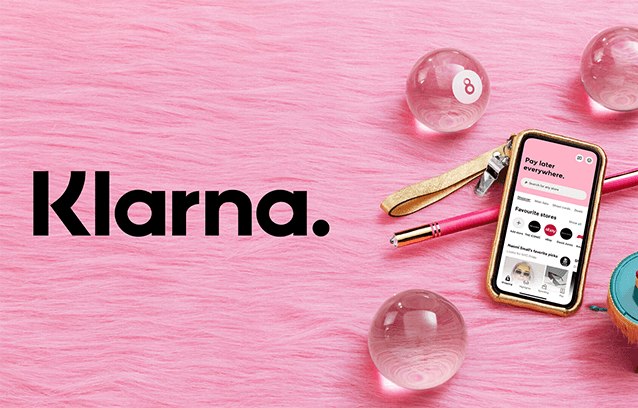 ---
Check your credit score today
Get peace of mind by checking your credit report. It's free, forever.
Check your report
---
Klarna is one of the most popular Buy Now Pay Later brands globally with 90m users globally in 17 countries and launched in Australia in January 2020 to take on local giants such as Afterpay, Zip, Latitude Pay and Humm
Buy Now Pay Later services can be a great way to spread the costs of buying items out over a few weeks and months but there are also risks in using them. It is possible to negatively impact your credit score and your ability to borrow in the future, so it makes sense to plan in advance how to use these products responsibly.
Klarna is unlikely to impact your credit score if you pay on time.
Klarna does not perform a credit check when you sign up. A credit check leaves an enquiry on your credit record. The impact of this can lower your credit score, especially if you have applied for multiple credit products recently. As no enquiry is left, your credit score is not affected.
However, if you begin to miss payments or even default on purchases that you have made with Klarna you could see a much more severe drop in your credit score. There's also a related risk that if you spend too much on Buy Now Pay Later; you might struggle to keep up on other payments or loans. Defaulting on a loan could mean a drop in your credit score of several hundred points and massively reduce the available credit cards and loans for you. Even missed payments can cause a significant drop in your score temporarily but can recover much more quickly.
Finally, the positive news is that having some evidence of credit activity can be a positive influence on your credit score. Klarna states that "we may report information about your order to credit reporting agencies". This is a good thing if they report that you are making payments on time. Showing you can take out credit and manage it well is better than never taking out credit from a credit score perspective. It shows that you are responsible in managing your finances. This might help you in the future get a bigger loan for a car, a holiday or a new home.
Klarna is a Buy Now Pay Later provider that was created in 2005 in Sweden with the aim of making it easier to shop online. It now employs 4,000 people in 17 countries and over 250,000 retail partners. Klarna is partially owned by the Aussie banking giant, the Commonwealth Bank. Commbank owns approximately 5% of Klarna, a stake worth around $3 billion.
Klarna's entry into the competitive landscape of Australia has been challenging.
You can use Klarna at check out when you buy things online. Klarna is accepted at a range of major retailers (see below). There is no interest payable.
Klarna also comes with an App where you can also create one-time use electronic cards to make purchases at any online store, not just the retailers where Klarna has a partnership.
The Klarna app also comes with offers and a rewards club where you can earn vibes to encourage you to engage more frequently and spend more. You earn 1 vibe for every $1 spent and you can get exclusive deals with Klarna's retail partners.
According to Rhys Thomas, head of partner success at Klarna, the app is a major selling point.
"The Klarna app contains features such as price-drop notifications and collections to help shoppers make the right decisions. They can save items from their favourite stores, share these collections and much more."
"Klarna is moving towards becoming more of a shopping platform like Amazon, rather than just being a BNPL. On top of this, consumers never have to pay for an item that's wrong or broken — Klarna always has their backs."
Klarna is a Buy Now Pay Later product like Afterpay with a similar model where you go to store that accepts Klarna for payments when completing your purchase. You then pay for a product in 4 instalments. The first payment is when you purchase an item and the next 3 payments occur in fortnightly periods after that.
There are no interest charges in using Klarna and no fees if you pay on time
In their 2021 Annual Report Klarna says their mission is to "revolutionise the way people pay, empowering customers to choose how they wish to pay, with terms from 5 fortnights to 5 years". Although it is hard for most consumers to understand how this is different from other Buy Now Pay Later services or credit cards, the truth is that Klarna and others are making it easier for many people to get access to credit. Many people desperately need credit because of loss of employment, sickness or other emergency. Buy Now Pay Later and similar products such as credit cards provide a critical service to these people who may need to repair a car, replace a broken appliance or pay medical bills.
If you fail to make payments on time, you will be charged late fees. These vary depending on the balance that is outstanding and start from as low as $2.50 for balances less than $60 and up to $15 for balances over $200.
Klarna is free if you make payments on time. Klarna is interest free in the same way that credit cards are interest free if you pay back your balance in full at your due date.
Klarna doesn't charge you regular monthly fees like some other Buy Now Pay Later provides. It does charge you a late fee ranging from $2.50 to $15 per month. They also make significant money from charging retailers when you use Klarna to check out, but this comes at zero cost to you.
You avoid paying any fees if you pay back on time.
Klarna is accepted by some major Australian retailers such as H&M and Sephora but also a host of much smaller businesses. A full list can be found here.
A selection of their partners include:
H&M
Best & Less
Sephora
Mocka
Adonis
Adore Beauty
Boohoo man
Calvin Klein
Kogan
Montblanc
Net-a-porter
Decjuba
Luxury Escapes
Klarna does not perform a credit check when you sign up to Klarna and download the app and does not leave an enquiry on your credit report in these cases.
However, Klarna will perform a credit check when you either:
Purchase with a One-time card for the first time
Choose Klarna as a payment method at check out for the first time
Make a new purchase, but it has been more than 365 days since we last performed a credit check
Klarna does not approve 100% of the transactions that you want to make saying that their approval process "helps Klarna responsibly offer our services to our customers". Klarna says that you can increase your eligibility by reducing the total amount you want to buy, paying back unpaid purchases and maintaining a good history of payments with Klarna.
Australia now operates a Comprehensive Credit Reporting system which means that your payment history can also be tracked by credit bureau such as Equifax, Experian and Illion. It is important to make payments on time. Klarna uses Illion for credit checks.
In Klarna's FAQs, it says "A positive repayment record with Klarna will help ensure your ability to check out with Klarna in the future. Of course, if you are late with your payments or fail to pay, this could have a negative impact on your credit score and prevent you from using your Klarna account again."
At ClearScore, we allow you to check your credit score and report for free and help you monitor and improve your score. Sign up for your free credit score here.
Using Klarna can improve your credit score.
Credit bureau like Experian, Equifax and Illion create credit scores to summarise how well you have managed credit in the past. A high score means you have managed credit well.
If you borrow money from credit bureau and manage it well by making payments on time, you are demonstrating you can responsibly manage credit. This can improve your score over time.
More details on credit bureau and how scores are calculated can be found here.
Many Buy Now Pay Later companies make a big deal about how they are disrupting the traditional world of credit cards. Klarna's interest free model with no monthly fees (they make revenue primarily from retailers paying them fees) could save you money vs credit cards.
In practical terms the products are not much different. For example both credit cards and Klarna both allow you to:
Buy something today but pay it back later
Have interest free periods if you pay your balance on time
Can be used at a variety of stores
Will negatively impact your credit score if you don't pay on time
The cost of credit depends on how you use the product. It's important to know how you are being charged and for what. Klarna claims is 'interest free' but so is a credit card if you pay in full. It's worth considering the total cost of credit including regular monthly fees and interest charges.
The interest rate on a credit card might be between 1 and 1.5% per month. So if you have a balance of $200 you pay between $2 and $3 in interest charges per month. If you use Klarna and have an outstanding balance of $200 you would no monthly interest or fees. In this case Klarna is cheaper than a credit card and is saving you a few dollars of interest a month. The amount of savings can be much higher though: it all depends on how much you borrow and how long you borrow for. If you borrowed $1000 you would pay $10-15 in interest on a card but still nothing on Klarna.
The major benefit of credit cards is that they are much more flexible than Klarna because Klarna can only be used at a limited number of retailers that have a relationship with Klarna. Because of this in our recent study, we found 9 out of 10 Klarna users had more than one Buy Now Pay Later account to be able to buy now and pay later in other stores.
Klarna is becoming more like a credit card over time with the introduction of products as the One-time card that creates a one-off electronic card through the app to be used at any online store in Australia. It also offers a range of cards such as Klarna 90 and Bundll that are accepted everywhere through the Mastercard network.
The big benefit of Klarna though is that the Little things Buy Now Pay Later product is not regulated like a credit card. This means it does not have the same strict requirements on responsible lending. In practical terms this means that you are much more likely to be approved for Klarna than a credit card as Klarna does not conduct a credit check when you sign up.
There are lots of alternatives to Klarna with many other Buy Now Pay Later companies. The major ones in Australia in order of size are
Afterpay
Zip
Humm
Openpay
Latitude Pay
Find out more about them below.
| BNPL Platform | Do they run a credit check? | Are there any monthly fees? |
| --- | --- | --- |
| | Afterpay does not run credit checks on applicants. However, they reserve the right to run credit checks and report activity to credit bureaus at their discretion. | Afterpay does not charge monthly fees, only late fees. |
| | Humm performs a credit check when you apply for purchases larger than $2000. | Humm charges a $8 monthly fee for all 'Big things' purchases and 'Little things' purchases if you choose to repay over 10 fortnights. |
| | Zip performs a credit check when you apply for one of its products. | Zip charges a $7.95 monthly account fee. However, Zippay waives this fee if you can pay your closing balance in full. |
| | Affirm performs a soft credit check of an applicants' credit history, which does not directly impact your credit score. This also won't show up on your credit report. | There are no monthly fees to pay when using Affirm. Instead you will be expected to pay the interest on the loan you take out. |
| | LatitudePay will assess if you have a healthy credit score by doing a 'soft' credit check, which does not directly impact your credit score. This also won't show up on your credit report. | There are no monthly or hidden fees when using LatitudePay. However, there are late fees of $10 for every payment missed. |
| | CommBank undertakes 'standard credit checks' when eligible customers apply for StepPay. | StepPay has a $0 monthly fee, with no interest, and no international transaction fees. |
---
Stephen Smyth has worked in financial services since 1999, specialising in consumer credit. He has worked in banks and consumer credit companies in the United Kingdom, France, Spain, India, South African and has lived in Australia since 2013. He believes that people around the world can benefit from services liked ClearScore to make finances clearer, easier to understand and to find better deals to save money.