Check your credit score today
Get peace of mind by checking your credit report. It's free, forever.
Check your report
AfterPay and Your Credit Score | What You Need to Know
Everything you should know about the industry leading BNPL service, AfterPay.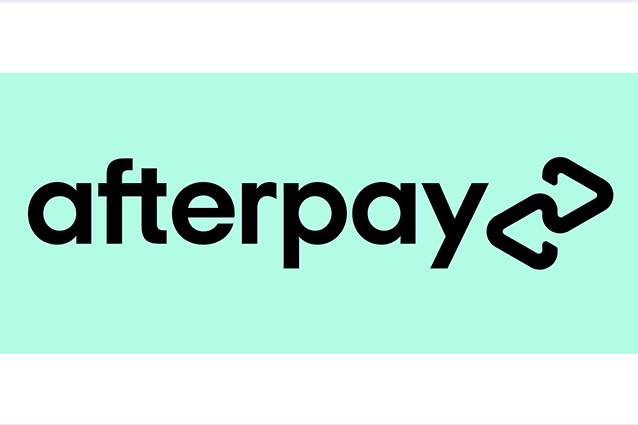 ---
Check your credit score today
Get peace of mind by checking your credit report. It's free, forever.
Check your report
---
Innovative Buy Now Pay Later (BNPL) platforms are one of the newest disruptors in the global financial space, and the popularity of these app-based money lenders continues to skyrocket due to consumers preference for the flexible, interest-free payment options.
Australia has seen an influx of different BNPL companies, but none more successful than AfterPay. The Aussie lending service has reached such dizzying success that it has just finalised a $39 billion dollar takeover deal with U.S. fintech Square, Inc.
As AfterPay (and other BNPLs) continue to gain traction in the financial market, it is leading new customers to question the point of difference, the cost, as well as express curiosity over whether the use of such applications might affect credit scores, damage credit history or potentially impact future home loan applications.
Afterpay is one of the most widely-used BNPL services, allowing customers to make purchases (without the hassle of upfront payments) from thousands of retailers around the world through an easy-to-use mobile application. With AfterPay, customers have the option to purchase goods from leading brands and retailers such as Apple, Asos, Billabong or Cotton On without interest charges.
AfterPay was created as a disrupter to the status quo: an alternative to credit cards. BNPL platforms have captured the attention (and use) of consumers worldwide, and the reason for this is that they provide similar protections to credit cards, but without the steep interest charges and inflexible repayment options for which credit card issuers have become infamous.
In short, the service offers zero-interest AfterPay loans to fund the purchase amount. Customers can repay the borrowed amount through a fixed number of instalments over a period of time.
It is a money management app from AfterPay that helps its users budget and save more efficiently. The app is only available to Australian residents who are 18 or above, hold a valid AfterPay BNPL account, have an Australian residential address, a mobile number registered in Australia, and a valid email address.
At present, this app from AfterPay is only available for iPhone users though an Android version is expected to launch in 2022.
AfterPay is an app-based platform which allows customers to repay their purchases in four equal instalments over an eight-week period. With AfterPay's flexible payment options, customers can make instalment payments at any time, or choose to bring the balance of their account current by paying off the full amount at once. There is no AfterPay fees payable for joining the platform.
The AfterPay credit limit starts off at approximately $500, but increase overtime as the customer indicates that they can make consistent repayments without delinquency or defaults. After a few months, for each transaction, customers are allowed to make a maximum purchase of $1,500 and have an outstanding AfterPay credit limit of $2,000.
What makes AfterPay so popular is how simple it is to use and how incredibly time-efficient it is, giving customers the choice of when and how to pay, as long as it's within the allotted time period agreed upon by customer and company.
To use the service online customers simply allocate AfterPay as their preferred payment method, sign up for free in a matter of seconds, and complete checkout. The whole process is incredibly steam-lined, efficient and easy- which is why it is becoming so popular.
To use AfterPay in stores customers must download the application and sign up for free. Once an account is created and they are ready to purchase by tapping the "card" tab in the app which gives them access to a digital card (similar to cards you can store in digital wallets on your phone) which they can use to tap and pay. Scheduled repayments and amount will be visible within the AfterPay app, and customers can even set reminders in the settings menu so they aren't hit with late fees.
They can also use an AfterPay card that allows customers to pay via AfterPay using their digital wallet. The AfterPay card can be set up through the AfterPay app.
Didn't like what you bought in-store or online? If the retailer accepts returns and you have returns the order, you will be issued an AfterPay refund and the amount will be refunded to the source account. All AfterPay refunds are made in accordance with the refund or cancellation policies of the retailers. If there are any upcoming or scheduled payments, those will be canceled and any payments you have already will also be reversed.
And in case you are wondering what the maximum amount for AfterPay is, it depends on the retailer you are shopping from. When you open a new account on AfterPay, the AfterPay credit limit can be as low as $500 but if you keep repaying on time, the maximum limit can go up to $1,500 with an outstanding account limit of $2,000.
Retailers ultimately decide if they want to use BNPL options, however it is becoming an incredibly popular way of purchasing items in Australia. AfterPay is the biggest BNPL in Australia, which means that many stores, from big name retailers to small businesses, are lining up to provide AfterPay to their customers.
Here is a list of AfterPay stores you can check out:
K-mart
The Iconic
Jetstar
Catch
Mimco
SHEIN
Country Road
Target
To see all the brands, products and AfterPay stores, visit AfterPay categories.
AfterPay differs from rival Zippay, in that there are no AfterPay credit checks performed before approving BNPL services. That having been said, the company does reserves the right to run credit checks and report activity to credit bureaus at their discretion. Their credit policy dictates that they do wish to prevent people with pre-existing debt from accessing AfterPay.
BNPL can lure in several buyers as it facilitates easy purchases. But does AfterPay hurt your credit score?
AfterPay late payments are not reported to credit reporting bureaus. In fact, on its website, AfterPay clarifies that it never does credit check or report late payments. "At AfterPay, we never do credit checks or report late payments. We don't believe in preventing people from accessing AfterPay because they may have had an old debt from a long time ago. And we don't believe that missing a payment with AfterPay should result in a bad credit history—especially when the average purchase is only around $150."
However, what happens if you don't pay AfterPay at all? It is not clear whether AfterPay reports such debtors who fail to pay their debts altogether. So there is a chance that such payment defaults may be reported to the credit rating agencies and lower the credit score of the borrower.
To sum up, there is no straightforward answer to 'does AfterPay affects credit rating'. While a one-off late payment may not be reported, your credit score may take a hit if you don't clear your debts at all.
Using AfterPay responsibly will not improve your credit score, but misusing it can have serious negatively effects on your credit score.
Unlike Zippay, where customers must meet a certain credit approval criteria to be accepted, AfterPay does not do credit checks, and also do not report late payments to credit bureaus.This means that, short of defaulting on a loan or missing payments altogether, using AfterPay will not negatively affect your credit score. But if a customer is frequently delinquent or continually defaults on micro-loans, this may be reported, and will be reflected in lower credit scores and difficulty acquiring loans in the future.
A history of late fees defaults and bad spending habits will make it difficult to acquire loans from potential lenders or providers. In fact, even signing up and using BNPL platforms can potentially identify customers as high-risk.
AfterPay's default model is running a pre-authorisation check on your credit card equal to the amount of the first instalment and requiring you to pay 25% of the amount upfront at the time of purchase.
Recently, AfterPay has also launched a loyalty program called Pulse that exempts customers from making upfront payments. However, only those customers who use a debit card and have repaid their last 15 instalments on time over the past six months are eligible to join the program.
Credit cards have been around for decades as a popular way to spend money online or in-store. AfterPay is a newer type of payment option, allowing people to buy now, pay later, making it a great financial feature for those who need a little time before they can afford their purchase or just want to spread the cost into smaller payments over time.
So between AfterPay vs Credit Card, who wins? AfterPay seems to be a clear winner because of the following reasons:
You can begin using AfterPay almost immediately. You can download the application, sign up and be approved to start spending within minutes. Even if you found an interest-free credit card, you would have to wait around for approval.
This is the big one. Most credit cards charge interest, or may begin with zero interest for a fixed period of time before bringing it in at hiked-up rates.
It is easy, innovative and new
The world is becoming more and more digitised, and so are our spending and banking habits. Online shopping and cash-less and card-less transactions are now the popular way to send. Credit cards are viewed as old school, while BNPL options are attractive to the younger generation who are technologically literate, and want everything online and immediately.
It is important to note that despite their different approaches, AfterPay and credit cards essentially provide a similar service, with similar risk factors for consumers who habitually miss repayments. BNPL is not necessarily a "safer" version of a credit card, because consumers are still capable of racking up extra fees and charges if they do not abide by the policy of the institution.
AfterPay is a free service and as such customers are not liable to pay any AfterPay fees. There is also no AfterPay monthly fee or upfront fee payable to use the service. However, if you do not make your scheduled payments or they are unsuccessfully processed and you don't log into your account to use a different method to make your payment, then late fees are applicable.
On the other hand, merchants who want to accept payments via AfterPay are liable to pay AfterPay fees in the nature of commissions. At present, AfterPay charges 4.17% as a merchant fee on all sales made through the platform.
AfterPay increases your spending limit gradually over time if you are a responsible spender and make repayments on time.
However, if you are keen to increase your limit on AfterPay quickly, you can attach a credit card to your account. It will increase your spending power and in turn increase the AfterPay limit.
AfterPay works by letting customers purchase goods online and promising to pay the seller within four weeks of delivery. With this method, there are no interest fees but there are late payments because these attract additional charges. It is smart to assess and compare alternatives, and as the BNPL market is burgeoning with new platforms, there are quite a few notable AfterPay BNPL alternatives, which include:
| BNPL Platform | Do they run a credit check? | Are there any monthly fees? |
| --- | --- | --- |
| | Zip performs a credit check when you apply for one of its products. | Zip charges a $7.95 monthly account fee. However, Zippay waives this fee if you can pay your closing balance in full. |
| | Humm performs a credit check when you apply for purchases larger than $2000. | Humm charges a $8 monthly fee for all 'Big things' purchases and 'Little things' purchases if you choose to repay over 10 fortnights. |
| | Klarna does not perform a credit check when you sign up, however Klarna has stated that "we may report information about your order to credit reporting agencies". | Klarna does not charge monthly fees, but they do charge late fees ranging from $2.50 - $15. |
| | Affirm performs a soft credit check of an applicants' credit history, which does not directly impact your credit score. This also won't show up on your credit report. | There are no monthly fees to pay when using Affirm. Instead you will be expected to pay the interest on the loan you take out. |
| | LatitudePay will assess if you have a healthy credit score by doing a 'soft' credit check, which does not directly impact your credit score. This also won't show up on your credit report. | There are no monthly or hidden fees when using LatitudePay. However, there are late fees of $10 for every payment missed. |
| | CommBank undertakes 'standard credit checks' when eligible customers apply for StepPay. | StepPay has a $0 monthly fee, with no interest, and no international transaction fees. |
---
Stephen Smyth has worked in financial services since 1999, specialising in consumer credit. He has worked in banks and consumer credit companies in the United Kingdom, France, Spain, India, South African and has lived in Australia since 2013. He believes that people around the world can benefit from services liked ClearScore to make finances clearer, easier to understand and to find better deals to save money.