Travel credit cards: Everything you need to know
Travel credit cards can be a great way to cut the cost of your holiday. Here's why and our comparison of the options out there.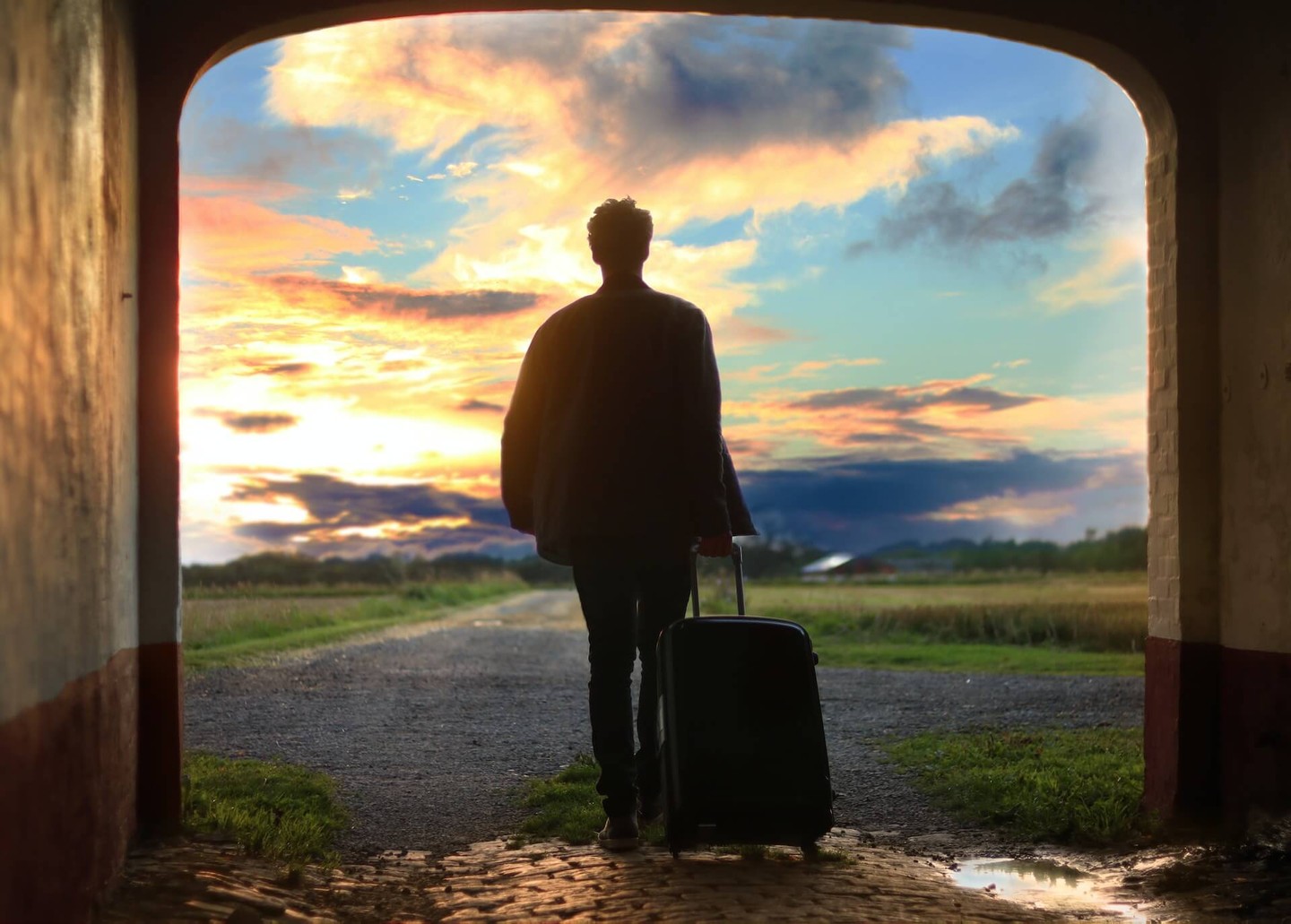 If you're going on holiday this summer, picking up a travel credit card with your sun cream is often one of the best money-saving moves you can make.
With a standard credit or debit card, every transaction you make will cost you more. But specialist travel credit cards let you save money on the fees that make spending abroad traditionally so expensive. Many of the options out there even come with additional benefits.
Different travel credit cards though can offer different rewards and benefits. So, it's important to know what to look for when deciding which travel credit card is the right fit for you.
1. 0% foreign exchange fees
The biggest benefit of specialist travel cards is that they don't charge all the fees that normal credit and debit cards do when you spend abroad.
When you use a standard credit or debit card abroad, your card provider usually charges a 'non-sterling transaction fee'. This is usually a percentage (around 3%) of however much the transaction costs. So a £50 transaction would cost you £51.50.
Non-specialist cards can also offer pretty poor exchange rates. This means that you pay more money than you have to, whether it's for a meal at a restaurant or you're withdrawing foreign currency from a cash machine. Travel credit cards on the other hand, typically charge no fees and offer good exchange rates, helping you to spend less.
Using a credit card also gives you an extra layer of protection on holiday purchases of between £100 and £30,000. For example, if you discover your hotel has been shut down when you get there or you buy a faulty product and the company doesn't fix the issue, you can rest safe in the knowledge that your card provider will issue you a full refund. Debit cards in comparison don't come with payment protection.
3. They're relatively easy to get hold of
Unlike a new debit card, you can apply for a credit card whoever you bank with. If you have a 'good' credit score, your chances of getting approved for the best cards are much higher.
Withdrawing cash is still expensive
While travel credit cards offer you cost-saving benefits that standard debit and credit cards can't match, there is one not-so-attractive feature. If you tend to get money out from cash machines when on holiday, this is still expensive even with a travel credit card. Withdrawals on travel cards typically come with a service fee, often of 3% of the total amount you take out. So, if you withdraw the equivalent of £300, you would be paying £309.
And as with nearly all credit cards, using them to withdraw cash means you'll start racking up interest immediately.
Currency cards designed for travel such as the Caxton fx card, or debit cards from newer Fintech banks like Monzo and Revolut tend to charge low or no fees for taking cash out, and there's also no interest to be paid. So if you tend to pay in cash these may be a better option.
Always pay your bills on time and in full if you can
This will help protect and build your credit score. If you only pay the minimum amount by the time your bill comes through, you'll start accruing interest, making your bill more expensive overall.
When considering travel credit cards, consider all the pros and cons. Pros can include additional benefits like cashback on purchases, free cash withdrawals abroad and 0% on purchases made abroad. Cons to look out for include monthly or annual fees, high interest rate percentages, cash withdrawal fees and late repayment fees.
Here are some of the best travel credit cards for you to consider:
This card offers 0.5% cashback on all purchases and charges no foreign exchange fees. This card is also designed for people looking to build their credit scores, so it could be a good option if your score is not quite as high as you'd like. But, if you miss a repayment, you lose all rewards for a whole year, and the interest rates on this one are quite high, so try to pay back in full each month.
The Aqua Advance card is free and offers 0% fees on purchases made abroad. Cash withdrawals cost 3% or a minimum £3 though, and cash withdrawals incur an interest rate of 44.9% APR.
Barclaycard Platinum travel card
On top of no forex fees, this card also comes with 0% interest on purchases for the first 12 months, meaning you can spread the cost of your holiday at no extra cost. This one is a little bit trickier to get accepted for though. You'll need an income of over £20,000 and at least four years' worth of credit history.
This card offers 0% foreign transaction fees and no fees on cash withdrawals. It also has an offer of £20 cashback on your first transaction abroad.
Santander Zero Credit card
This one is pretty rare as it doesn't charge fees for cash withdrawals abroad. There's also no annual fee and no foreign transaction fees. It charges 18.9% APR variable on purchases and even though there's no fee, you still have to pay interest on cash transactions.
Santander All in One card
The second card on our list from Santander, this card offers 0.5% cashback on all purchases, and 0% on balance transfers and purchases for up to 30 months. But it costs £3 per month.
Virgin Money Travel Credit card
This card offers free balance transfers, 0% interest on purchases for the first 12 months, and charges 27.9% AER on cash withdrawals.
You can apply for travel credit cards quickly and easily through ClearScore. You'll see your eligibility before you apply and the recommendations are based on your credit history so you can be sure they are tailored to you.
---
Hannah is currently studying for a Master's in Comparative Cultural Analysis. She knows all about personal finance, but as a student, she's an expert in money saving tips and tricks.