Has lockdown increased your emotional spending?
Have you been buying more clothes and takeaways than usual? Here's how to identify and reduce your emotional spending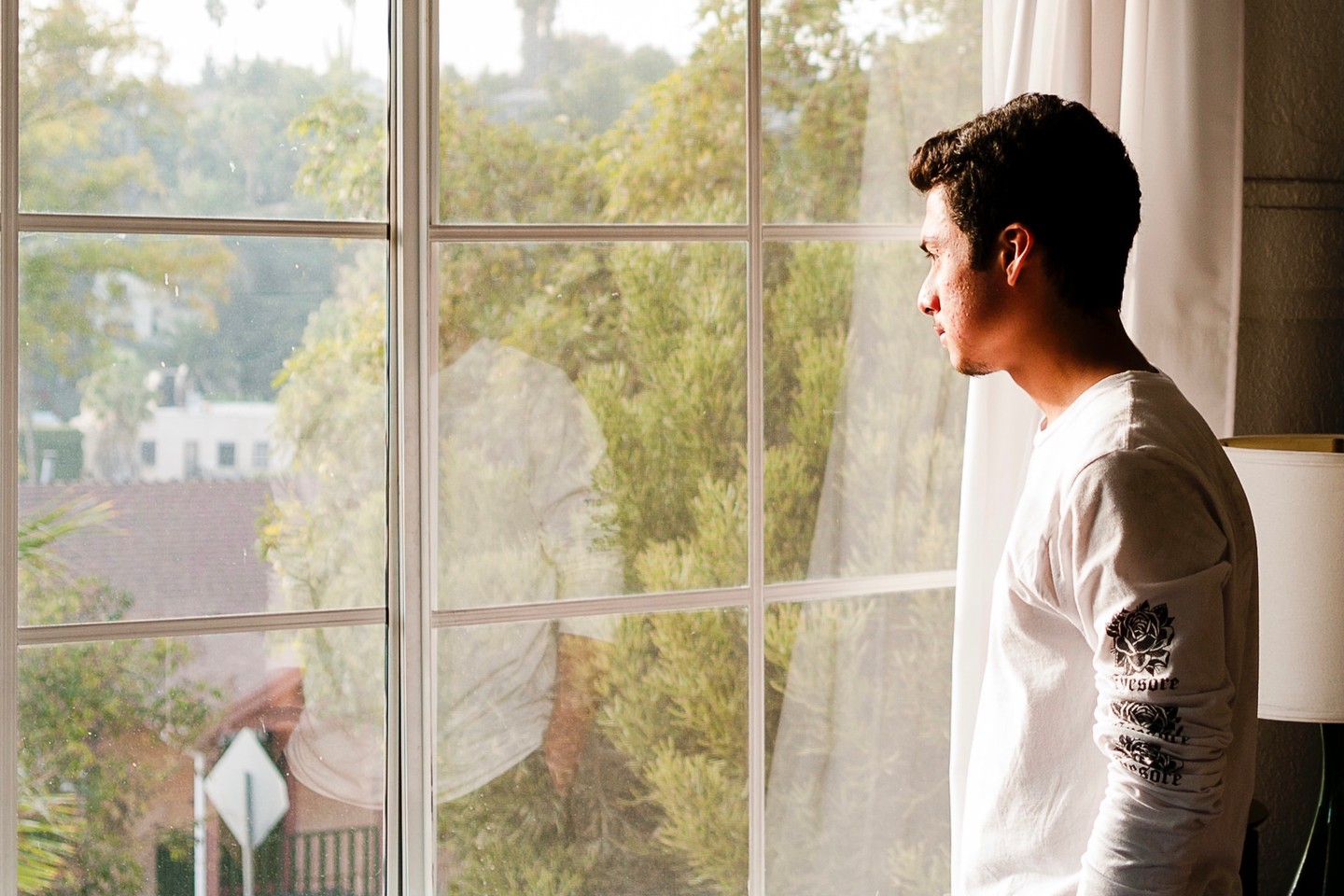 Staying at home day after day during the latest national lockdown may have you feeling frustrated, frazzled or just downright bored. And as those days drag into weeks, it can be tempting to break up the monotony with online shopping. Feeling the thrill of your purchases arriving at your door can seem like a simple way to lift your mood during all the uncertainty.
It seems the pandemic has sparked a rise in online spending. Parents have been put under more financial pressure to keep their children occupied and up to date with schoolwork while stuck at home. During last year's first lockdown, the average amount spent on ways to entertain or home-school children was £623 per person.
But it's not just parents who've been spending more. British adults spent an average of £770 each on non-essential items during the first lockdown of 2020. Takeaways were the most common purchase, followed by clothes and items for the home or garden.
It seems people just want to do what they can to make the pandemic easier to bear. A third of people said their non-essential lockdown purchases made staying at home more enjoyable.
And it's a similar picture during the current lockdown. In January, spending on takeaways reached a record high, with sales up by 32% compared to January 2020. And online specialist food and drink retailers, including brands that supply weekly recipe boxes, saw a whopping increase in sales, up by 92.1% compared to January of last year. There's even an ongoing cardboard shortage due to the high volumes of parcels being sent and fewer cardboard boxes being recycled during the pandemic.
So why are people buying more online? The obvious answer is because everyone is online more than ever. Lockdown offers very few distractions away from scrolling through your phone. One in two people reported using their smartphone more during 2020 compared to 2019. But there's also an argument that the pandemic has driven more emotional spending.
If you've been spending more on non-essentials online in the past year, your online shopping behaviour could be led by emotional spending. Buying something new can feel rewarding in several ways; either giving you a sense of control, an emotional lift or a welcome distraction from a difficult situation. This type of shopping is impulsive, rather than the end result of planning and saving up to buy a particular item.
With all the days dragging into one another, it can be easy to get lost on your phone, scrolling through social media feeds. But emotional spending is easily fuelled by the aspirational images and targeted adverts served on social media.
There are a few things you can do to help yourself resist emotional spending online. Try clearing the cookies on your computer, unfollowing accounts on social media that often pull you in and unsubscribe from marketing emails from the retailers that tempt you. Limit your daily screen time on your phone, or be aware of the times of day you are most likely to get drawn into shopping for things you don't need, or, if you're being honest, even really want.
If you've identified that you've been using online shopping as a way to feel better during the pandemic, start making time for other things that you know can improve your mood. Call a friend, go out for a walk, watch your favourite TV show or enjoy a relaxing bath.
When you are shopping online, the best way to save yourself some money is to use an intentional approach. This means spending your money in a way that feels purposeful, rather than impulsive. Make a monthly budget, work out the amount of money you want to spend on non-essentials per month and push yourself to stick to it.
If you see something non-essential online that tempts you, save the link for later and sleep on the decision before you hit 'Buy'. By delaying when you make the purchase, you can weigh up whether you really want that item, rather than buying it on impulse. You'll find this will create a healthier relationship between you and your money, and you'll soon become more confident about managing your finances.
---
Sophie is our editorial expert who makes information about personal finance easier to understand.