The pros and cons of 'buy now, pay later' credit
Klarna, Clearpay, PayPal credit - these are all examples of 'buy now, pay later' schemes. But are they right for you?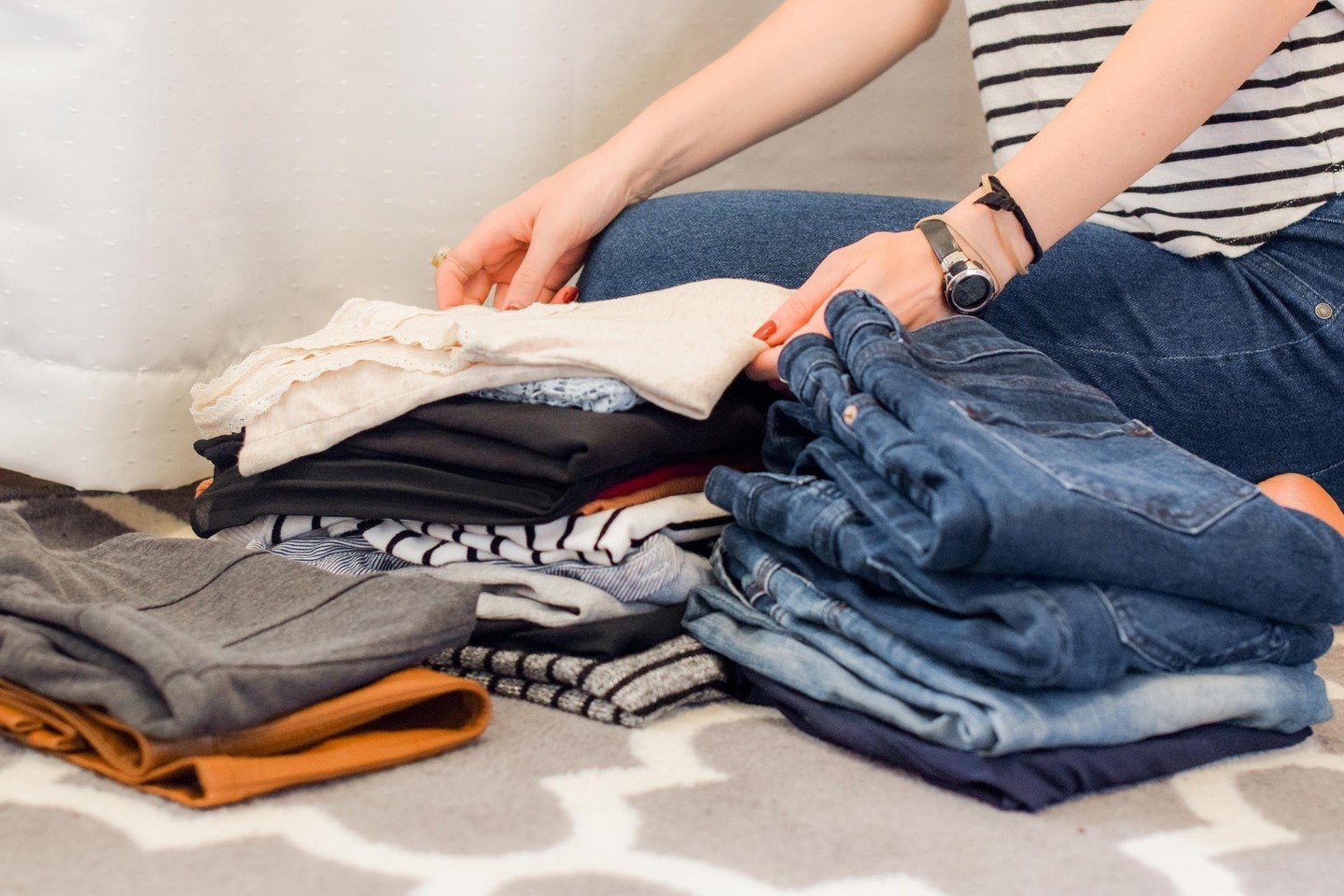 You've found the perfect pair of trainers online, but there's only one pair in your size left. Even worse - it's the week before payday and your bank balance is looking woeful. Suddenly, you spot an option to 'pay later'. It sounds tempting. What do you do?
'Buy now, pay later' credit is the latest payment trend to sweep the nation, allowing people to spread the cost of their online purchases. Companies such as PayPal Credit, Klarna and Clearpay are making it easy to buy now and pay later at a huge range of fashion, furniture and electrical retailers.
But, as the saying goes, there's no such thing as a free lunch. Here, we explore the advantages and drawbacks of the popular payment trend to help you make an informed decision.
'Buy now, pay later' schemes allow you to buy something now without paying anything, and then pay for it at a later date. Not all schemes are the same - some give you 30 days to pay, while others could give you up to 12 months.
PayPal Credit gives you a credit limit attached to your PayPal account. If you spend £99 or more in one transaction, you can pay it off within four months at 0% interest (after four months, the APR jumps to 19.9% p.a. variable, so make sure you pay it off within this time).
You'll need to pay off at least the minimum balance as per your statement each month.
Klarna 'Pay Later' allows you to pay in full up to 30 days later (this method is called 'Pay Later in 30 days') or in three interest-free monthly instalments (this method is called 'Instalments').
If you're shopping online, simply order your goods as usual (up to the value of your credit limit) but select 'Klarna' as the payment method at the checkout. You then get 30 days to pay in full or you can repay it in instalments, giving you time to try out your order before you pay for it. For many of us, this removes one of the biggest problems with online shopping — waiting for your returns to be refunded!
Klarna's 'Financing' option allows you to spread the cost of pricier items into equal monthly payments. Importantly, you'll pay interest on this borrowing, at a maximum of 18.9% APR (and no compound interest). The exact amount of interest you'll be charged will depend on the retailer, so it's worth checking direct with the retailer what your rates will be. You can choose payment plans of 6-36 months.
'Buy now, pay later' can work well if you need something urgently but don't have the cash to hand, as long as you're confident you can make your repayments on time.
Klarna will send you an email telling you when and how to pay, as well as text reminders when your payment is due. PayPal also send you monthly reminders of when your payment is due, and you can set up a direct debit with them if you'd rather be safe.
The trouble starts if you miss a payment, or don't have enough money in your account for the payment to be taken.
When this happens with Klarna's 'Financing' option, any promotional interest rates will be cancelled, and you'll start being charged interest on repayments. You'll be charged interest at up to 18.9% APR which means your purchase could turn out to be a lot pricier than you first thought.
If you use financing and forget your payment date and make a payment late, you could also be charged a fee. Likewise, PayPal will charge you a fee of £12 if you make a late payment (or if your payment is returned because you don't have enough money in your account).
If you've ordered something and are worried about missing your payment, get in touch with Klarna's customer service team or PayPal's team on 0800 368 7155 to see if you can postpone it.
Klarna 'Pay Later' won't affect your credit score
When you choose the 'Pay Later' options with Klarna, they'll run a soft search against your credit report. This will only be visible to you and won't affect your credit score.
Similarly, missing a payment for the 'Pay Later' option won't hurt your credit score, because Klarna doesn't report these payments to credit reference agencies (CRAs). That means - to date - a customer's credit score has never been impacted by using their 'Pay Later' products, even if they fail to pay on time.
Klarna 'Financing' and PayPal Credit could affect your credit score
When you apply for 'Financing' with Klarna, they'll run a hard search against your report. This will show up on your report (to both you and anyone who looks at your report) and could cause a temporary dip in your credit score.
Applying for PayPal Credit will also result in a hard search against your report. Unfortunately, PayPal give no indication as to whether you'll be accepted before you apply, but the good news is they'll only run a credit check against you the first time you apply.
If you miss a payment while on Klarna's 'Financing' plan, this could also harm your credit score, because these payments are reported to credit reference agencies (CRAs). Similarly, missing a payment for PayPal Credit will have the same effect.
Remember that missed payments stay on your report for six years, and signal to lenders that you could be struggling financially. So not only could your credit score take a hit, but credit providers might be more hesitant to lend to you in the future.
One of the downsides of choosing to buy now and pay later is that you might not even be able to. The nature of the service - taking on the retailer's risk by letting you pay later - means that credit companies will only let you pay later if they think you're a reliable borrower.
PayPal carry out creditworthiness and affordability checks when you apply for credit, looking at information held on you by credit reference agencies (such as your credit score and report). Before you apply, you'll need to meet the eligibility criteria set by PayPal. If you're declined, you'll receive an email explaining why. You'll be able to try again in the future, but not for at least 35 days after your first application.
Klarna ask for very little information upfront. Their model then looks at 140 different factors, including your geographical location, IP number, machine ID, and time of purchase. If the model flags you as a risky customer, you won't be eligible to use Klarna and will have to pay upfront. (There are, however, a few things you can do to increase your chances of being able to pay later.)
If you're looking to spread the cost of your online shopping, a credit card could be a better choice. You'll get the convenience of being able to shop anywhere, and with a 0% interest purchase card, you could pay no interest for over two years (just be sure to pay off your balance in full before the 0% interest period ends).
Plus, with a credit card, every payment you make will work towards improving your credit score. Not to mention that they come with Section 75 protection, which means if your goods don't get delivered, they're faulty or the supplier goes bust, you are covered.
---
Frankie takes the often confusing world of finance and makes it clear and simple, to help you get your money sorted.